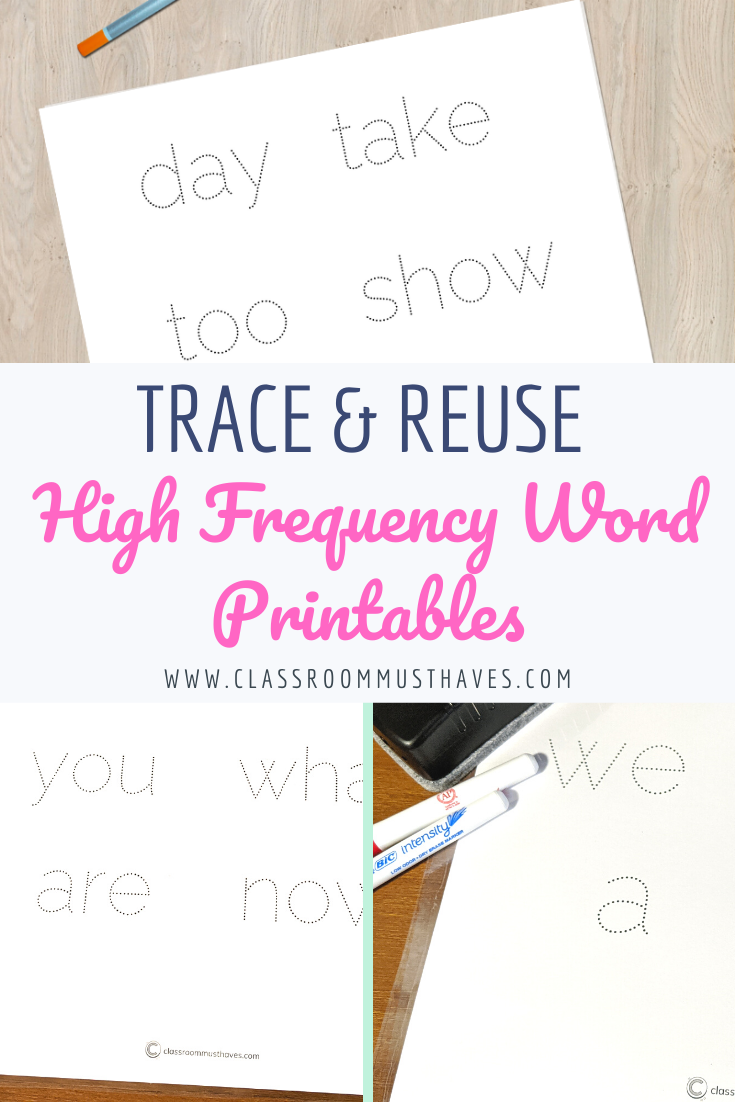 While you are here, for affordable school items that are on sale, be sure to check out our Facebook page Classroom Must Haves Deals & Sales to find daily sales and deals for your classroom/homeschool on Amazon & other retailers!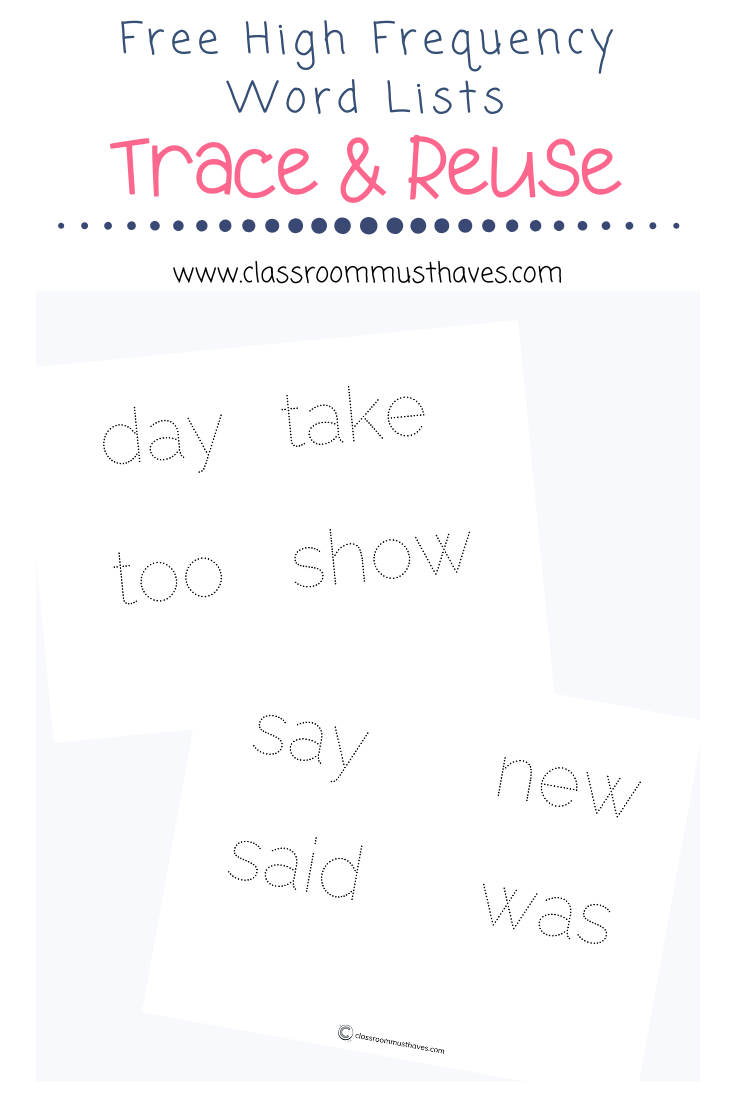 Learning to be read can be hard, but with the help of my Sight Word List Printable, your reader can practice writing, saying and using their sight words over and over!
This would be a perfect addition to your at-home practice or a great sight word station in your kindergarten or 1st-grade classroom!
My son Benjamin is in Kindergarten and is learning his sight words. I got a big list of words from his school and all it said was "practice these words at home", but I wanted a way for him to learn his words, and also practice writing and spelling them as well. This is what led me to create a printable, reusable word list that after you laminate, your reader can use it over and over again! Also, all kids love to use dry-erase markers and erasers, because it makes things more fun!
What do I need?
To get started you will need to gather a few supplies.
24 Self Adhesive Laminating Sheets (Letter Size 9 x 12) *You can use a laminator too*
Dry Erase Markers
Dry Erase Board Eraser
You will also need access to a printer to print your High-Frequency Tracing Word List. (Available in my TPT Store- Link Below)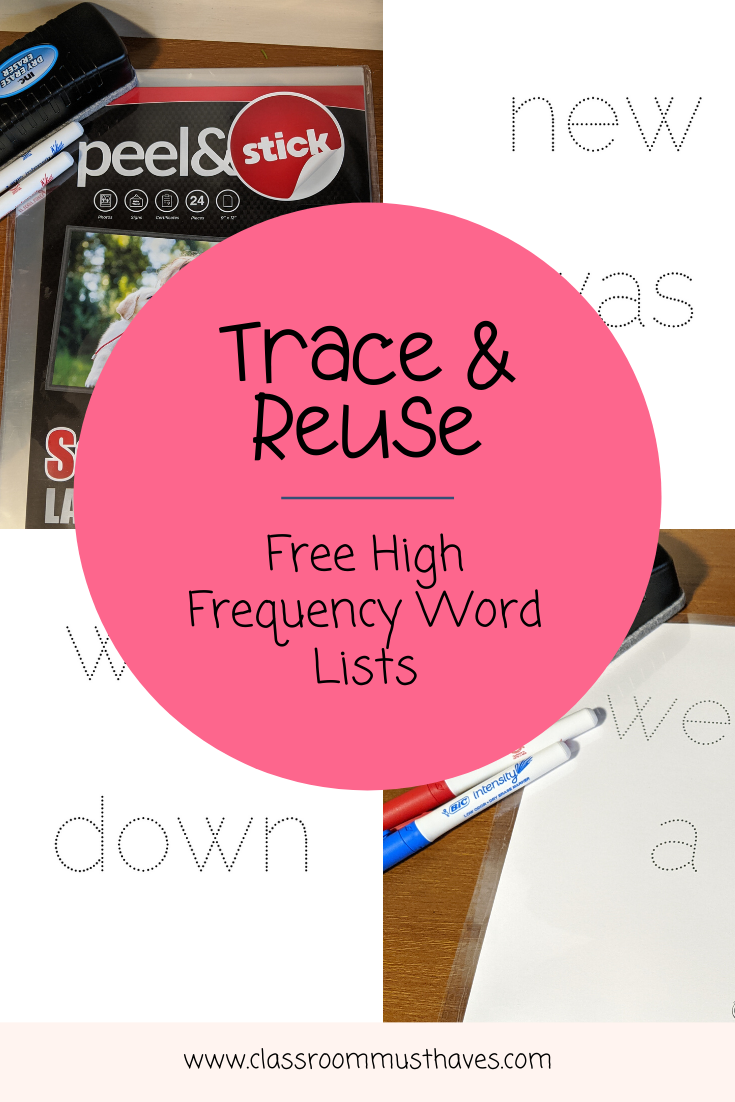 Download your Sight Word Tracing List
Download your FREE High-Frequency Activity sheet below!
**Note: If you want your activity to be front and back, you can print double-sided or you can laminate two single sheets back to back.
Let's Get Started
Once you have all your supplies it's time to make your Sight Words Printables reusable!
Print your Sight Word Printables (if you haven't already)
Use your self laminating sheets and follow the directions on the packaging and laminate your papers. (If you have not printed your papers double-sided then make sure you put the single pages back to back before laminating)
Grab your student and get started!
With this Reusable Sight Word List you can have your students practice saying, writing or even using the words in sentences! The possibilities are endless!
Let me know if you have any questions below or if you came up with any unique ideas to use with your High-Frequency word list Printable!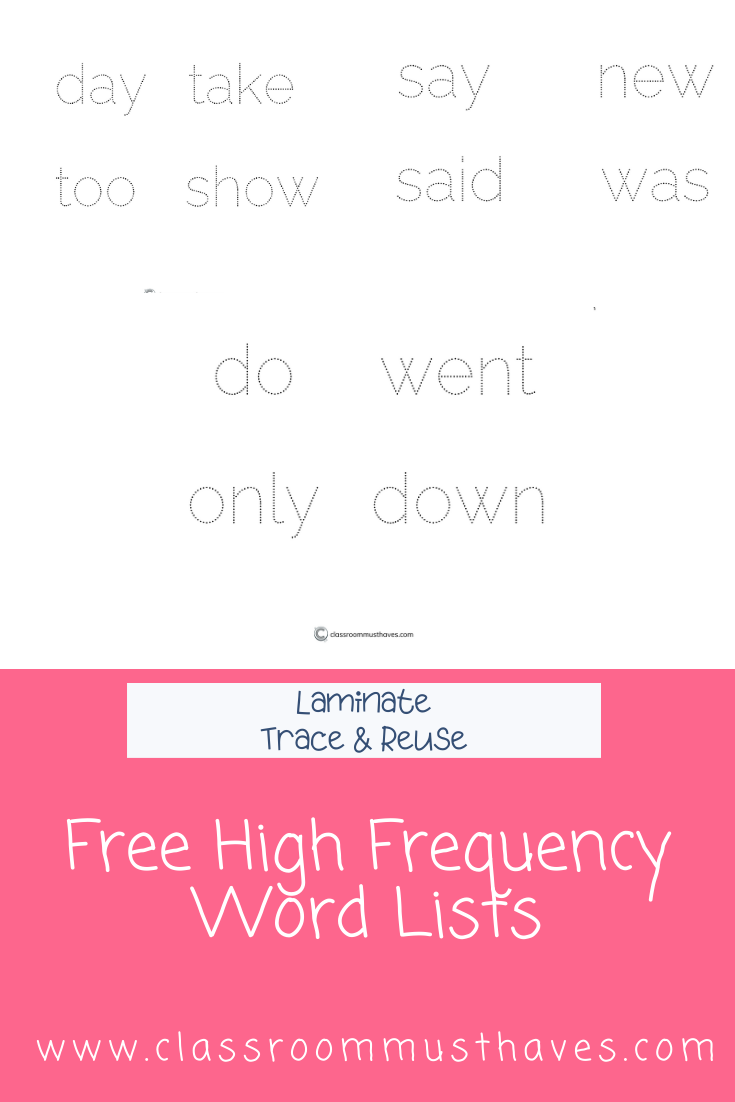 Happy Teaching!
If you're looking for other great teaching activities check out ABC Activity for Kinesthetic Learners.