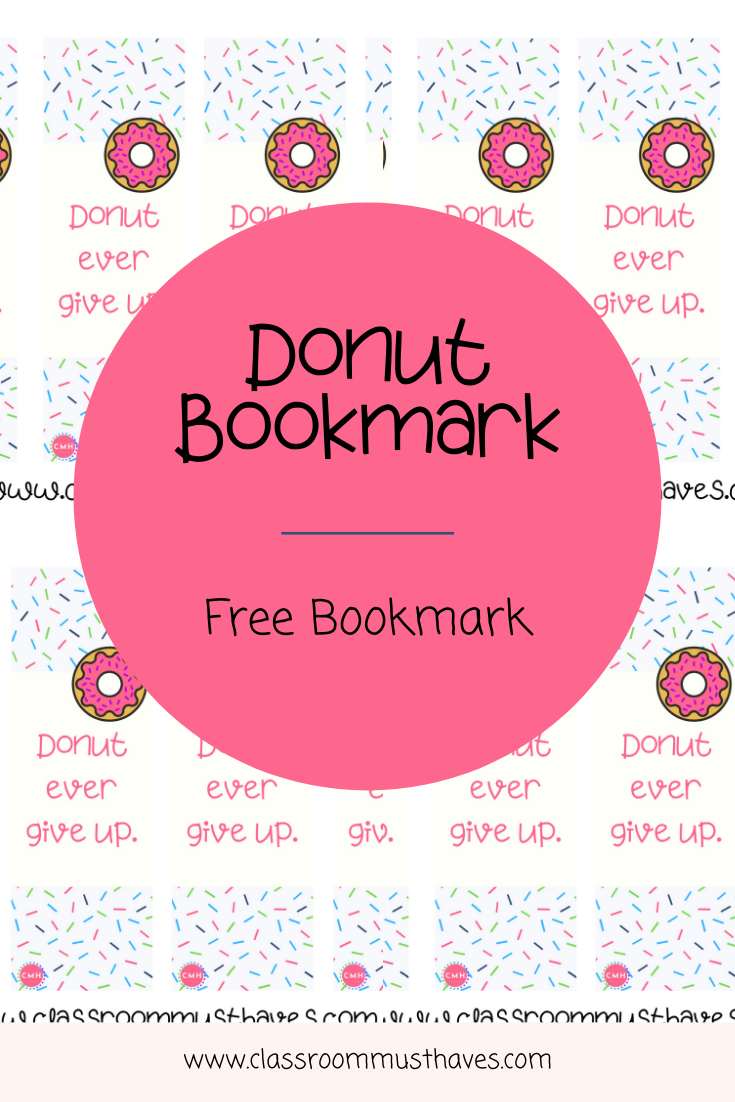 So glad you are here! Thank you for visiting Classroom Must Haves! Download your free donut bookmarks below!
For affordable school items that are on sale, be sure to check out our Facebook page Classroom Must Haves Deals & Sales to find daily sales and deals for your classroom/homeschool on Amazon & other retailers!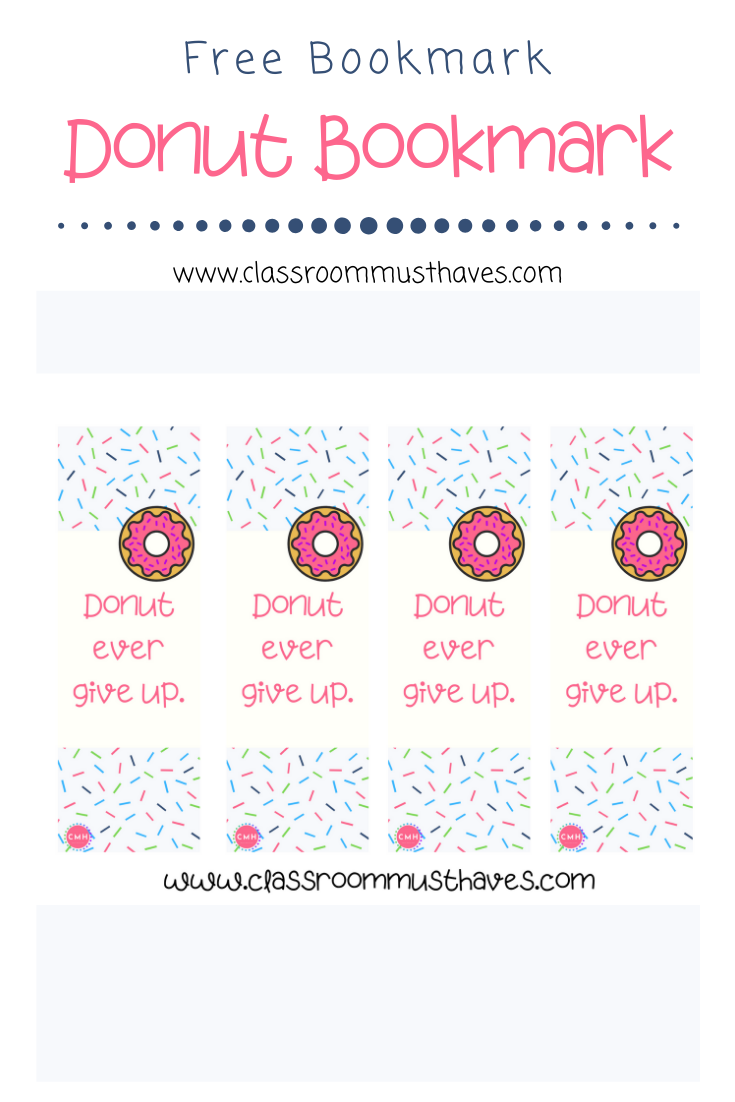 For more free printables and reading ideas check out what else Classroom Must Haves has to offer!
Bookmarks are an important and fun part of reading when you're in school! They make reading fun and help your readers take care of their books! (no dog ears allowed!)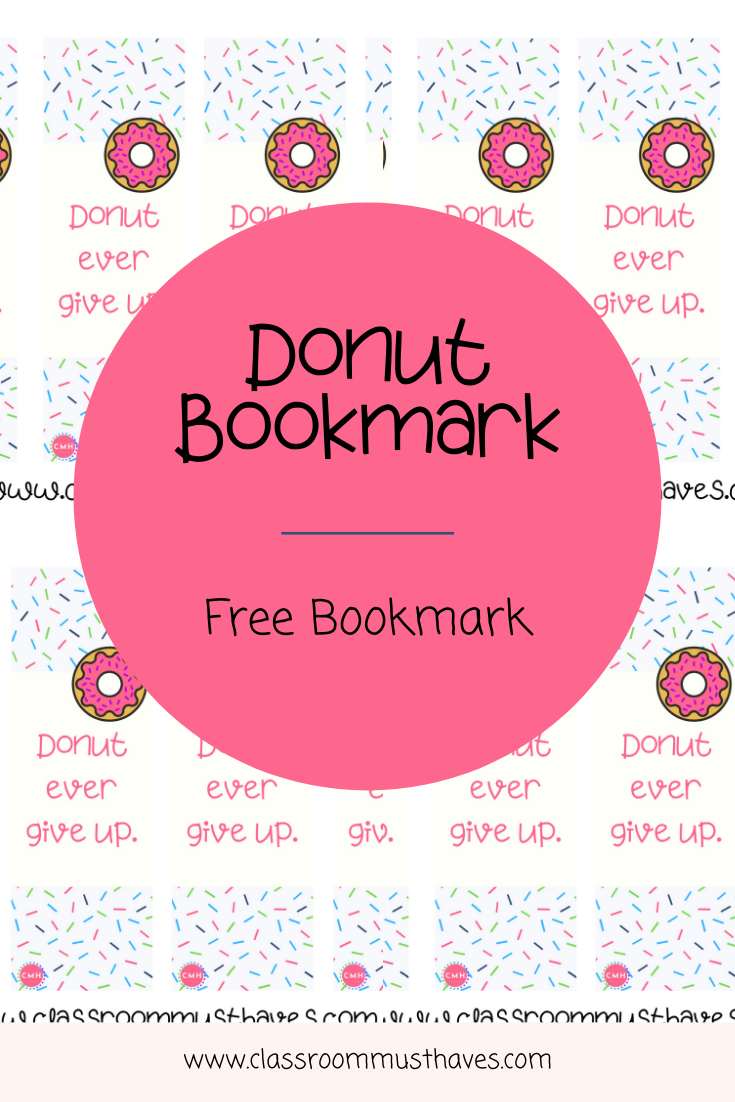 The download (below) includes 4 donut-themed bookmarks per page. Each page can be printed as many times as you need! These bookmarks are perfect for any grade teachers, librarians, homeschoolers and anyone who loves to read!
Laminate your bookmarks for extra protection. If you do not have a laminator you can grab one for cheap (trust me, they'll come in handy over and over again!) or you can use self-laminating sheets. If you take the time to protect them the bookmarks will be sure to last an extra-long time!
You can download your bookmarks below!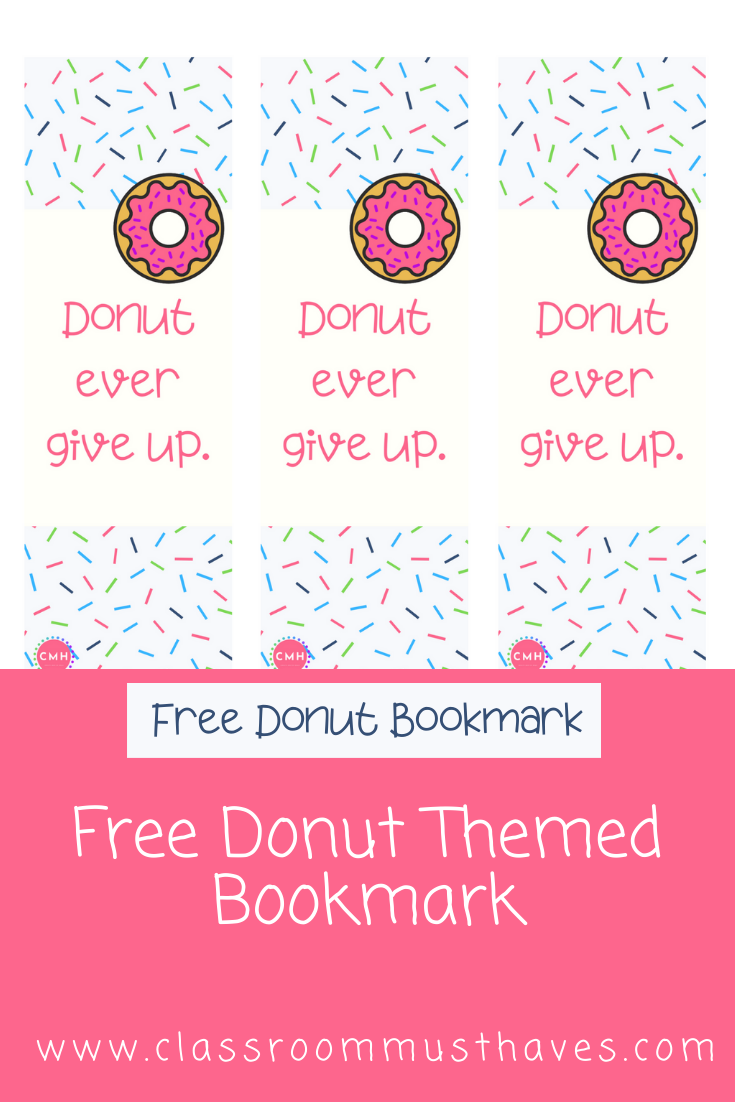 Use them as part of a donut theme, birthday party or just as a fun giveaway with your students. I hope they enjoy!!
Looking for more fun educational activities and free printables? Take a look around!
Happy Reading
-Lindsey