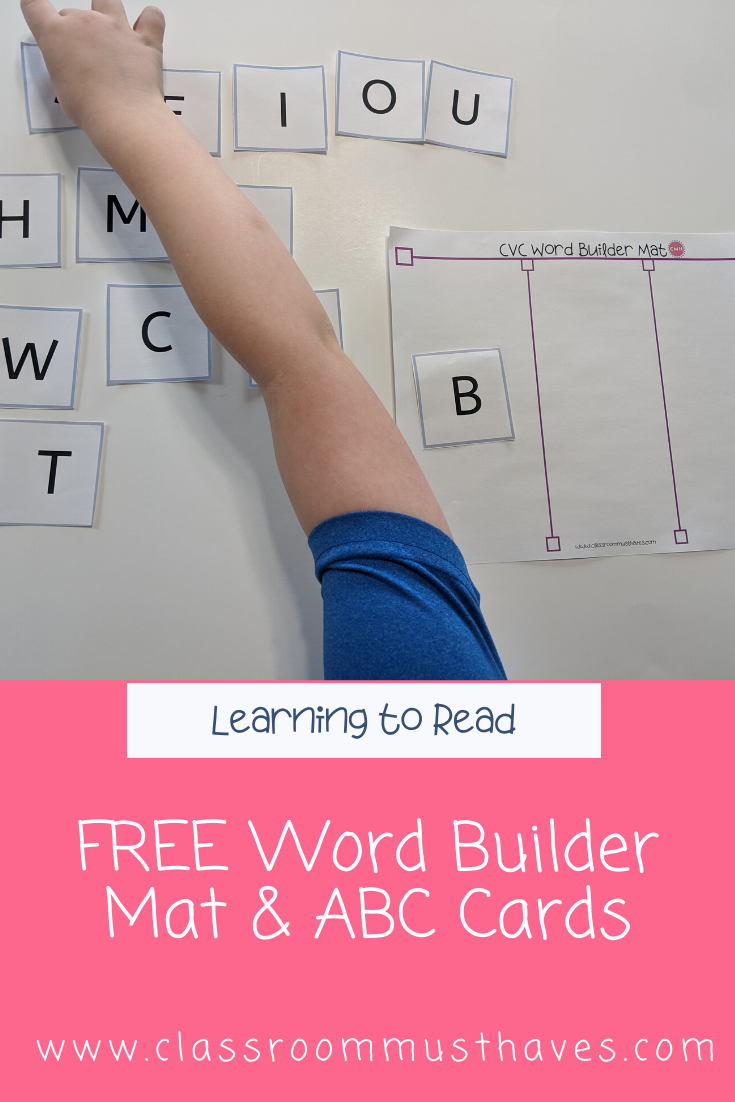 So glad you are here! Thank you for visiting Classroom Must Haves! Download your free CVC Word Builder Mat & ABC cards below!
For affordable school items that are on sale, be sure to check out our Facebook page Classroom Must Haves Deals & Sales to find daily sales and deals for your classroom/homeschool on Amazon & other retailers!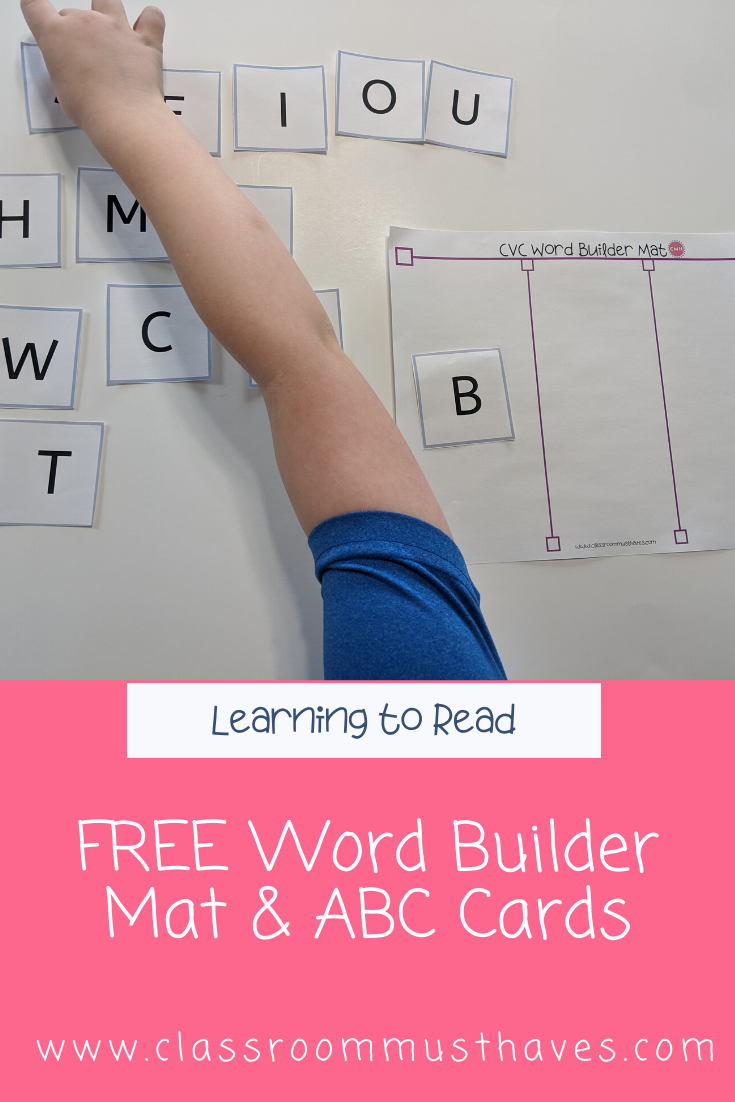 Learning and decoding CVC (consonant/ vowel/ consonant) words are so important for developing readers. With this fun FREE CVC Word Builder Mat, your child can build, change and create their own CVC words! This free download comes with a mat that you can print as many times as you need and ABC cards for word building.
You can also download a free set of Winter Themed, Valentine's Day, and Classic ABC cards as well for multi-purpose use!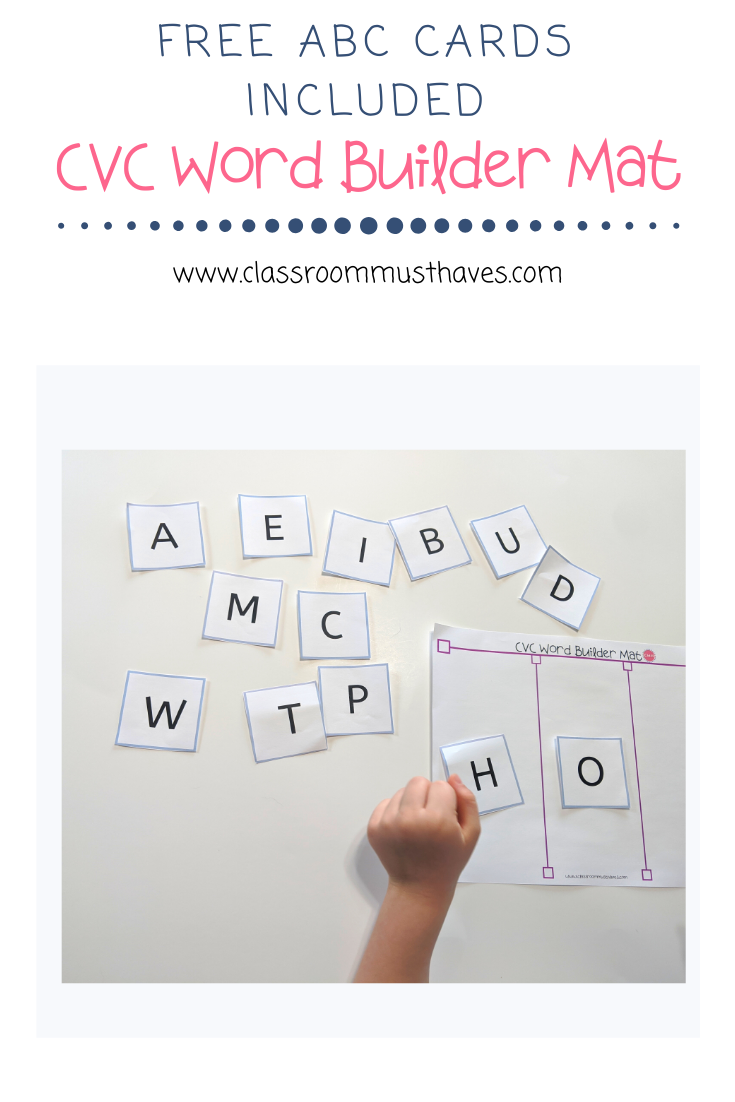 CVC Word Mat & ABC Cards
The mat is split into 3 spaces to help your students decode the sounds of the word and place them into the correct space. I recommend laminating the mat so it can be used over and over again in your classroom or home without fear it will be ruined.
The ABC cards that come with the mat are unique because included are 2 sets of each letter so you have enough for words that repeat letters. Also included are some blank cards if you lose or need extra letters for longer words.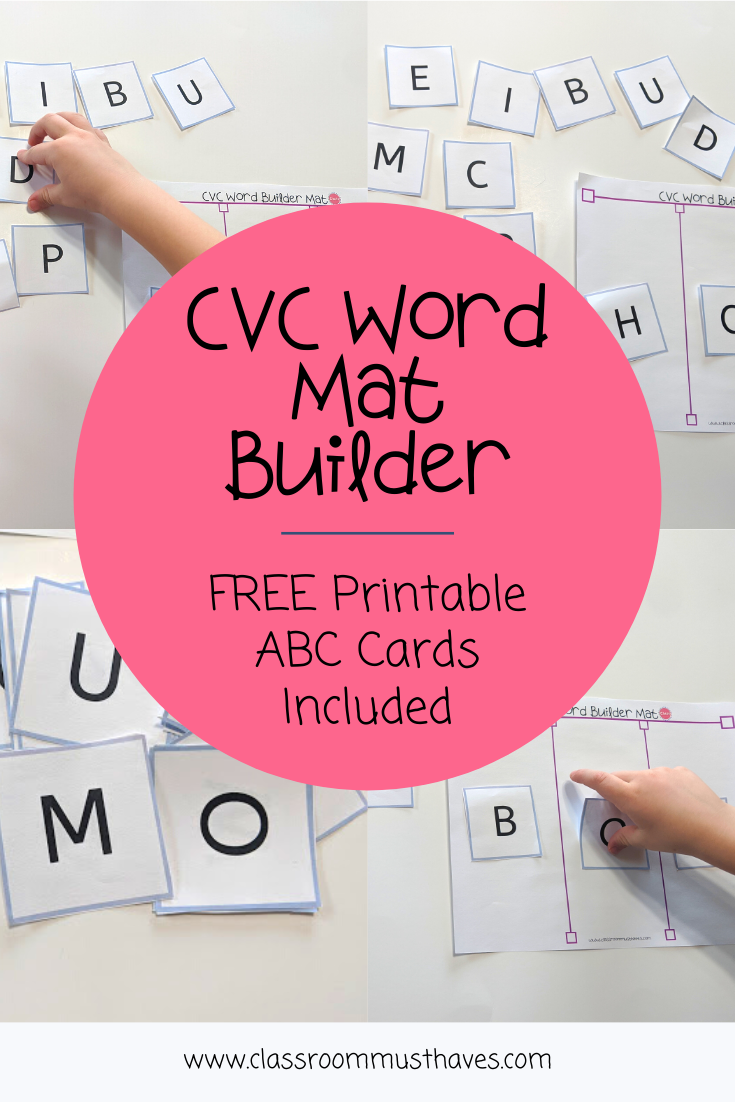 I hope you and your students enjoy the CVC Word Builder Mat and ABC Cards and find them useful in your homeschool or classroom! Download yours below!
For other fun activities for learning to read & free printables check out what else Classroom Must Haves has to offer!
Happy Learning!