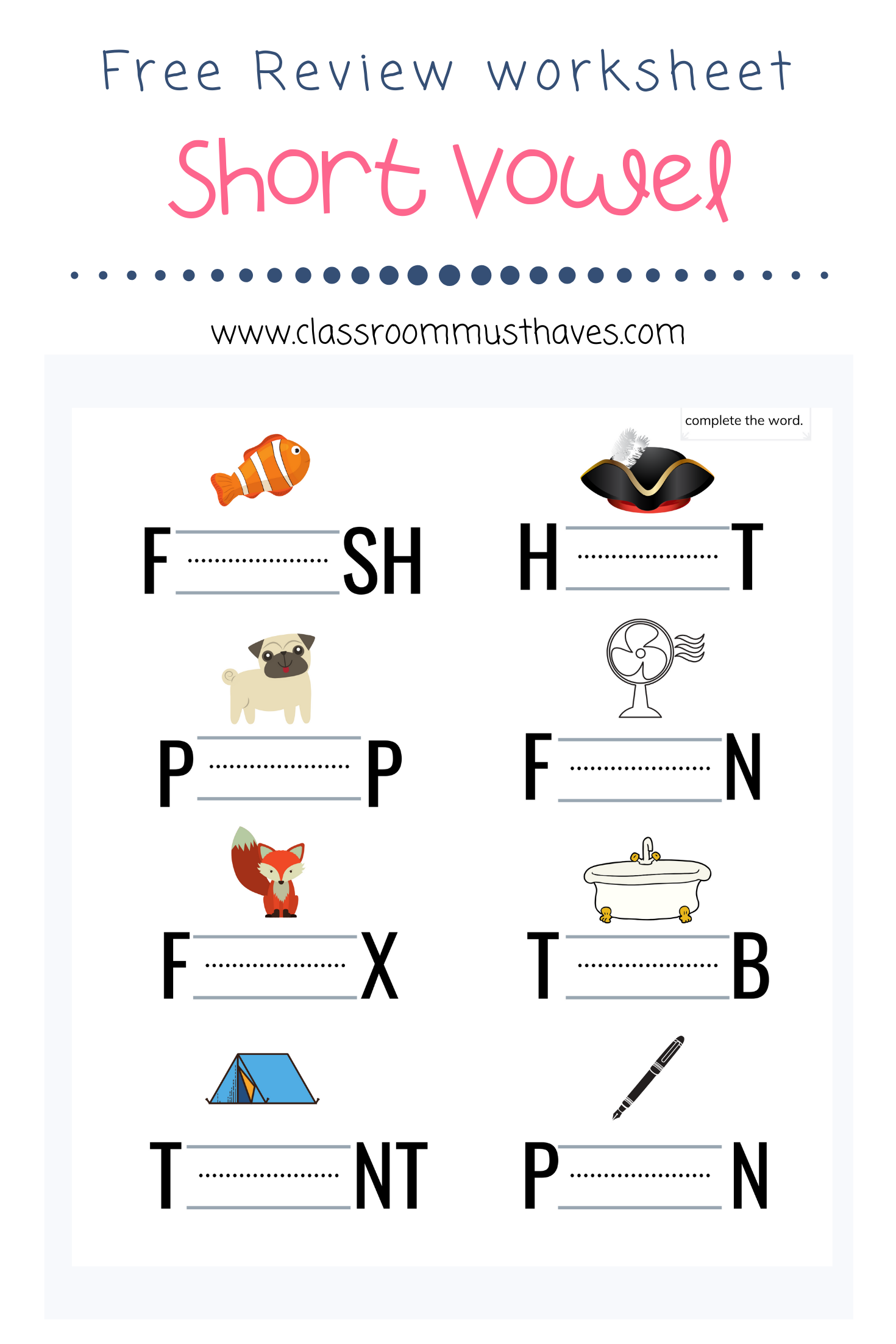 So glad you are here! Thank you for visiting Classroom Must Haves! Download your Free Short Vowel Worksheets for Kindergarten below.
For affordable school items that are on sale, be sure to check out our Facebook page Classroom Must Haves Deals & Sales to find daily sales and deals for your classroom/homeschool on Amazon & other retailers!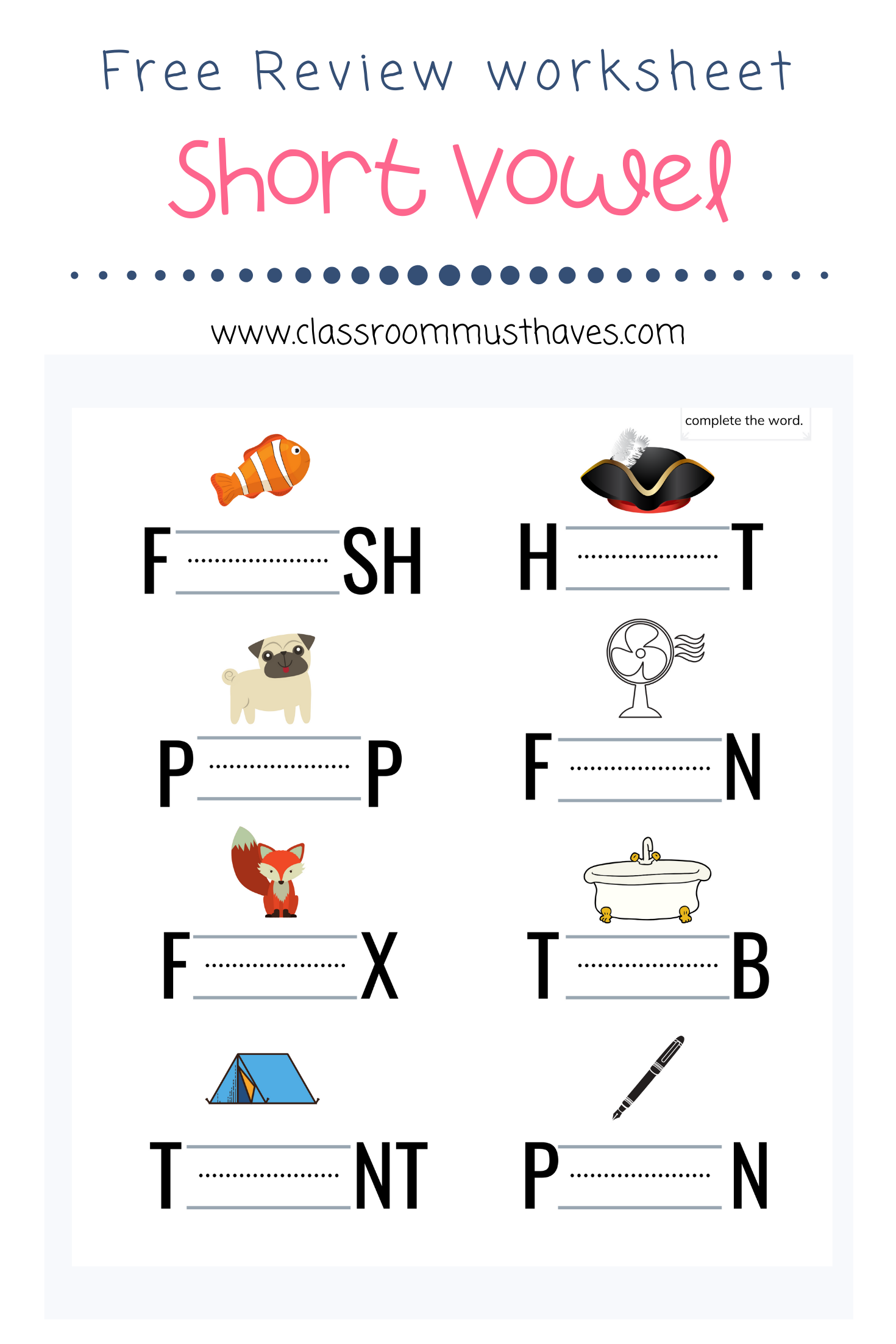 Learning vowel sounds for preschool and kindergartners can be tricky. A lot of kiddos confuse short vowel and long vowel sounds and have a hard time recognizing when to use which. These Free Short Vowel Worksheets can help your struggling students recognize short vowel sounds in words and guide them on their way to reading successfully and independently.
If you're looking for a more hands-on activity then take a look at the Vowel Cut & Paste Sound Activity too!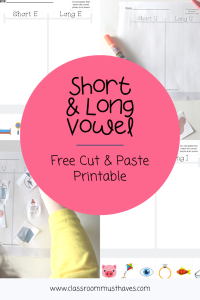 The short vowel worksheet provides blank spaces for students to fill in the missing short vowel. Included for each word is a picture to help those students who are still developing their reading skills.
Don't forget to download your Free Short Vowel Worksheet for Kindergarten below.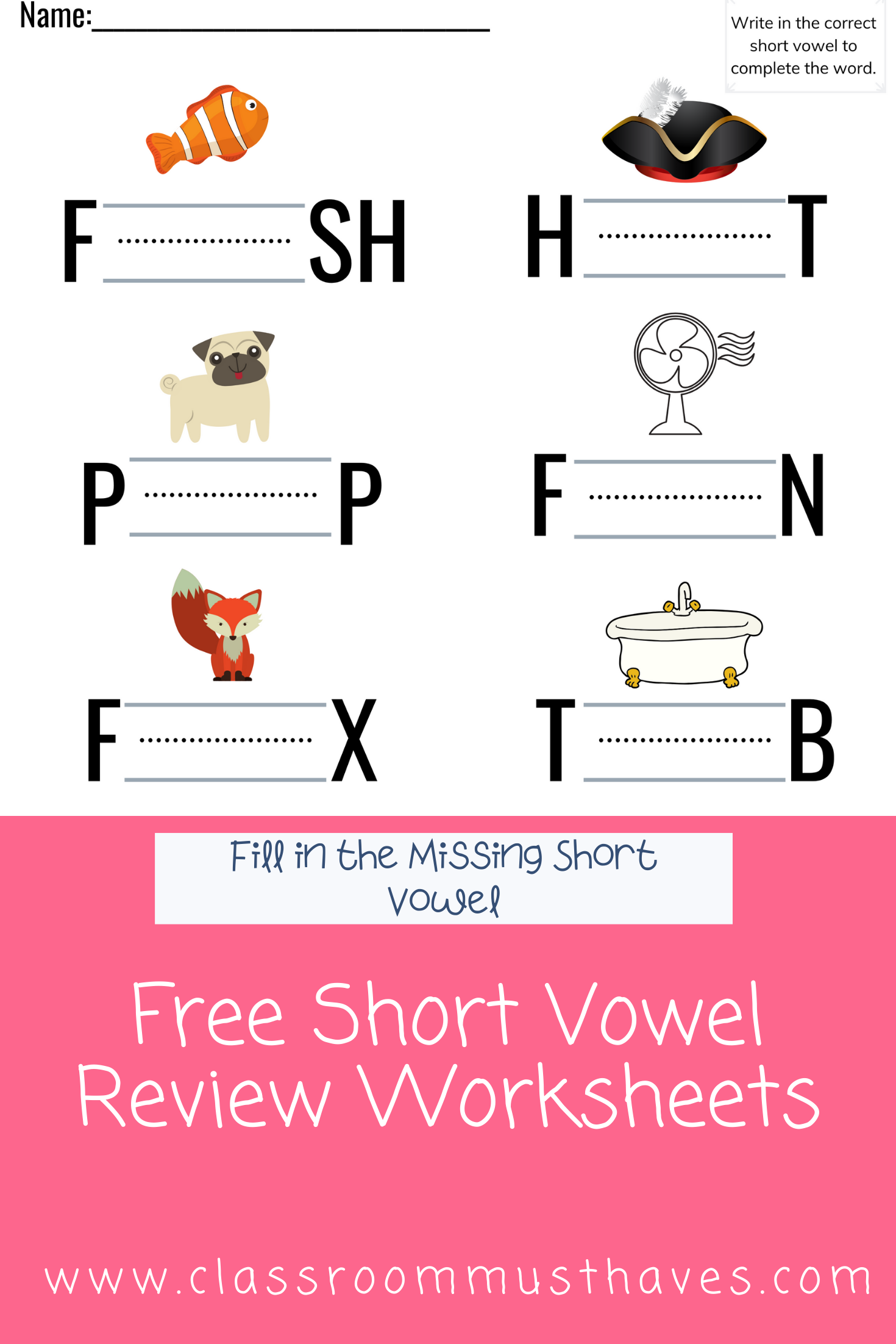 What are examples of Short and Long Vowels?
For some parents, it's been a LONG time since they had to think about what short and long vowels are! I'm here to help you figure out which is which so you can help your child become a more successful reader.
Short Vowels:
Short vowels are vowels that do NOT sound like their name. They are more soft and relaxed vowels. Some examples for each vowel would be:
A: cat, hat, flat, bat, bad, tab, mad, apple, astronaut
E: fed, bed, head, elephant, check, egg, tent, vent
I: igloo, iguana, mitt, flip, Izzy, ink, pin, fish, quince
O: octopus, octagon, bot, plop, rot, top, cot, flop
U: run, bug, cub, cute, prune, mute, flute, pup
Long Vowels:
Long Vowels sound like their name. Often times they sound more strong and exaggerated. Some examples of long vowels would be:
A: clay, crane, flame, tape, rain, play, ate
E: eagle, Easter, sheep, feet, eat, teacher
I: kite, five, pile, Mike, ice, bike, hike
O: joke, boat, Coke, poke, goat, phone
U: cube, cute, huge, uniform, glue, use
Now that you're all caught up on vowels, don't forget to download your FREE Short Vowel Worksheet for Kindergarten below!
---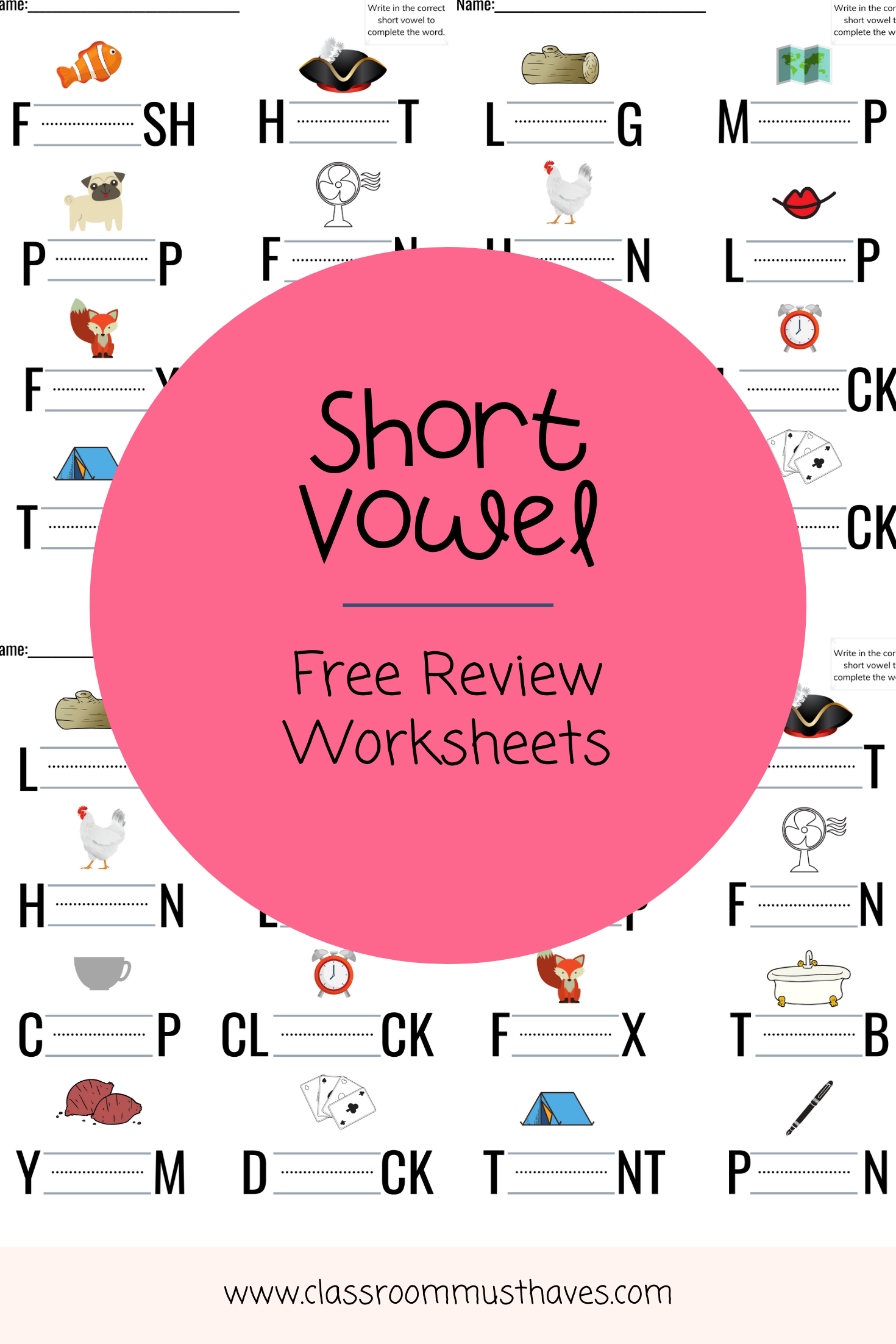 I'm sure your students will enjoy reviewing their short vowels! For further practice check out my FREE Short and Long Vowel Cut and Paste and Learning to read activities!
Happy Teaching!