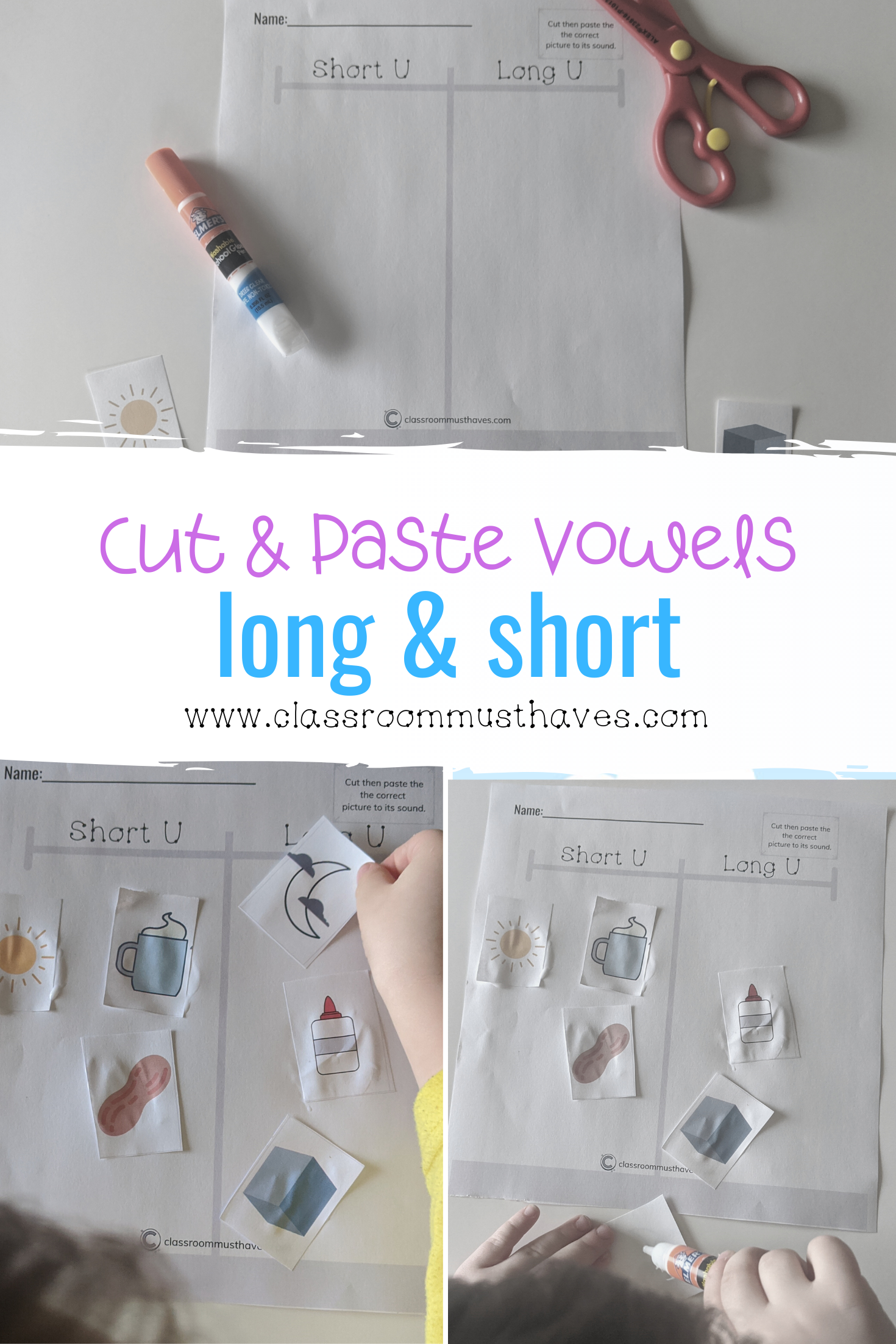 So glad you are here! Thank you for visiting Classroom Must Haves! Download your Free Vowel Printable below.
For affordable school items that are on sale, be sure to check out our Facebook page Classroom Must Haves Deals & Sales to find daily sales and deals for your classroom/homeschool on Amazon & other retailers!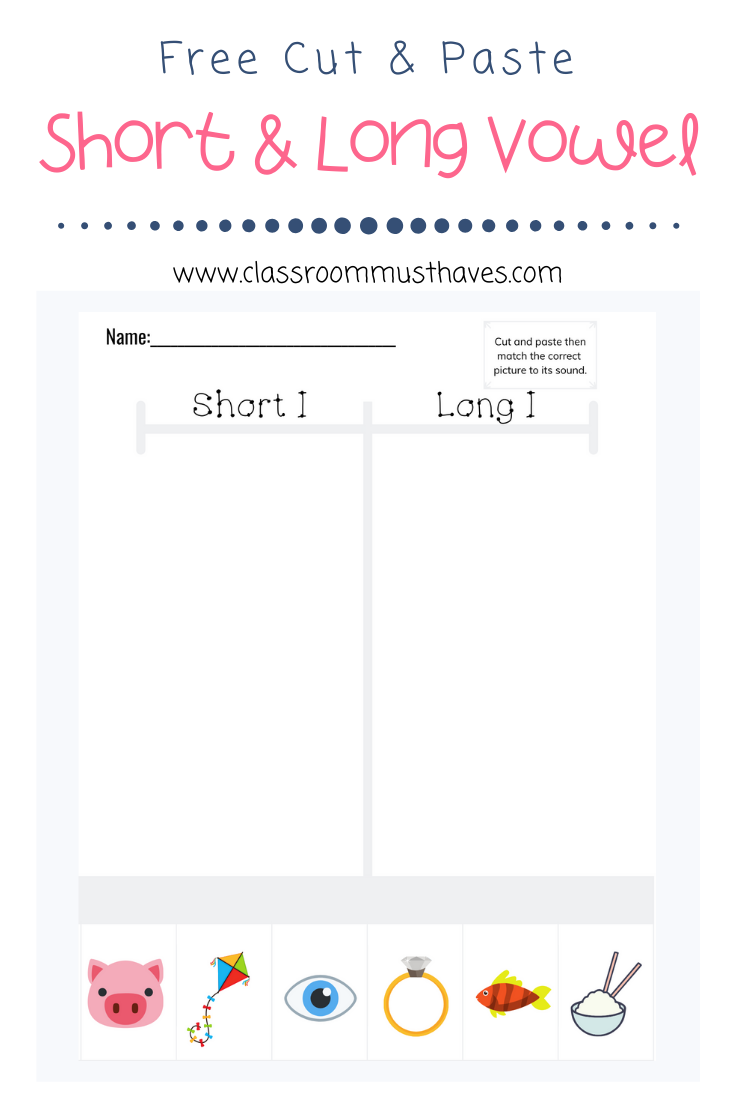 Learning vowel sounds is a major step in learning how to read! Learning that the same letter can make different sounds can also be a major confusing time for Kindergarteners. The Cut & Paste Vowel Worksheet is a great activity and a fun way for your children to practice both short and long vowel sounds! And…who doesn't love a cut and paste activity!
You can use your Cut & Paste Vowel Worksheets as a review or you can use them to introduce each vowel to reinforce the concept to your students. Either way, your students will enjoy saying each picture out loud and determining which sound they hear to figure out where to place their picture card.
What do I need?
For this activity, you'll need a few basic supplies.
1. Download your FREE Vowel Cut & Paste Worksheet (available below)
2. Pair of scissors for kids (my favorite are Wescott's)
3. Glue or Glue Sticks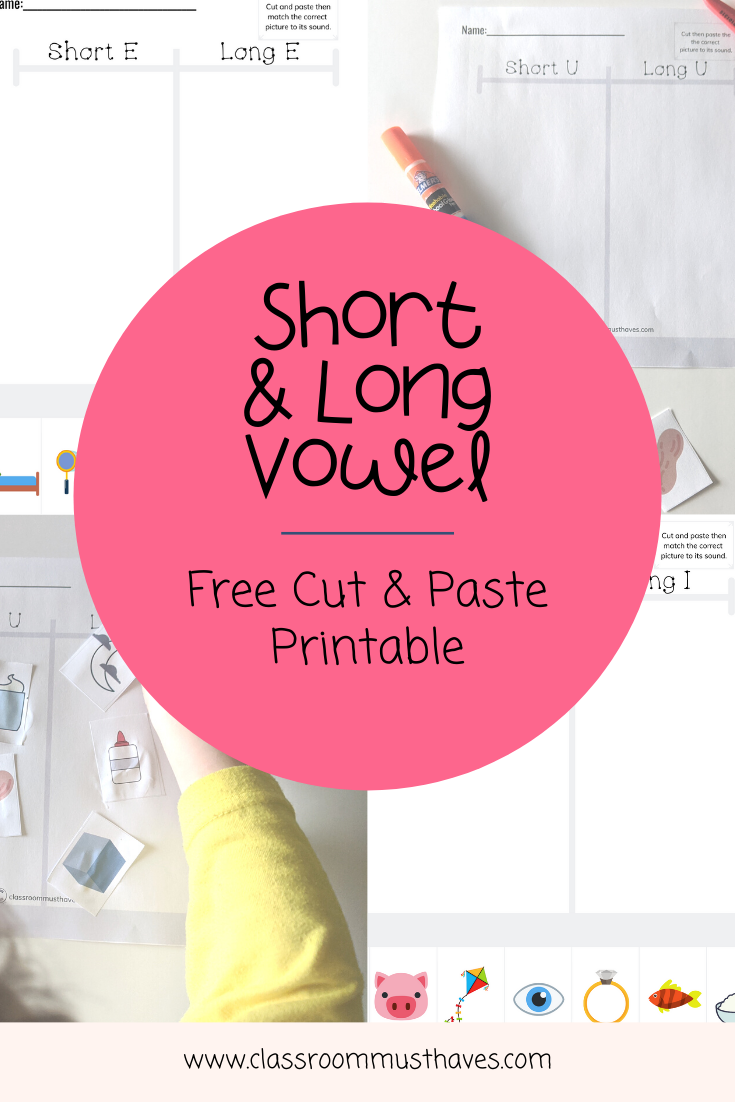 Vowel Learning Station
Another way to use this worksheet would be to cut out the picture cards and laminate them along with the chart and use it in a learning station to reuse over & over! You could even use velcro for the students to attach them to the correct area!
Use over and over or as a one time use! The decision is yours! Either way, I hope you and your students enjoy practicing their vowel sounds!
Get your Free Vowel Cut & Paste Printable Below!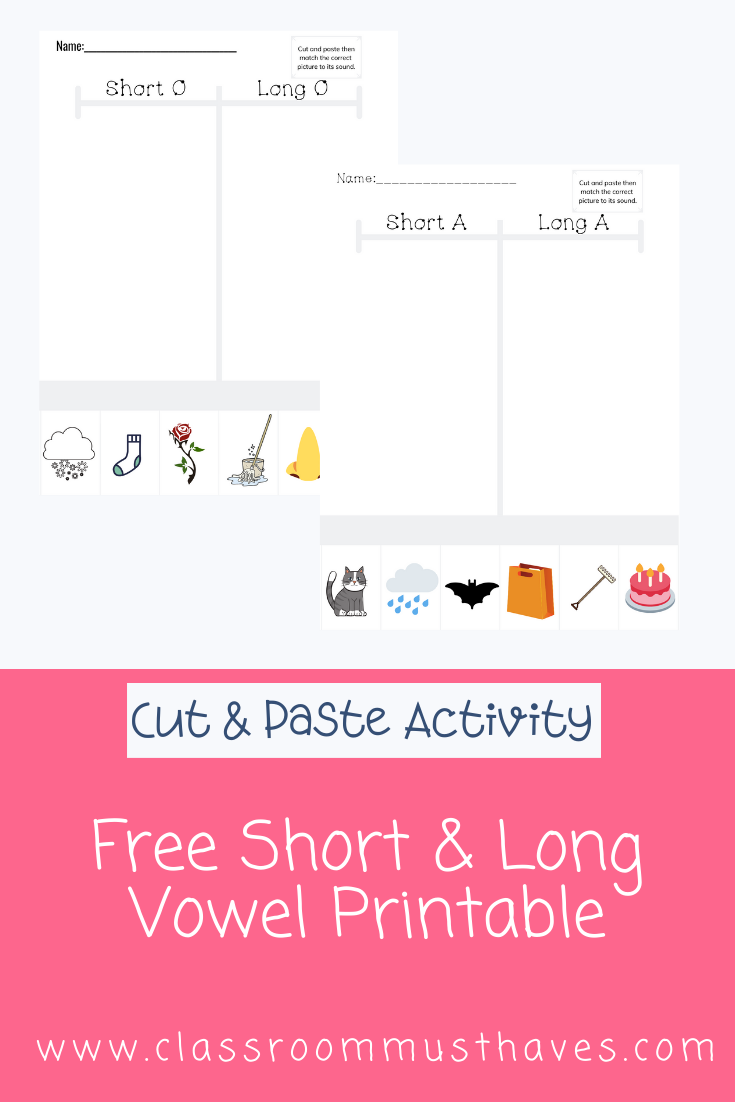 Click for MORE great ABC activities and learning to read activities.
Happy Teaching!