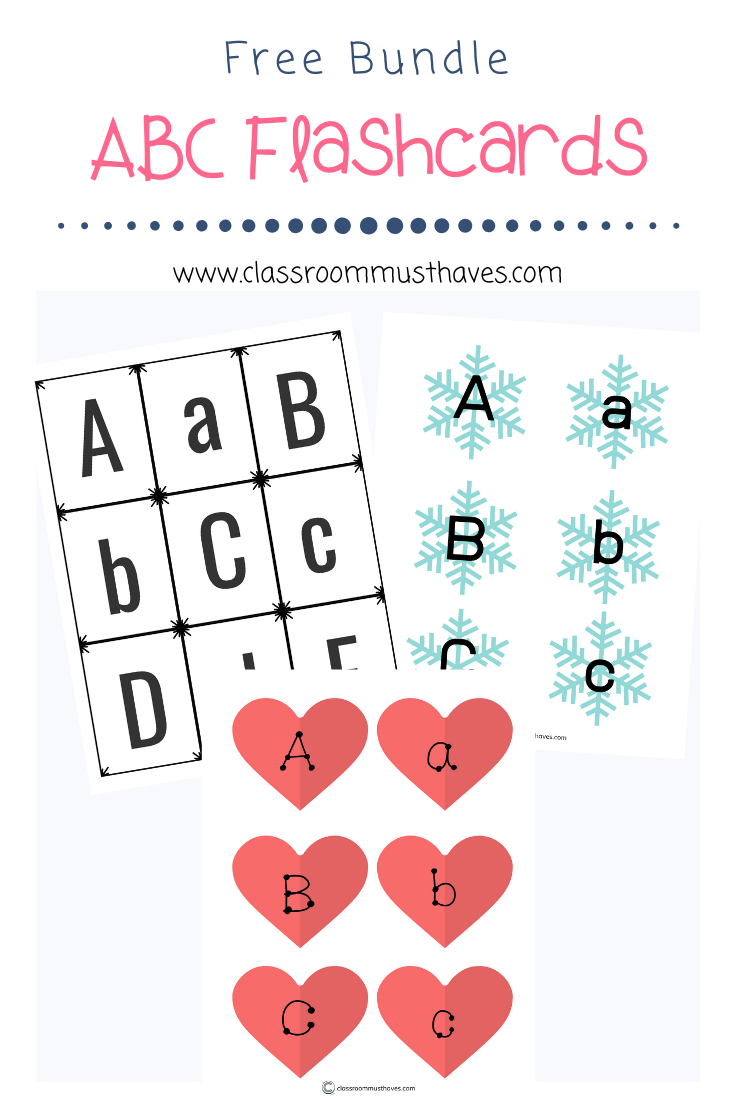 Alphabet Flashcards are a fantastic resource to use in your early learning classroom. Check out below for the links to download your FREE 3 sets of Alphabet Flashcards!
For affordable school items that are on sale, be sure to check out our Facebook page Classroom Must Haves Deals & Sales to find daily sales and deals for your classroom/homeschool on Amazon & other retailers!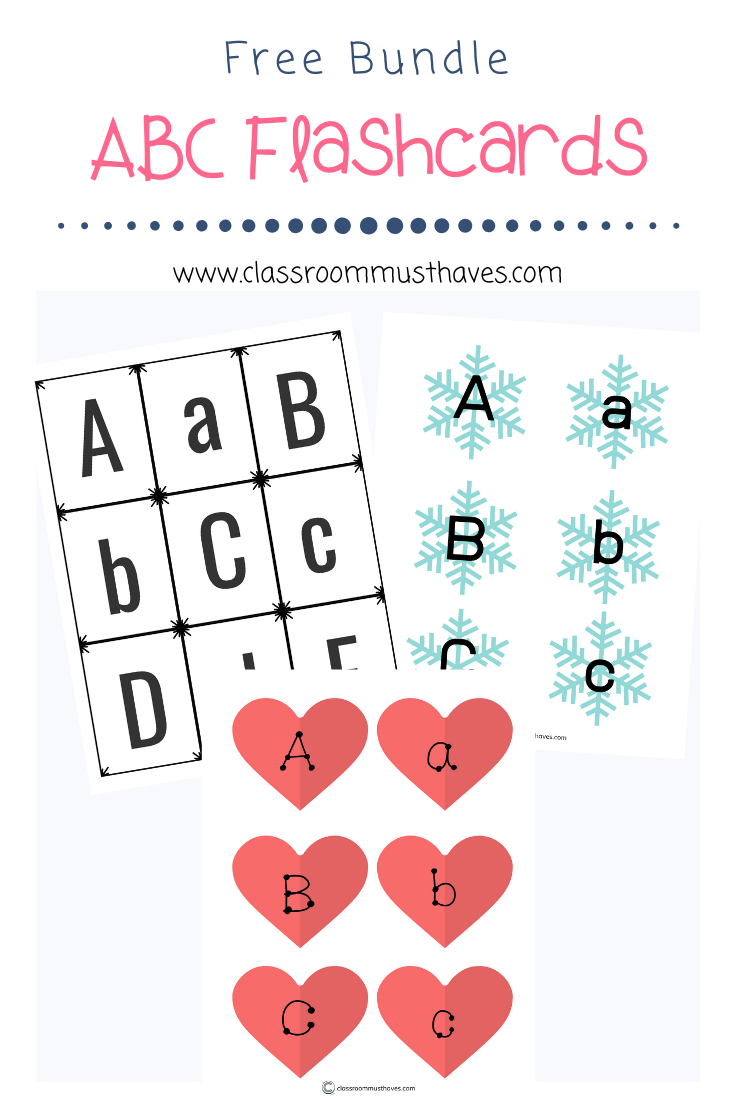 This post contains affiliate links to products for your convenience. If you purchase via my links, I may receive a small commission at no additional cost to you.
There are so many uses and activities that can take boring old flashcards and make them fun again! From playing games to practicing your writing skills in sand! Here are some FUN ABC activities you can use both in your classroom and at home to make flashcards fun!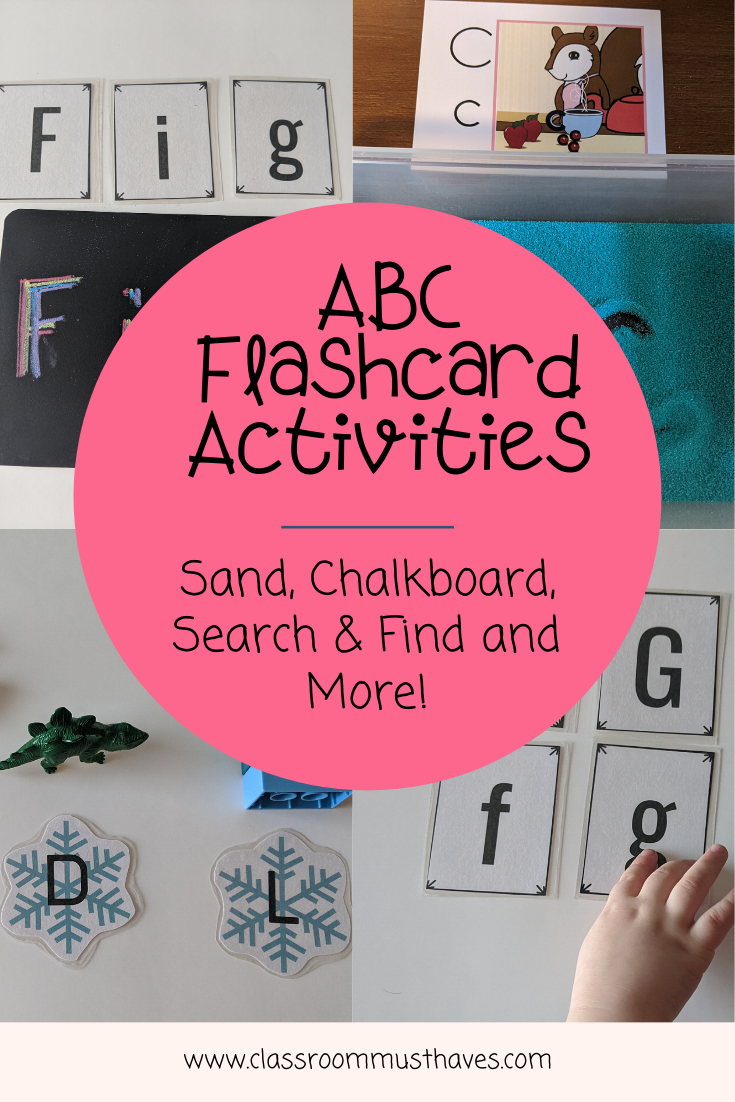 Having flashcards for different themes and seasons helps to make learning more fun for your students!
Having flashcards for different themes and seasons helps to make learning more fun for your students! For that reason, there are 3 different flashcards available for FREE for you to download. Each is unique and can be used for different themes in your pre-k or kindergarten classroom.
Original ABC Flashcards
Every classroom needs a few sets of the staple black and white rectangle flashcards. They can be used year-round for a variety of fun ABC activities! Download your own set below!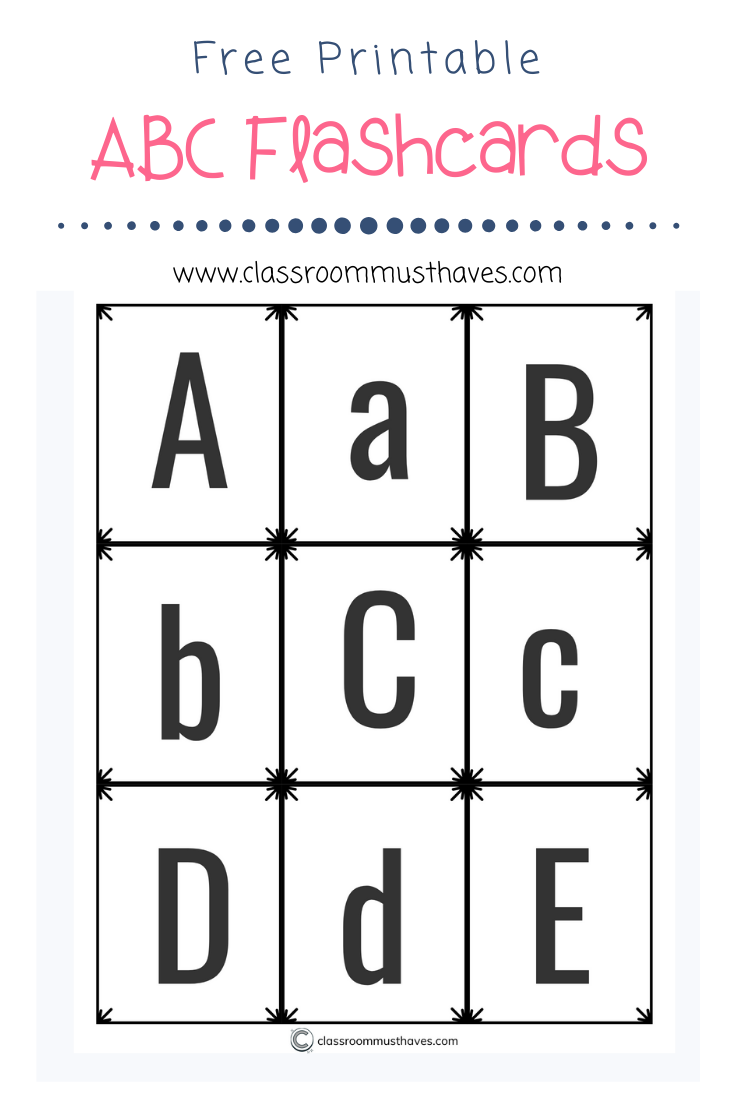 Winter-Themed ABC Flashcards
The Winter-Themed ABC Flashcards are perfect for those winter months and for over the holidays. They are shaped like snowflakes and include uppercase/lowercase letters. You can use these flashcards with a variety of different ABC activities to make those boring winter months more fun! Download Below!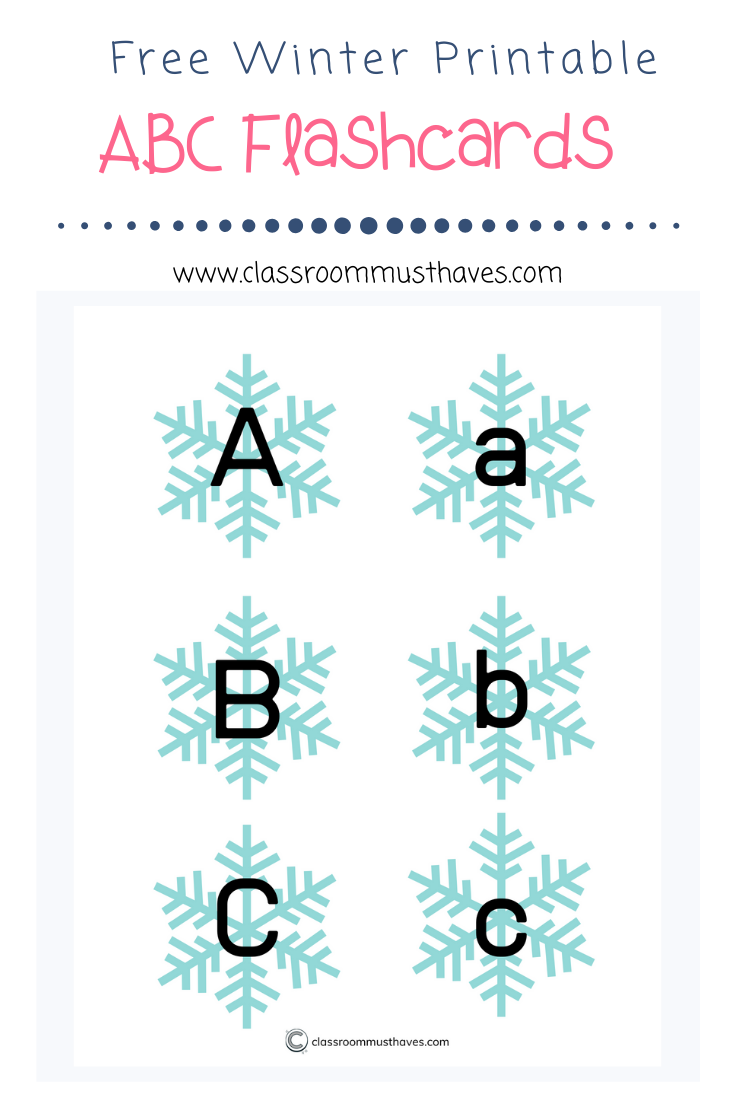 Valentine's Day ABC Flashcards
Valentine's Day is such a fun holiday to celebrate at home and with your classroom! From exchanging valentines to fun classroom crafts, it makes for an overall fun day! These fun heart-shaped ABC flashcards are perfect for the month of February to add some extra educational fun to your celebration! Grab your own set below!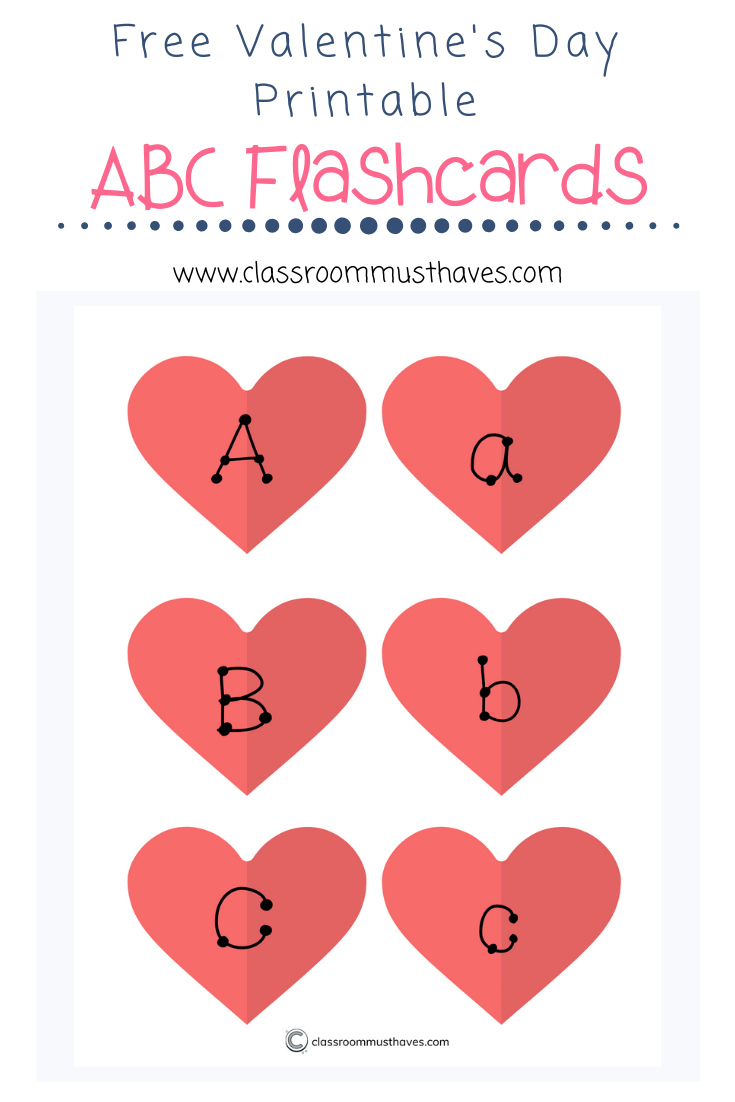 I hope you enjoy your 3 FREE sets of ABC flashcards! They are sure to add some fun to your activities! Be sure to check out more ABC Activities you can use in your classroom here. Have fun!!