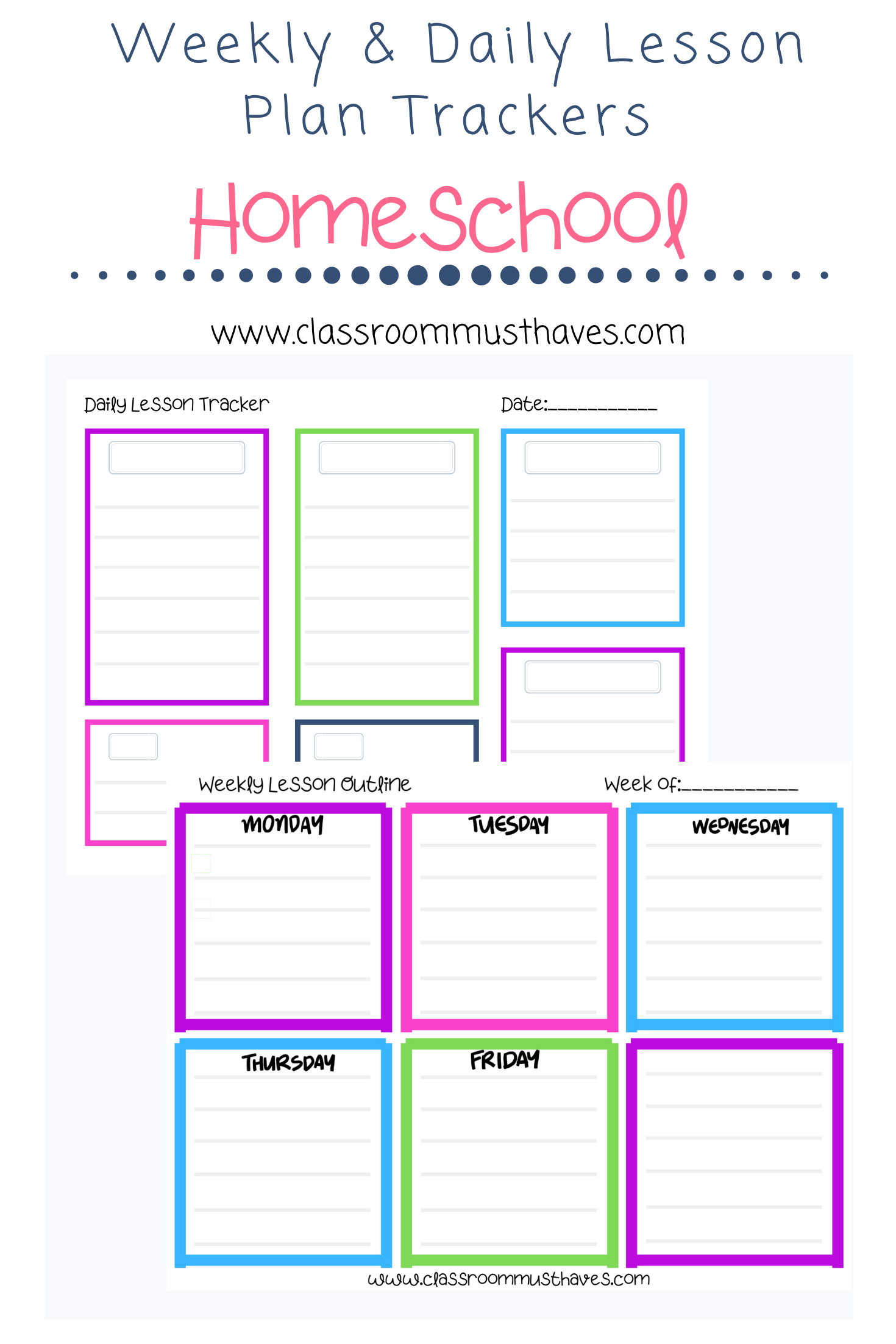 To find some affordable school items that are on sale, be sure to check out our Facebook page Classroom Must Haves Deals & Sales to find daily sales and deals for your classroom/homeschool!
Free Homeschool Lesson Plan Trackers that are customizable to help you plan for your students!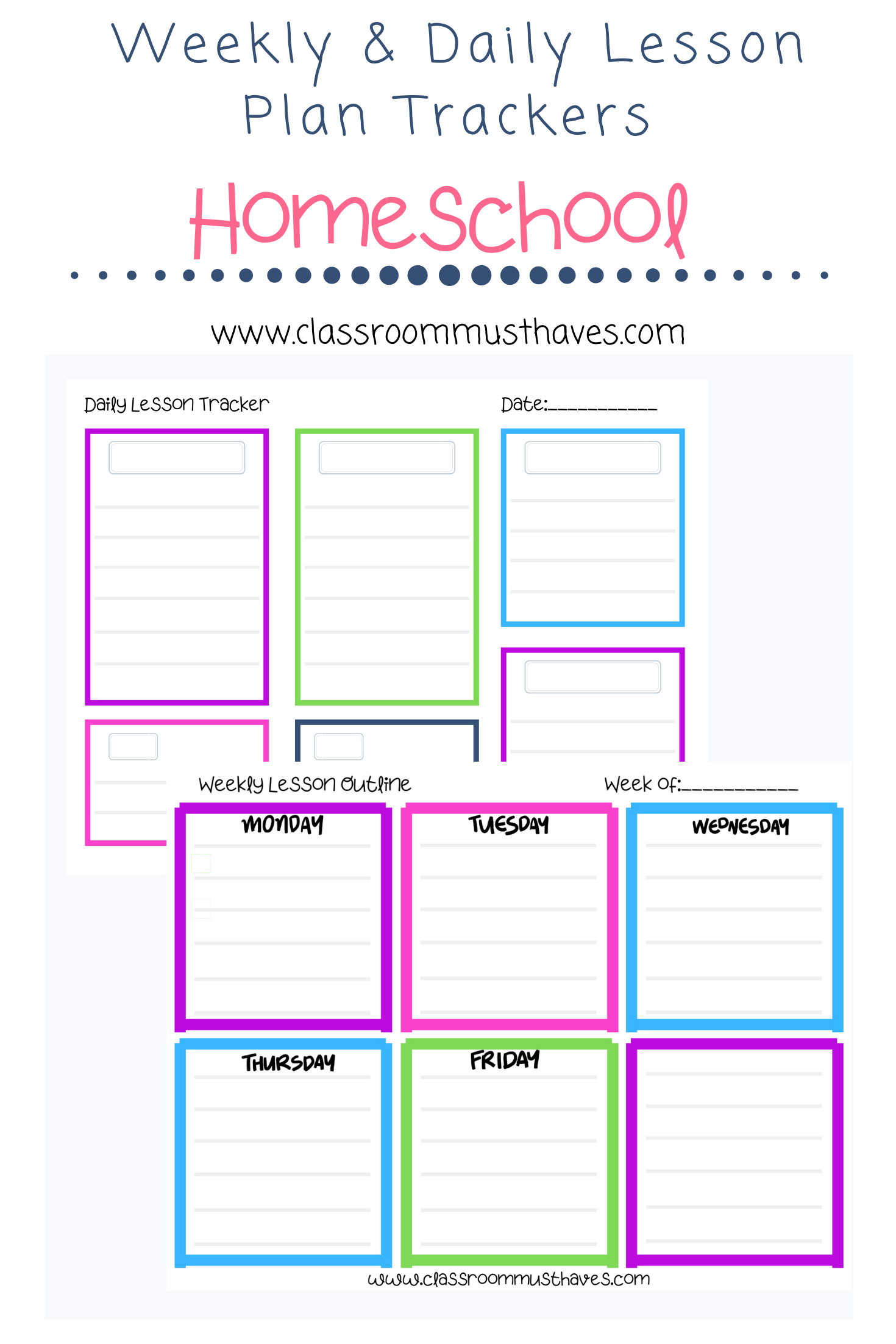 Why use Lesson Plan Trackers?
Weekly lesson plan outlines are great for jotting down rough ideas, overall concepts and quick thoughts that you want to cover for the week! The outline is perfect for brainstorming.
The free weekly lesson plan outline is labeled with daily blocks and has an extra block at the end for ideas, a shopping list or thoughts you may have for the upcoming weeks.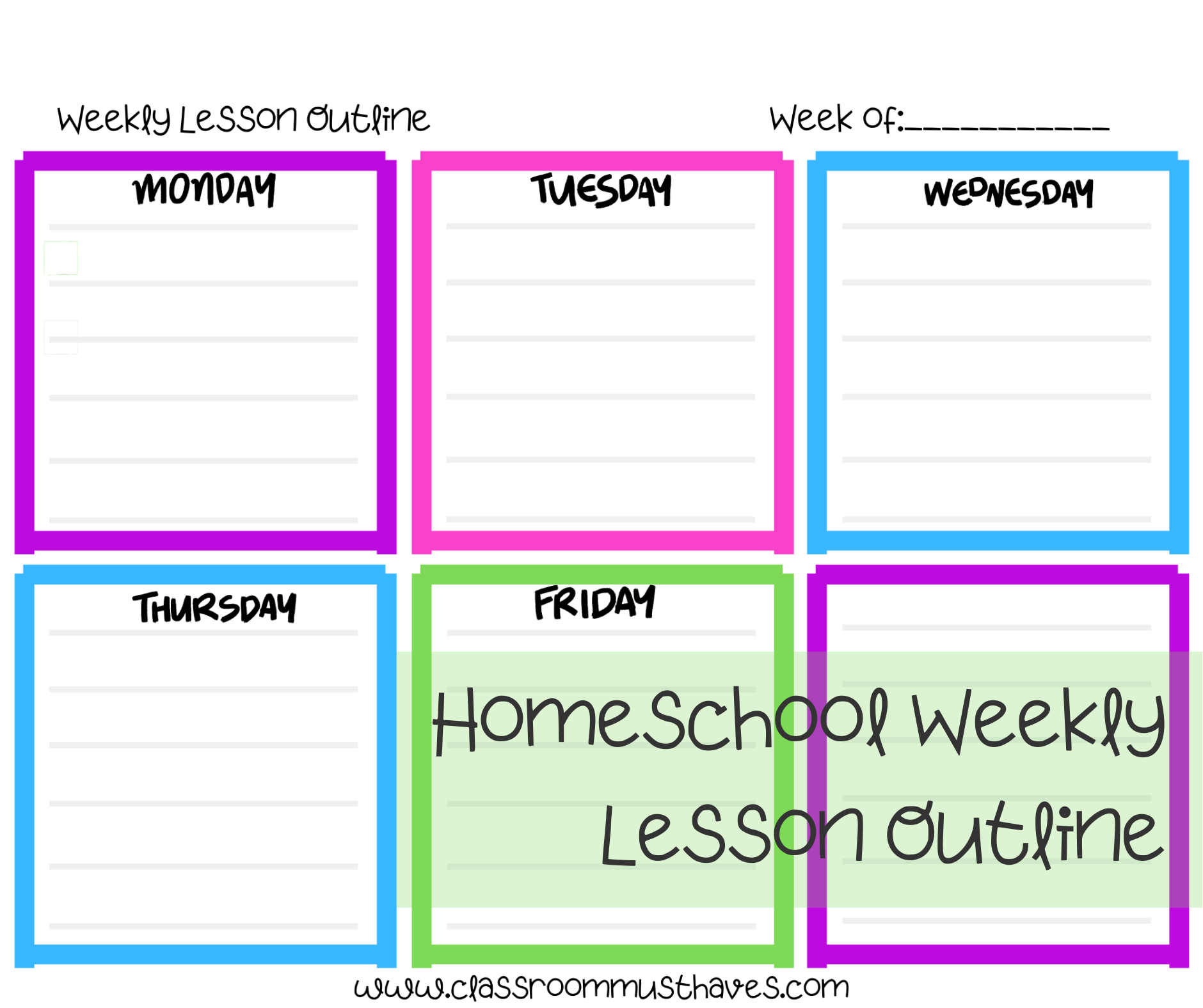 Daily lesson plan trackers are hard to find that are customizable. This tracker includes 2 larger subject blocks for more detailed subjects (math/reading…etc), 2 medium-sized blocks for less detailed subjects (science/history/computer class…etc), and 2 smaller blocks for tracking specials/extracurricular activities (art/phys ed/home ec…etc). Each subject can be filled in for what works with your child and daily schedule.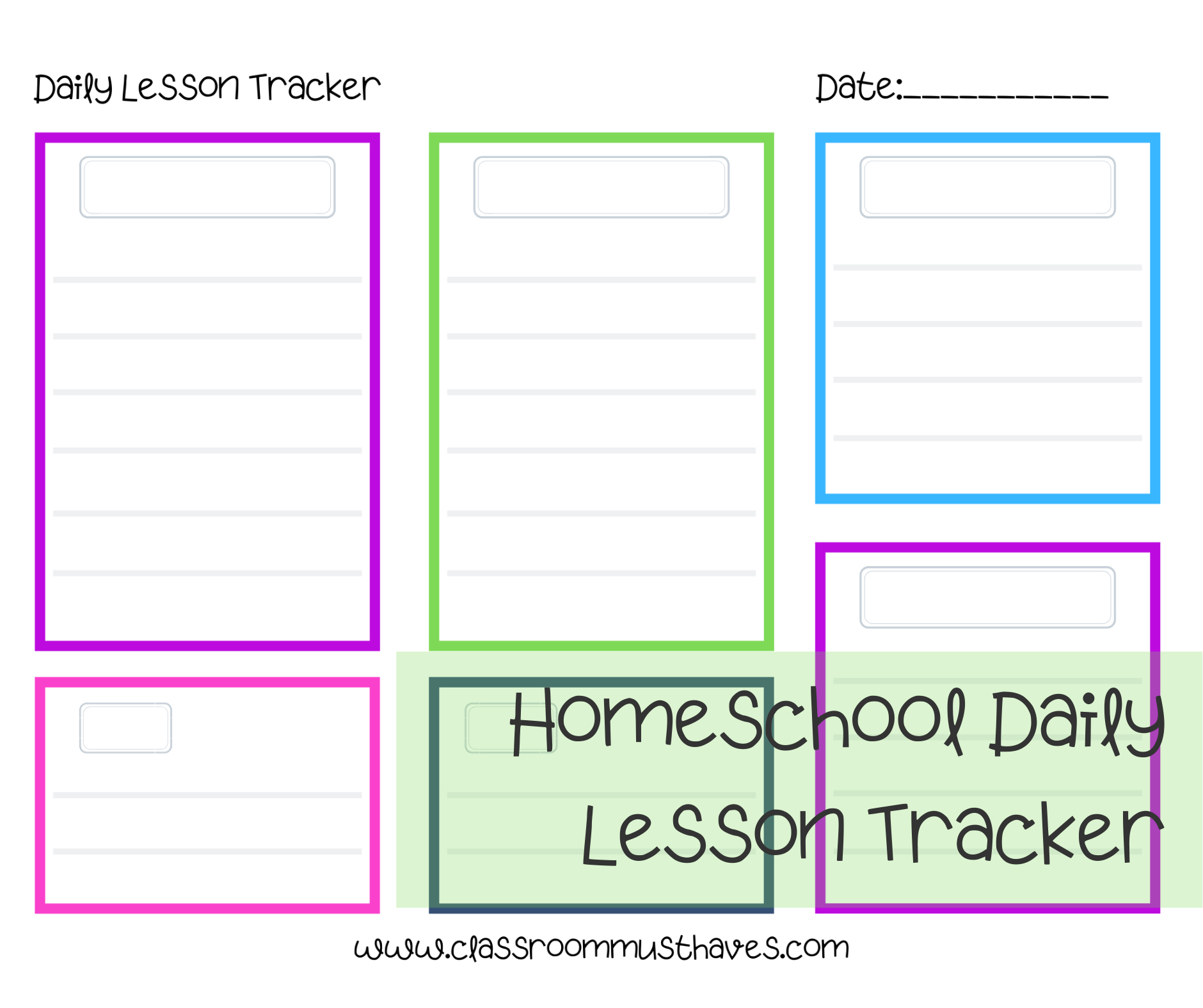 You can store your lesson plans in a binder for organization and easy finding! Just hole punch the side and add each plan in every day/week.
Click below to download your FREE Weekly Lesson Plan Tracker and Daily Lesson Plan Tracker.
**Print front and back for more subject blocks.
Tracking weekly and daily lessons are important for each homeschool parent/teacher/coach. It is beneficial to have a one-stop sheet for both parents and students to refer to during each school day. Enjoy your smooth day to day schedules!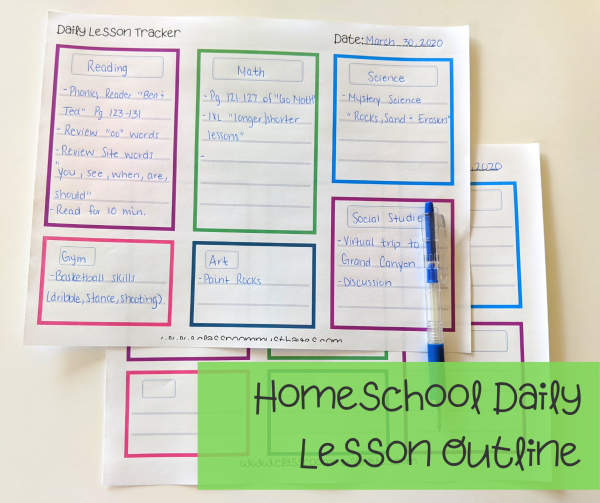 For other free printables check out what else Classroom Must Haves has to offer!