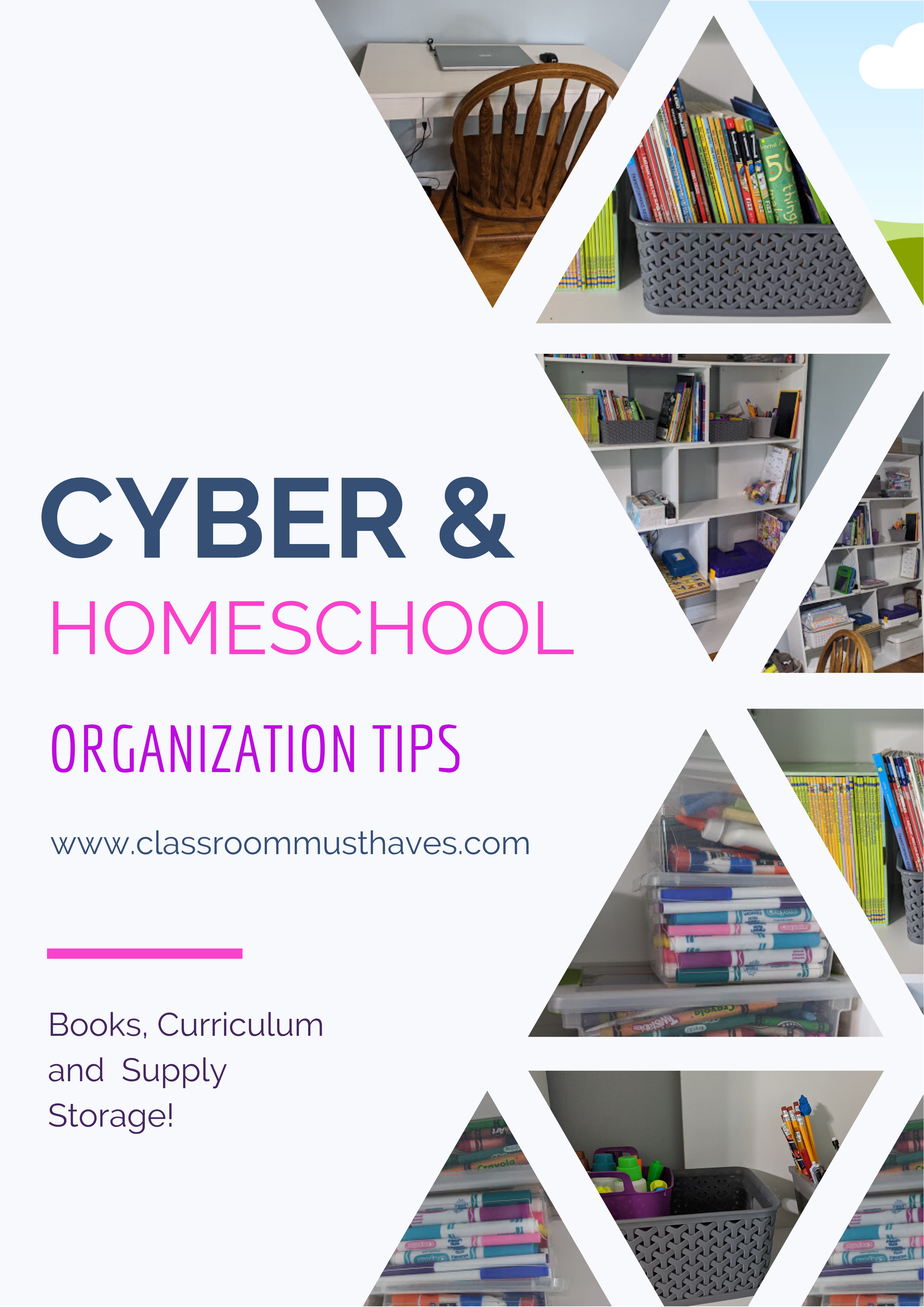 Thanks for visiting Classroom Must Haves for your Homeschool Organization Tips!
For affordable school items that are on sale, be sure to check out our Facebook page Classroom Must Haves Deals & Sales to find daily sales and deals for your classroom/homeschool on Amazon & other retailers!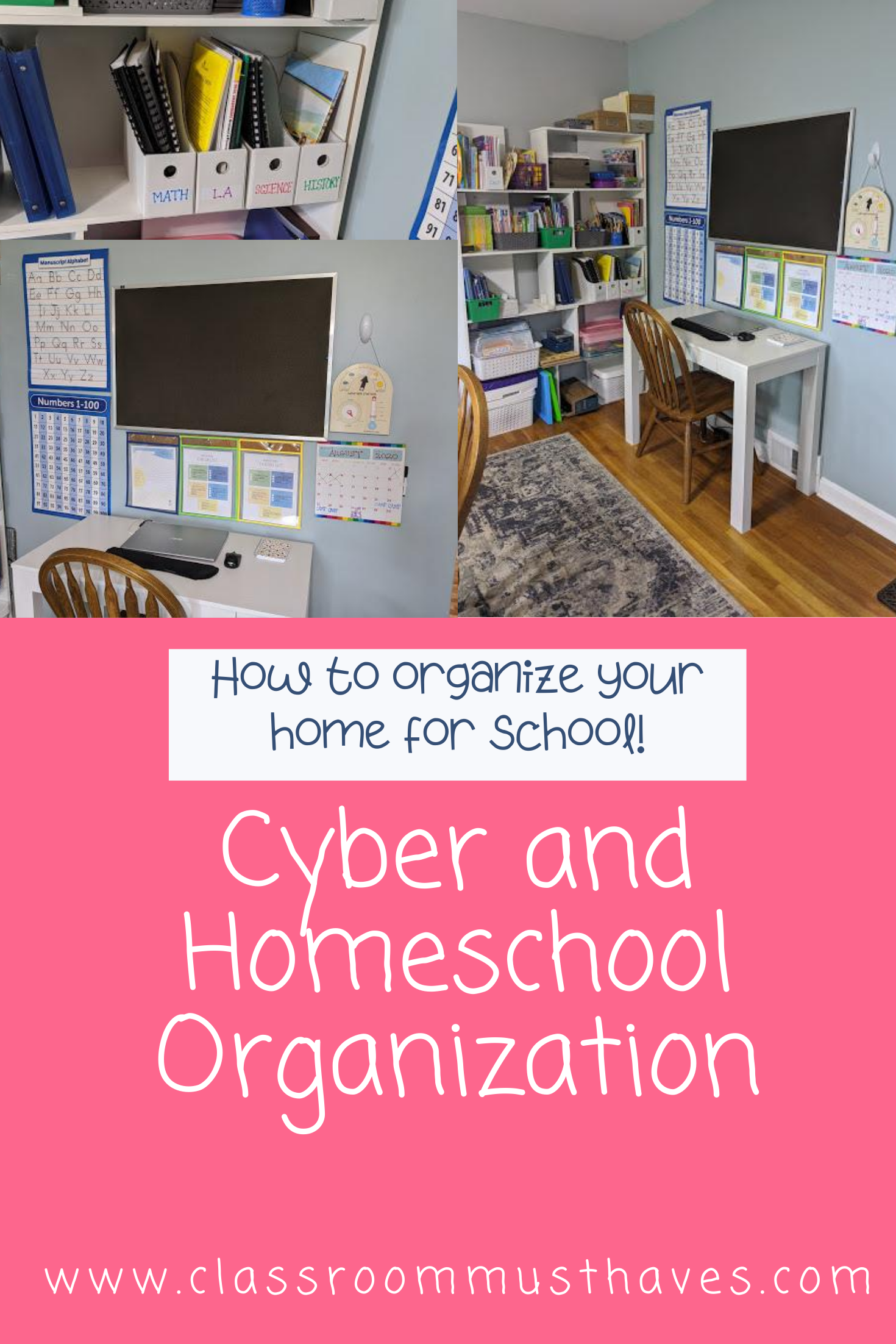 Choosing whether to have your child go to an online school, homeschooling, or a traditional school is not a decision that is easily made. I know for myself, it's something I had wrestled with for quite a while before I made the decision. Whatever option you chose, I'm glad you are here! Below are some helpful tips and tricks to help you prepare and organize for the school year ahead!
Tip #1: Create a Space for Learning
Creating a space for learning is very important. It doesn't need to be a whole room or fancy. Having a desk in a corner, or using the kitchen table with a roll-away cart with supplies works perfectly as well.
The important thing is creating a space where supplies are stored, easily accessible, and letting your child know that it's the place where learning happens. This can happen on the couch, on the floor, at the kitchen table, in a homeschooling room, outside…anywhere! You can decide what works best for your family!
Below is the learning space set up in my house. Our house is on the smaller side so we utilized the corner of our dining room. We bought an inexpensive bookcase and a sturdy desk from Walmart. Our set up allows all our supplies, and books to be within arms reach.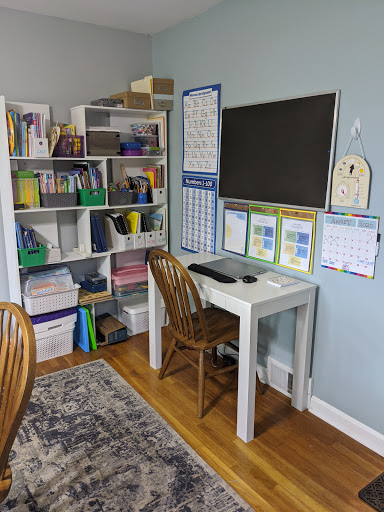 Tip #2: Storage of Supplies
My recommendation is only to purchase the basic supplies before the school year begins because it's hard to know what will be actually needed. It's very easy to buy too many things before the school year begins and a lot of it isn't used at all throughout the school year. So you may have the urge to buy sand, Playdoh, glitter, googly eyes, pipe cleaners, or craft materials, but I highly recommend waiting until a specific lesson comes up to see if you actually need them. Most of the time they are left sitting and are never used.
Below is a list of basic supplies I purchase before each school year. You may need to add/omit more based on your student's needs and/or grade level.
Basic List of Supplies
To find some affordable school items that are on sale, be sure to check out my Facebook page Classroom Must Haves Deals & Sales to find daily sales and deals for your classroom/homeschool!
I also recommend purchasing some clear containers to store your supplies in. It makes the supplies easier to find and easier for your child to put away. Here is how I store my supplies.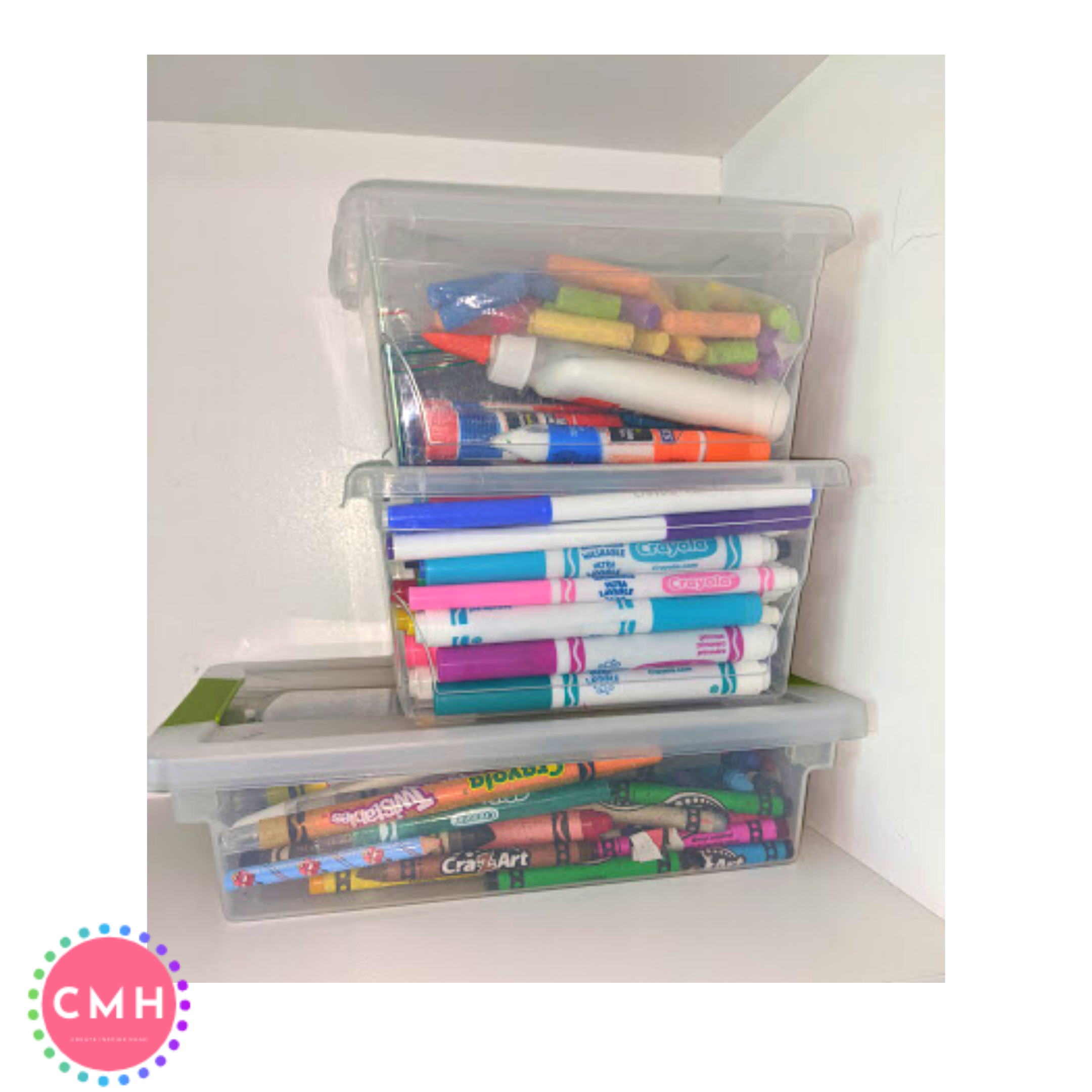 Book storage is also something else that may need to be considered. My son is in 1st grade so we have a lot of phonics readers and small books that need to be stored. I found it easiest to buy small baskets to store the books in. My son can easily take a basket down and search for the book he wants instead of looking on the shelf and knocking them all on the floor. It will make your life easier, promise!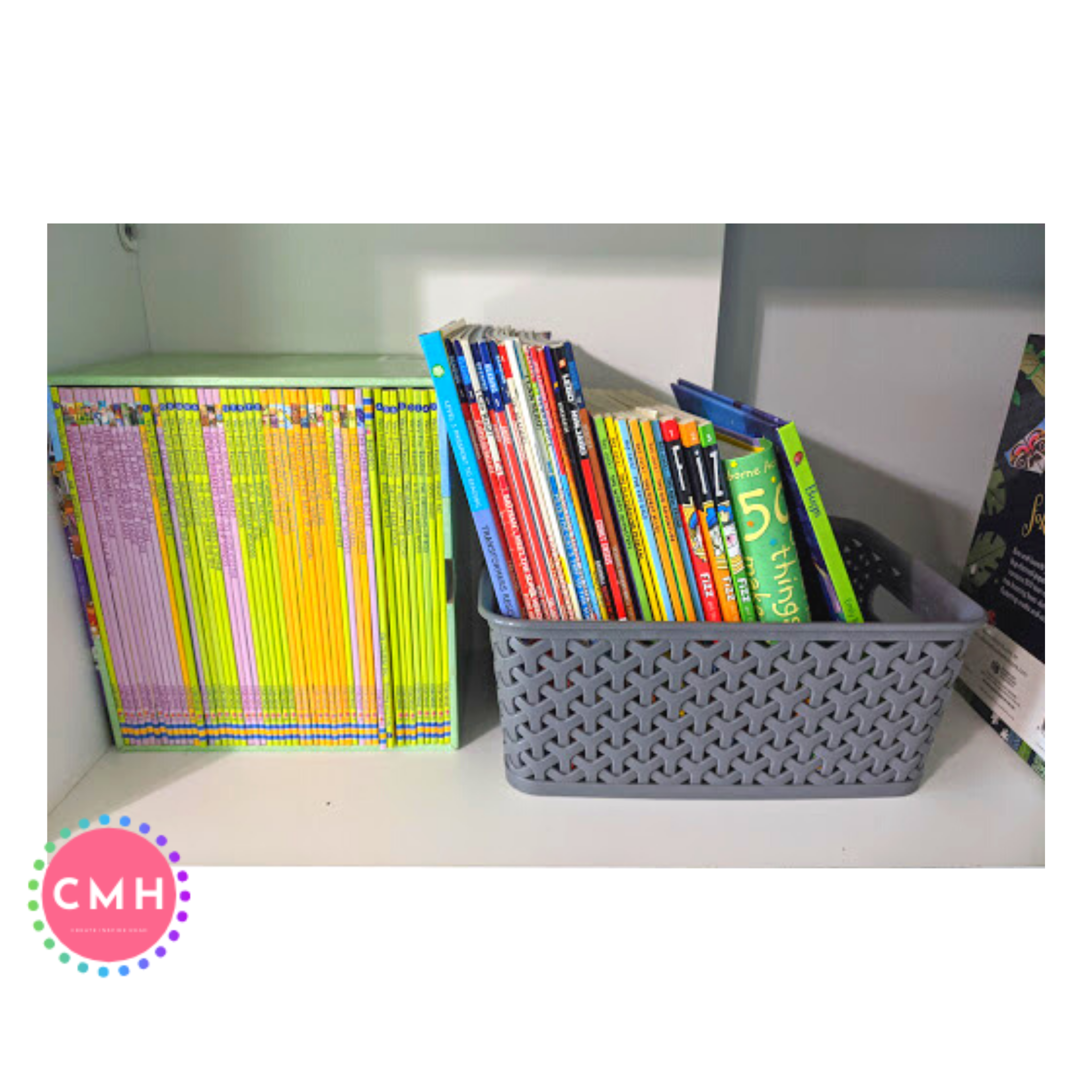 For your school curriculum, I highly recommend finding a place for each subject. With our limited space we have magazines bins we place each subject in. (see below) It makes transitioning from each subject easy and it gives a place for each subject's books, notebooks, and supplies to go. Its as easy as, "Time for Math! Jack, grab the math bin!"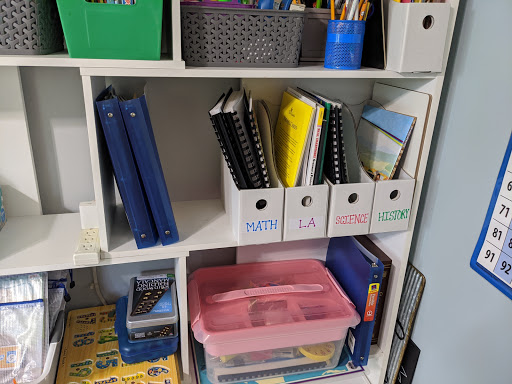 Tip #3: Take a deep breath
If your child has never been to a cyber school or done home education than everything can seem a bit overwhelming. Just take a deep breath and know that you can do it! Everything does NOT need to be perfect and you do not have to have the best set up. What's most important is your child and taking the time to help and support them in their education journey! You're doing an amazing job! If you have any questions, leave a comment below and I'll try to help out!
Thank you so much for visiting Classroom Must Haves! I hope you found some great organization tips and tricks for your cyber/homeschooling school year! Check out the Homeschool Lesson Plan Trackers and other free printables to help make your year a success!