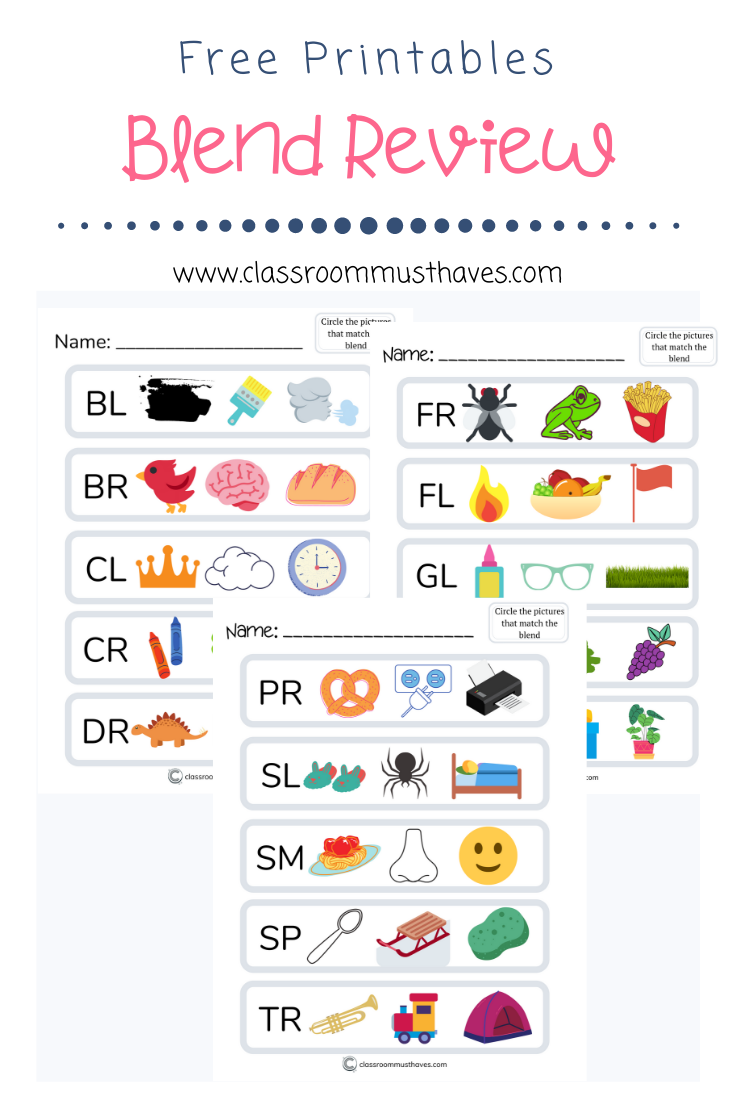 So glad you are here! Thank you for visiting Classroom Must Haves! Download your free Blends Review Worksheets below.
To find some affordable school items that are on sale, be sure to check out our Facebook page Classroom Must Haves Deals & Sales to find daily sales and deals for your classroom/homeschool!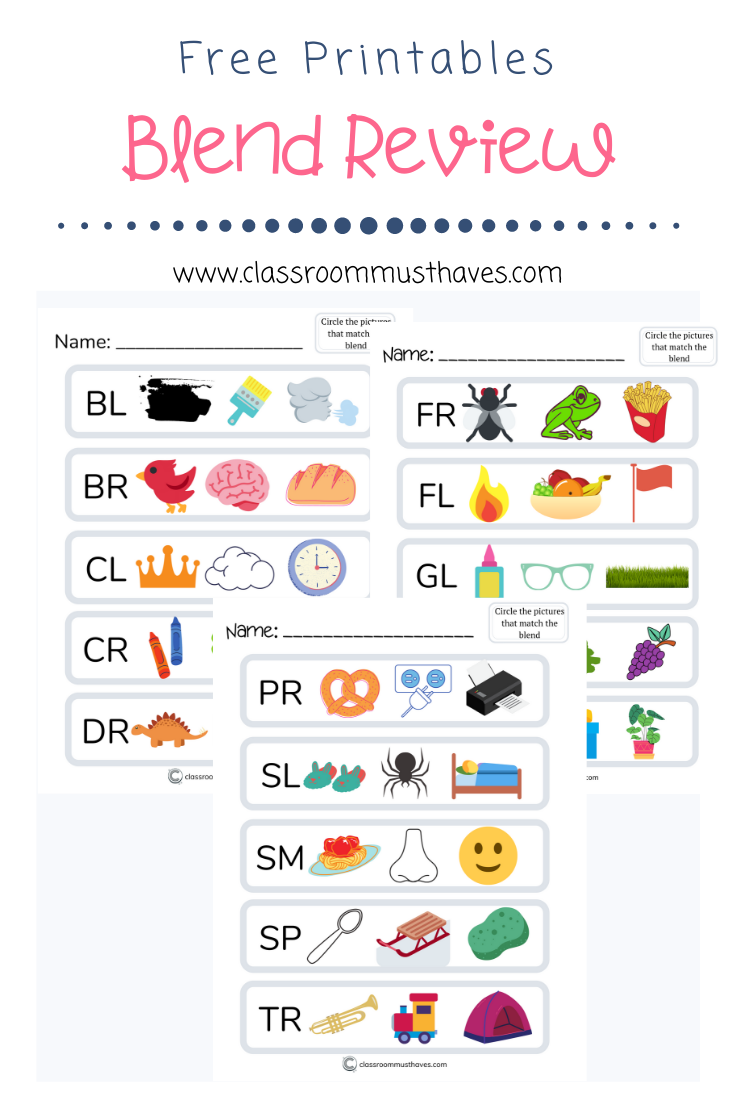 What are Blends?
Blends are a combination of 2-3 letters that make a distinct sound in a word. Some examples are: Bl, Br, Cl, Cr, Dr, Fr, Fl, Gr, Pl, Pr, Sl, Sm, Sp, Tr…ect.
For beginner readers learning to blend is extremely important because it lets students mentally join sounds together to decode what they are reading. When your student comes across an unfamiliar text, they can use their blends to easily decode what they are reading.
Blend Worksheet Review
The free blends review worksheets (which you can download below) features the blends (Bl, Br, Cl, Cr, Dr, Fr, Fl, Gr, Pl, Pr, Sl, Sm, Sp, and Tr). The students will read the blend in the box and then determine which pictures start with that specific blend by circling them. The download includes 3 worksheets featuring each blend. The worksheet can be a great review, assessment, or practice!
Download your Free Blends Review Worksheets below to get started!
Thank you so much for visiting Classroom Must-Haves! I hope you enjoyed your free blend worksheet download.
For other free printables be sure to stay around a while and explore! Below are some of my most recent free printables!
CVC Word Builder Mat and ABC Cards