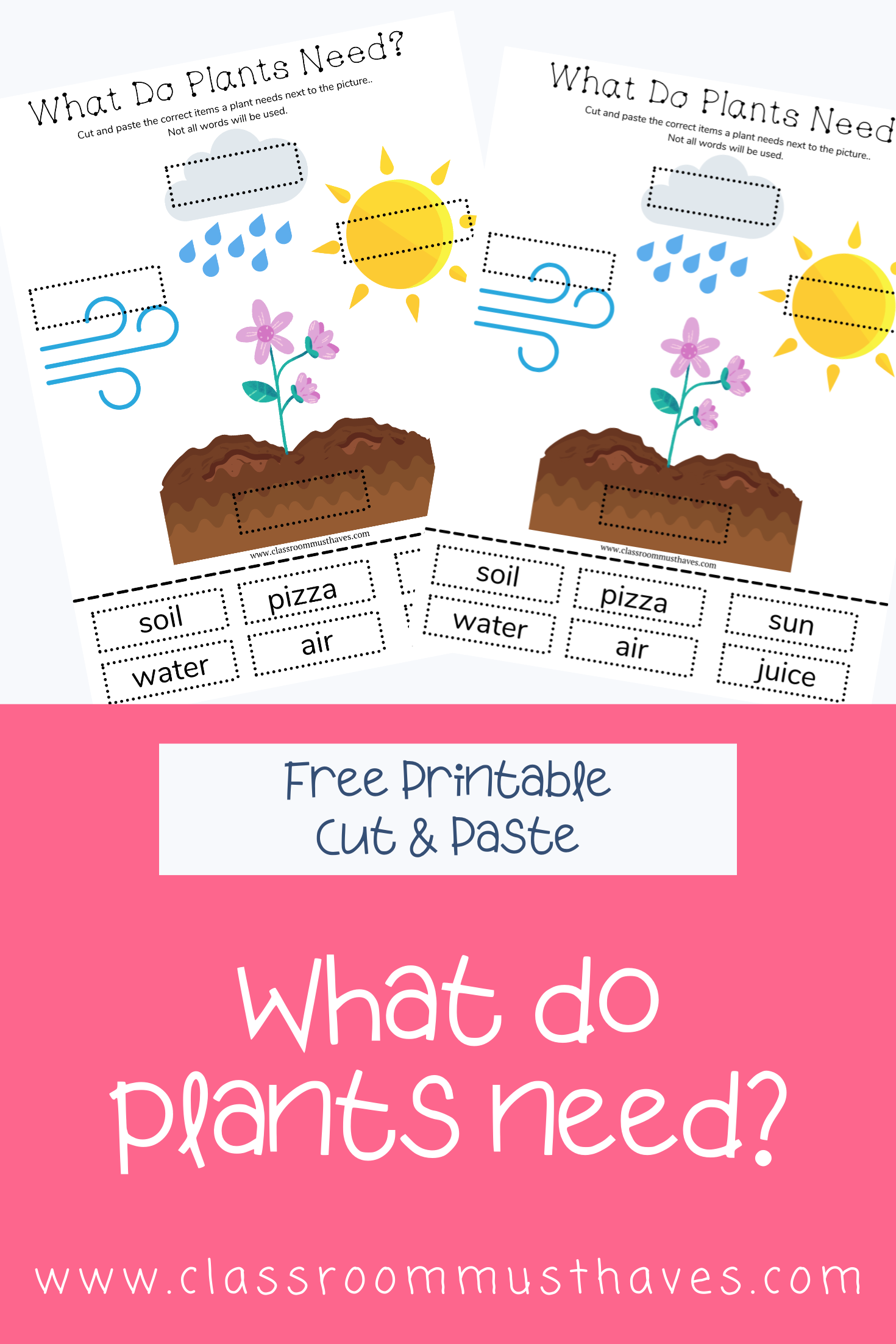 So glad you are here! Thank you for visiting Classroom Must Haves! The Free What Do Plants Need to Grow Worksheet is a fun spring activity to introduce preschoolers and kindergartners to plant health! This is a great worksheet to pair with planting actual plants or starting a garden at home or school! Download your FREE Worksheet below!
For affordable school items that are on sale, be sure to check out our Facebook page Classroom Must Haves Deals & Sales to find daily sales and deals for your classroom/homeschool on Amazon & other retailers!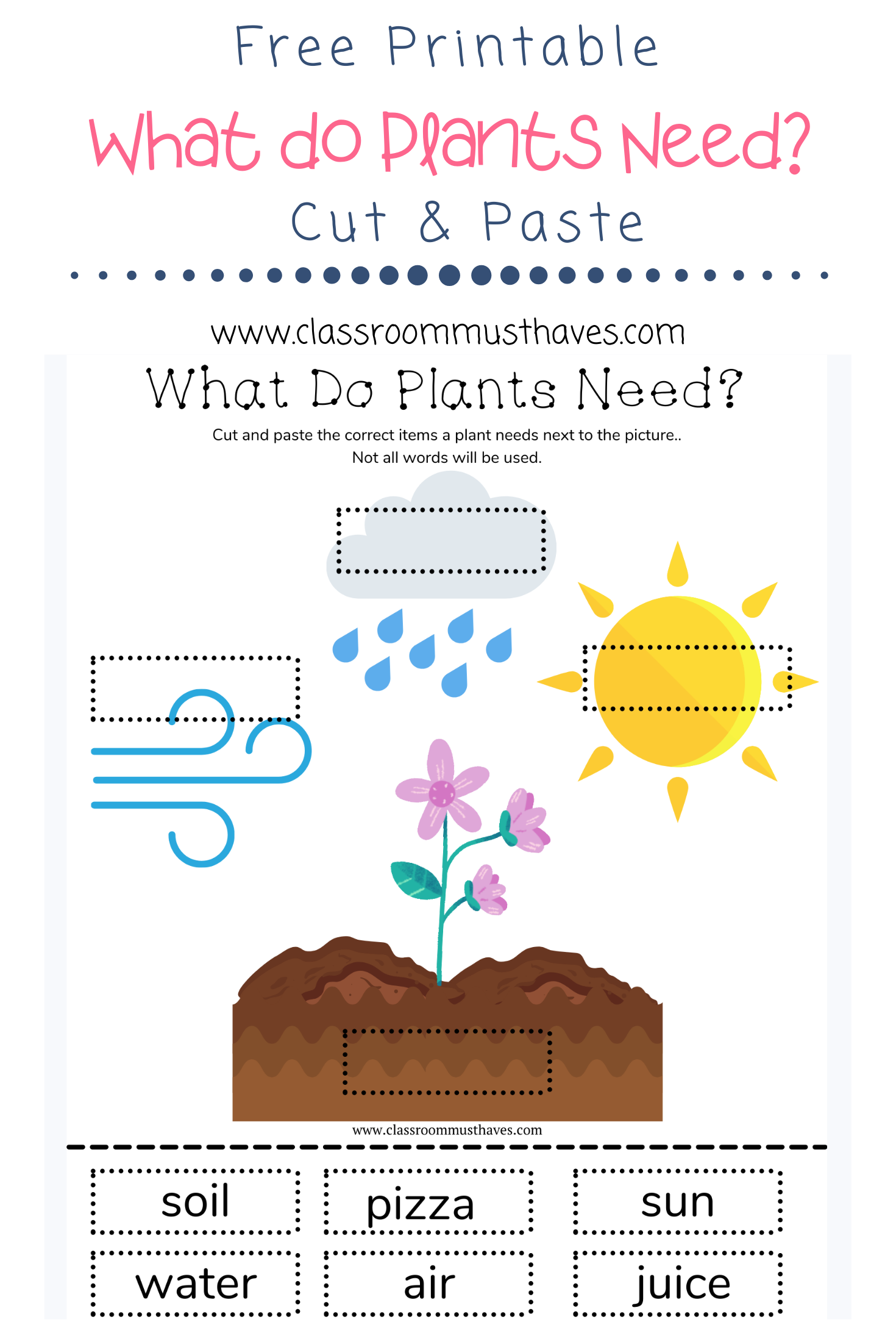 I recommend having students work on this activity in pairs, in centers, or individually. This worksheet can be cut, laminated, and the pieces velcroed ( I recommend velcro dots) for continued use in a classroom.
What Do Plants Need to Grow Activities
Below are some fun activities that can be used along with the What do Plants Need to Grow Worksheet.
The O Say Can You Seed book is a fun book to read in your Kindergarten classroom to get your students excited about Science and learning about how plants grow. Also, everyone loves Cat in the Hat!
The Kids Gardening Kit would be such a fun, hands-on activity for your students to do in the classroom. It would allow for so much additional lessons as the plants grow to discuss about the different stages of development!
The Gardening Lab Experiments book has so many great ideas to incorporate into any Preschool or Kindergarten classroom! It's a perfect way to dive deeper into learning concepts with hands-on activities. I highly recommend!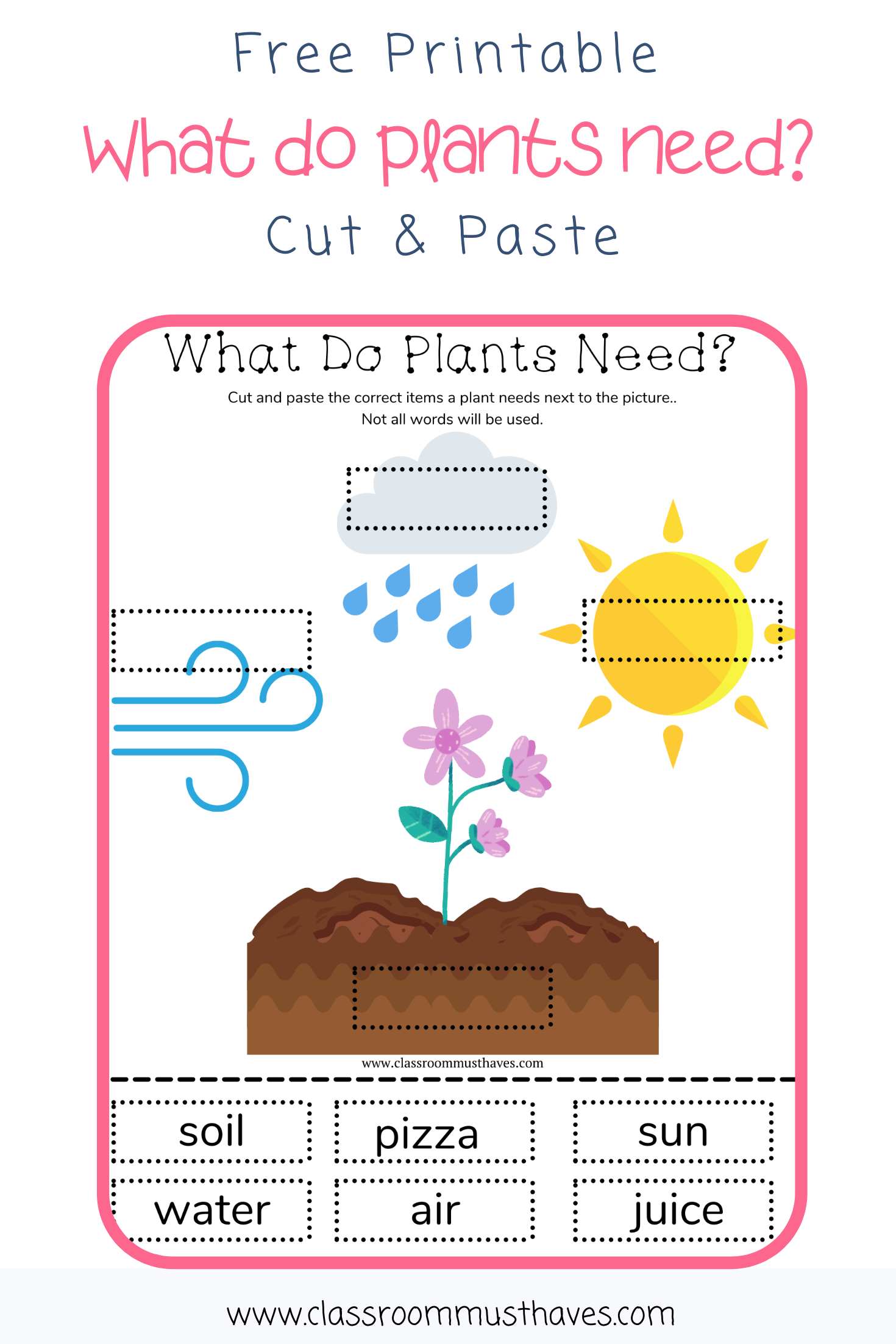 I hope you found some great ideas to help teach your students all about plants and how they grow! Download your free What Do Plants Need Worksheet below!
For more fun Spring Activities be sure to check out my Spring Blend Match & Spring Graphing Activities!
Happy Teaching!