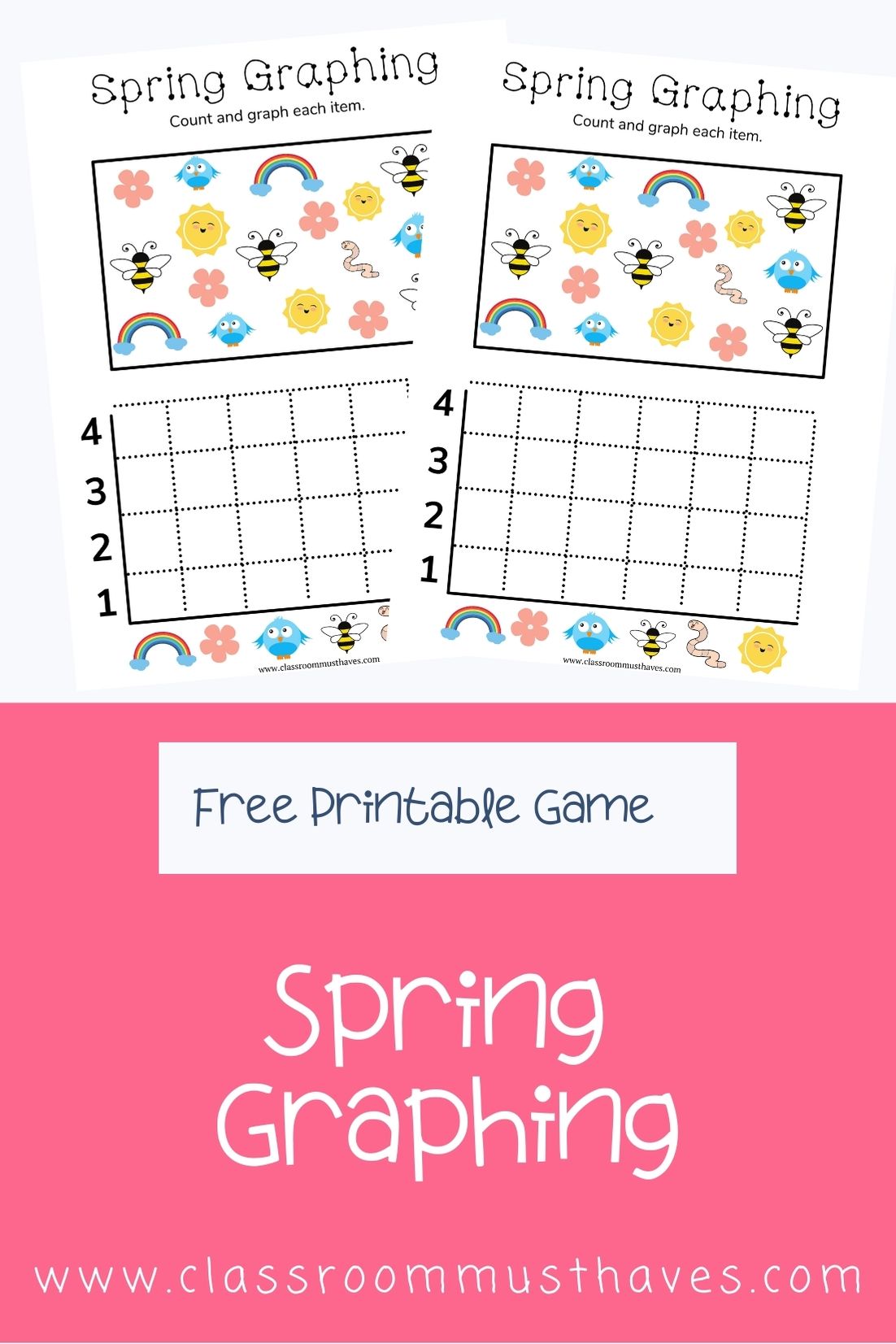 So glad you are here! Thank you for visiting Classroom Must Haves! Download your free Spring Graphing Worksheet below!
For affordable school items that are on sale, be sure to check out our Facebook page Classroom Must Haves Deals & Sales to find daily sales and deals for your classroom/homeschool on Amazon & other retailers!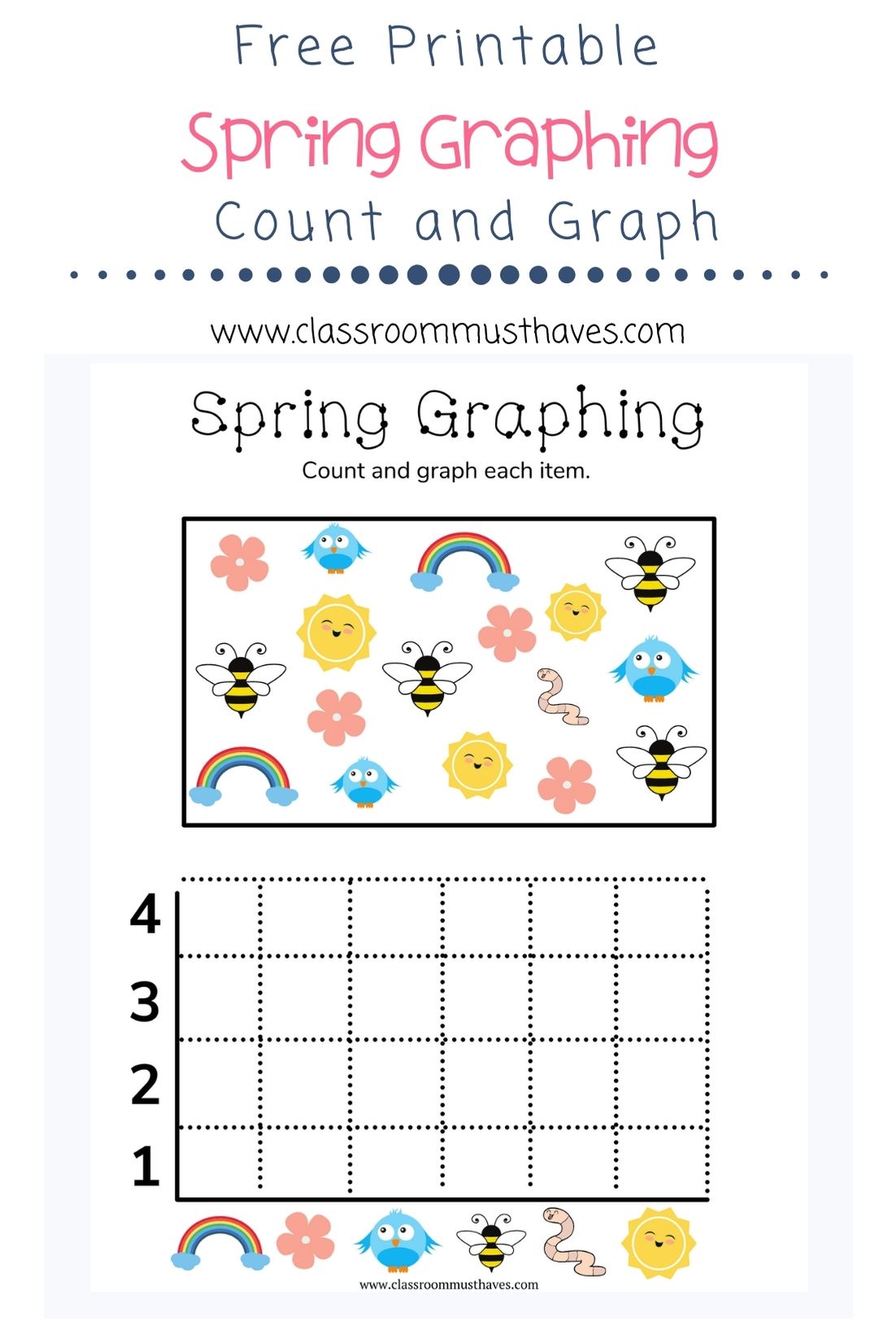 Spring is always a fun time in a primary classroom after being stuck inside all winter long (especially if you're from up North!). Having fun activities helps to remember all the great things that come along with the season of spring!
The Spring themed graphing printable allows students to practice counting, marking off items, coloring skills, and of course, graphing! The fun pictures are perfect for preschoolers and Kindergarteners!
These worksheets can also be laminated for use in centers or to use for many school years to come!
You can also celebrate spring in your classroom with lots of fun decorations and activities! Here are some ideas!
Spring Themed Bulletin Board Decorations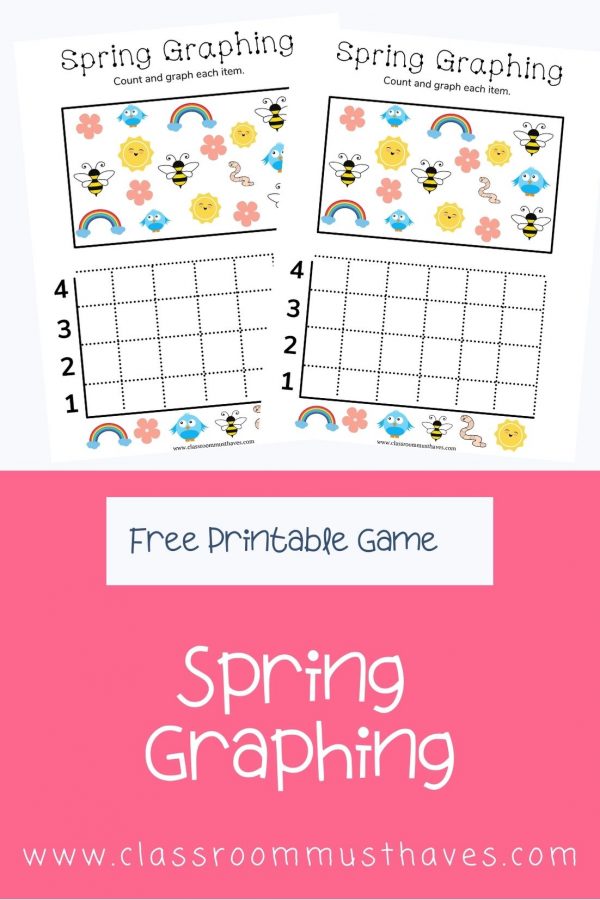 Download your free Spring-themed graphing printable below.
For other free printables be sure to stay around a while and explore! Below are some of my most recent free printables!
CVC Word Builder Mat and ABC Cards
Happy Teaching!