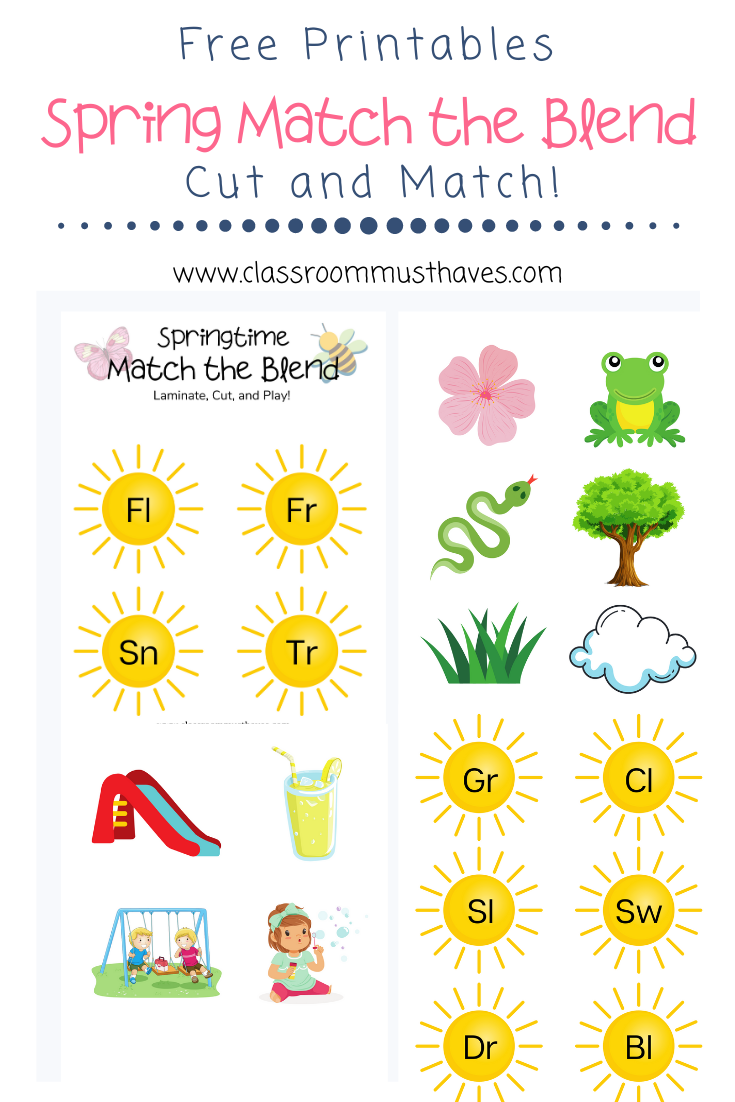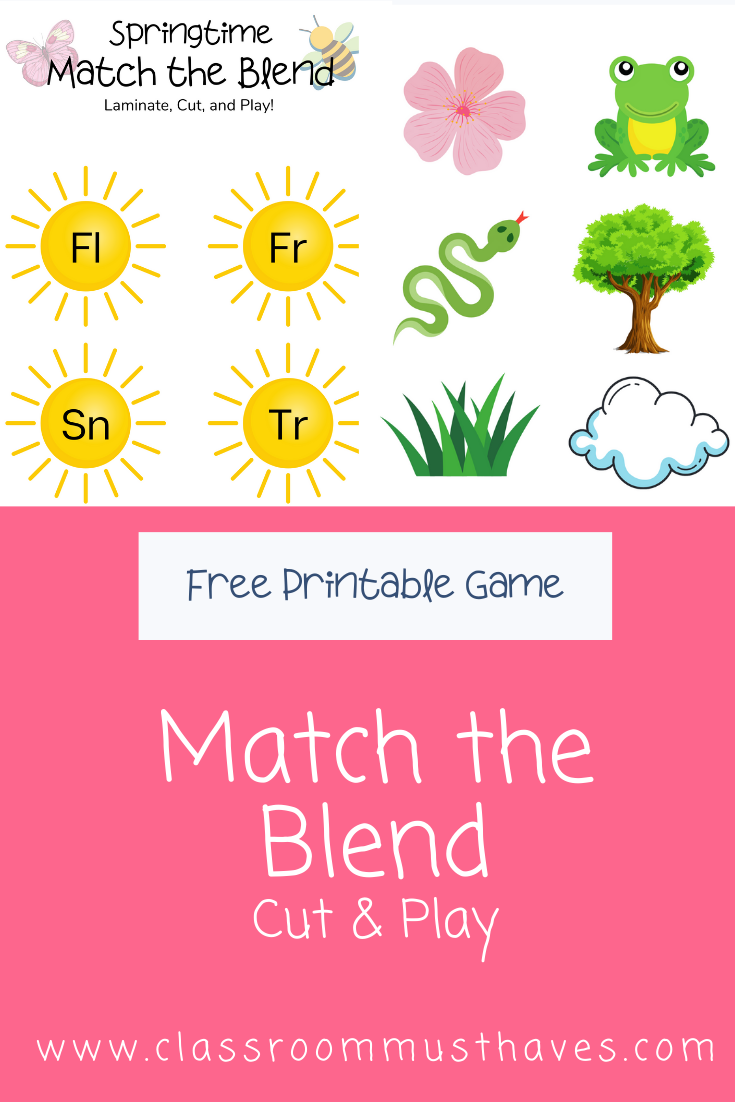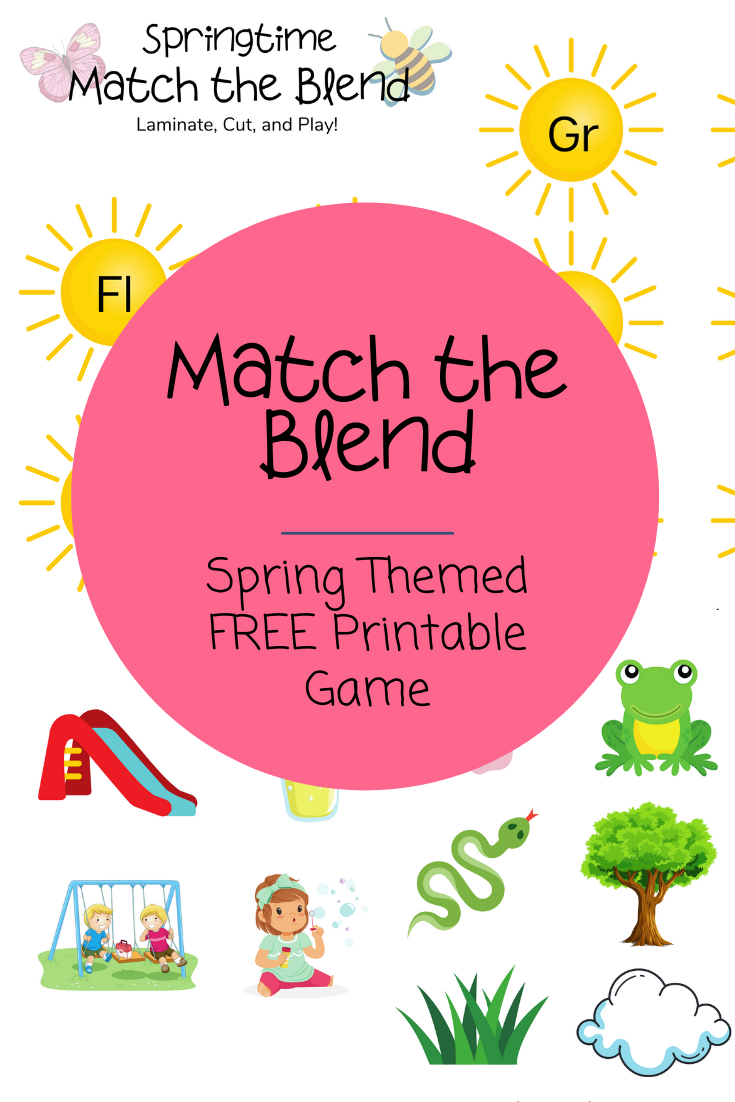 So glad you are here! Thank you for visiting Classroom Must Haves! Download your free Beginning Blends Game below!
For affordable school items that are on sale, be sure to check out our Facebook page Classroom Must Haves Deals & Sales to find daily sales and deals for your classroom/homeschool on Amazon & other retailers!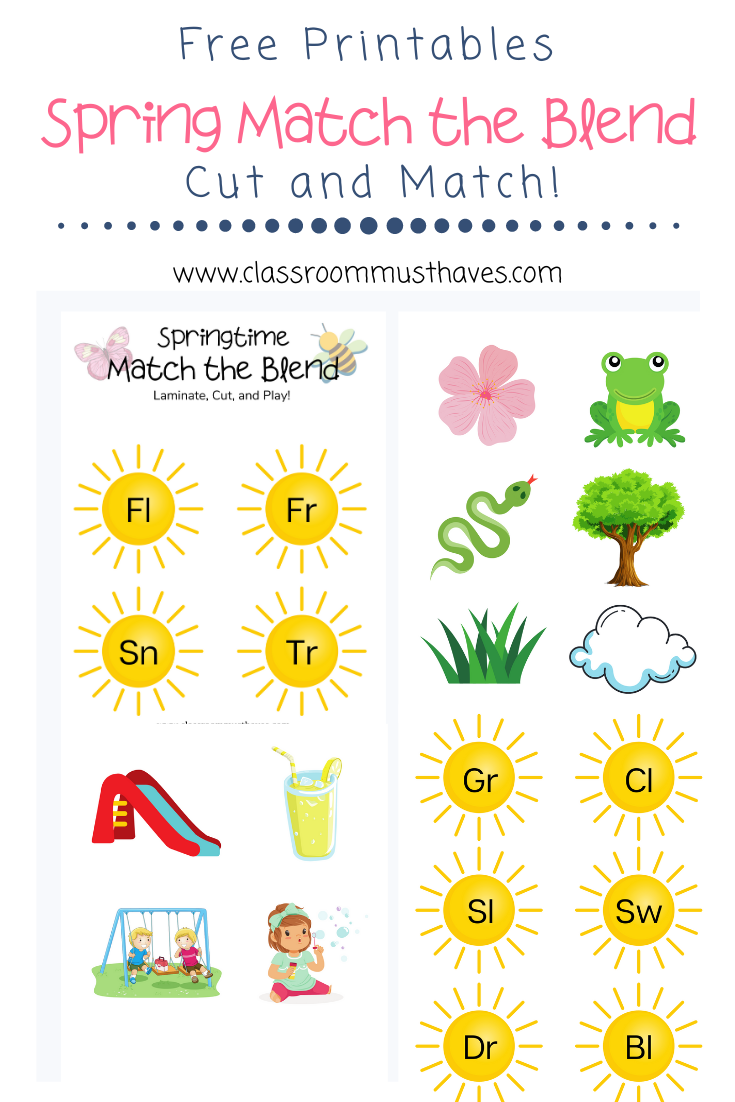 Ways to Play:
The Beginning Blends Match Game for Spring can be played in a variety of ways to make it a staple in your classroom!
1: The game can be played as an individual desk game. Each student would get his/her own copy of the game and match each sun to the corresponding picture that matches the blend.
2. The game can be played as a hide and seek game. The teacher would hide either the sun or picture cards around the classroom and the student would search for each match. The game would end when each picture has its own match.
*Extension: Have each student come up with 1-2 additional words for each match that start with the blend.
Can you think of some additional ways to play the game? Let me know below!
Note: I recommend laminating the game for durability and so it can be enjoyed for years!
Celebrate Spring!
Use this game in collaboration with your other springtime classroom activities & decorations! Here are some ideas:
Bulletin Board Decoration Ideas
Thank you so much for visiting my site. I hope you and your classroom enjoy the Spring Blends Game! Download your game below!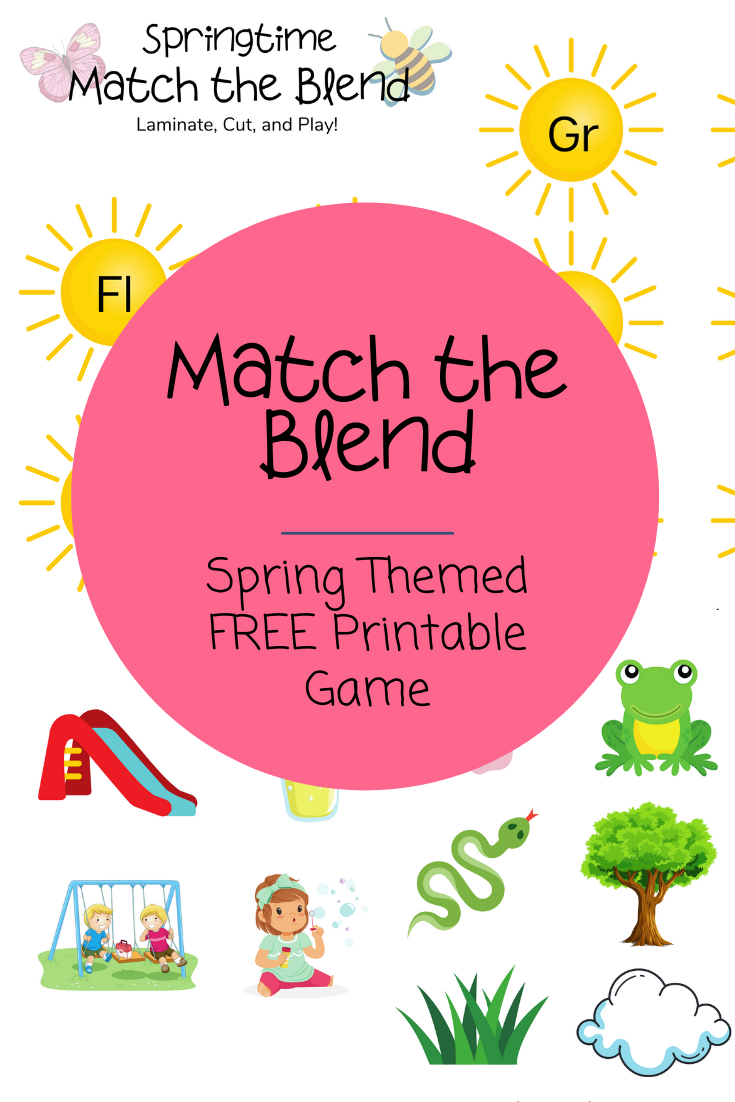 For other free printables be sure to stay around a while and explore! Below are some of my most recent free printables!
CVC Word Builder Mat and ABC Cards
Happy Teaching