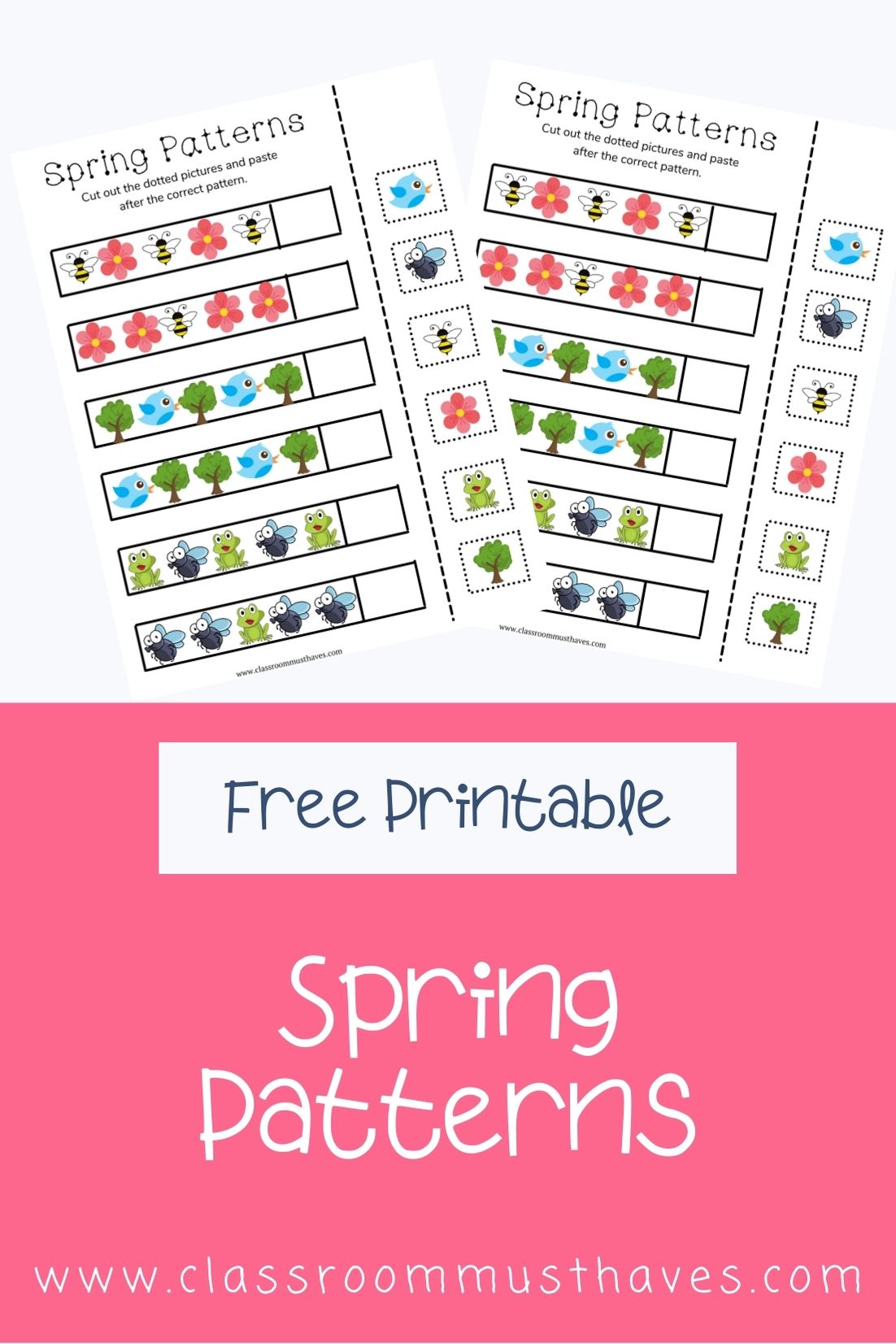 So glad you are here! Thank you for visiting Classroom Must Haves! Download your free Spring Kindergarten Patterns Worksheet below!
For affordable school items that are on sale, be sure to check out our Facebook page Classroom Must Haves Deals & Sales to find daily sales and deals for your classroom/homeschool on Amazon & other retailers!
Patterns are vital in Preschool and Kindergarten classrooms because they help children make predictions as they begin to understand the concept of "what comes next". They are also very important to help children develop reasoning and critical thinking skills.
I created my Spring Kindergarten Patterns Worksheet to help students recognize different types of patterns with pictures. This fun activity also lets younger students practice their cutting and pasting skills as they find what comes next in the pattern.
In addition to the Spring Pattern Worksheet, there are many other books & activities you can use to help your students develop their pattern skills.
Scholastic Patterns Learning Mats
What Comes Next? Logical Pattern Book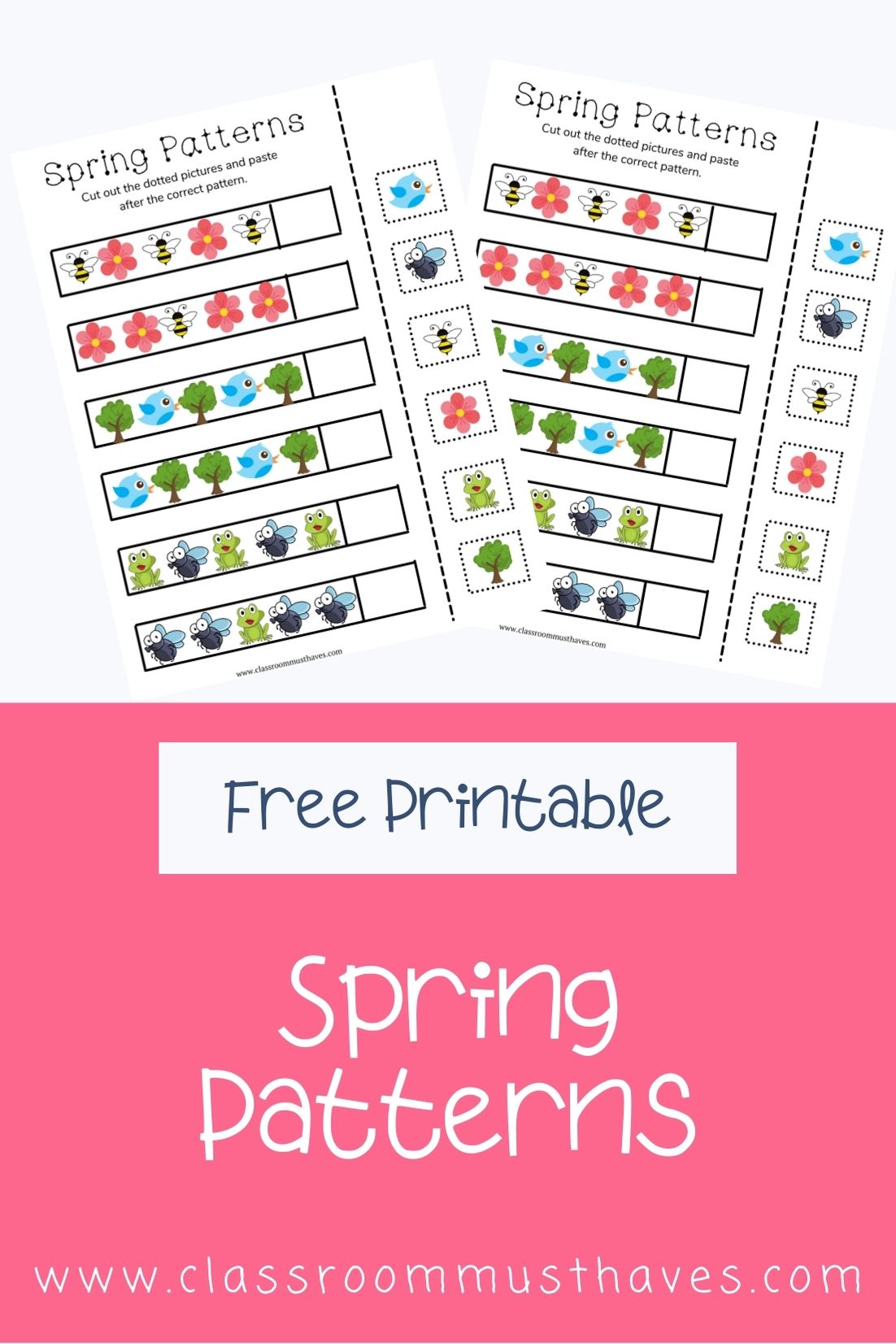 Download your free Spring Pattern Printable below!
For other free printables be sure to stay around a while and explore! Below are some of my most recent free printables that are Spring Themed!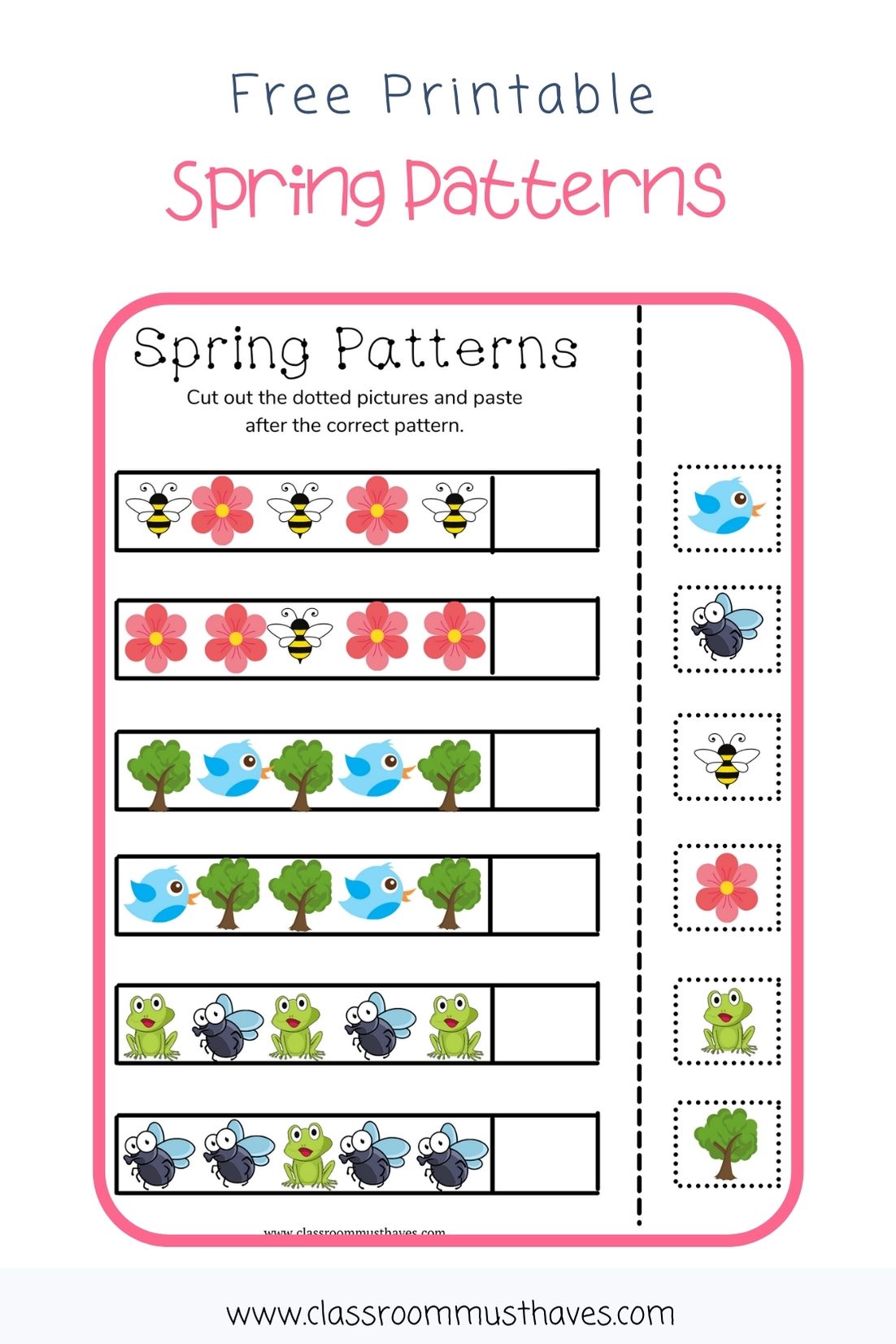 Thanks so much for visiting!
Happy Teaching