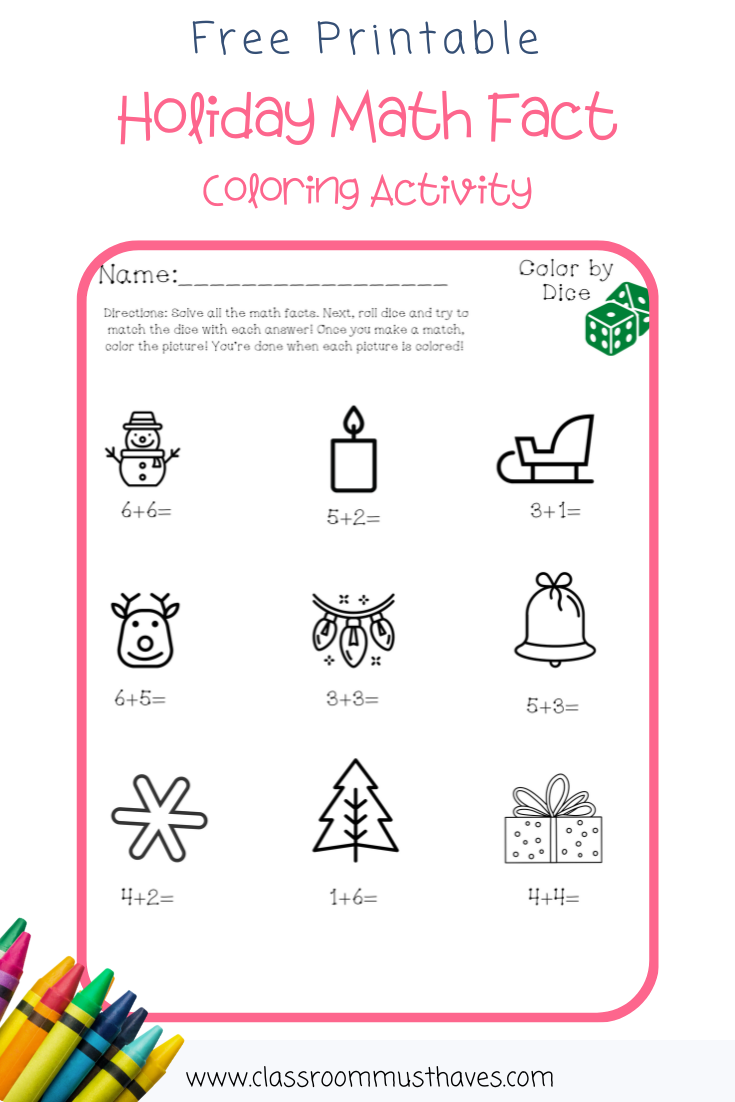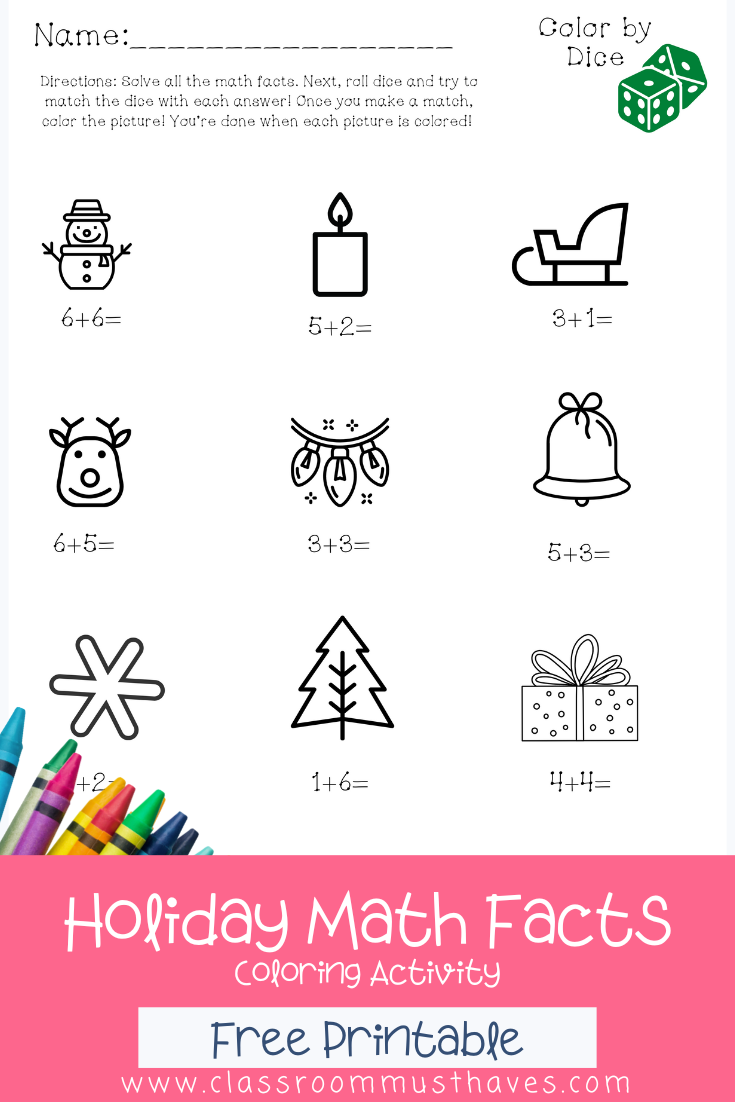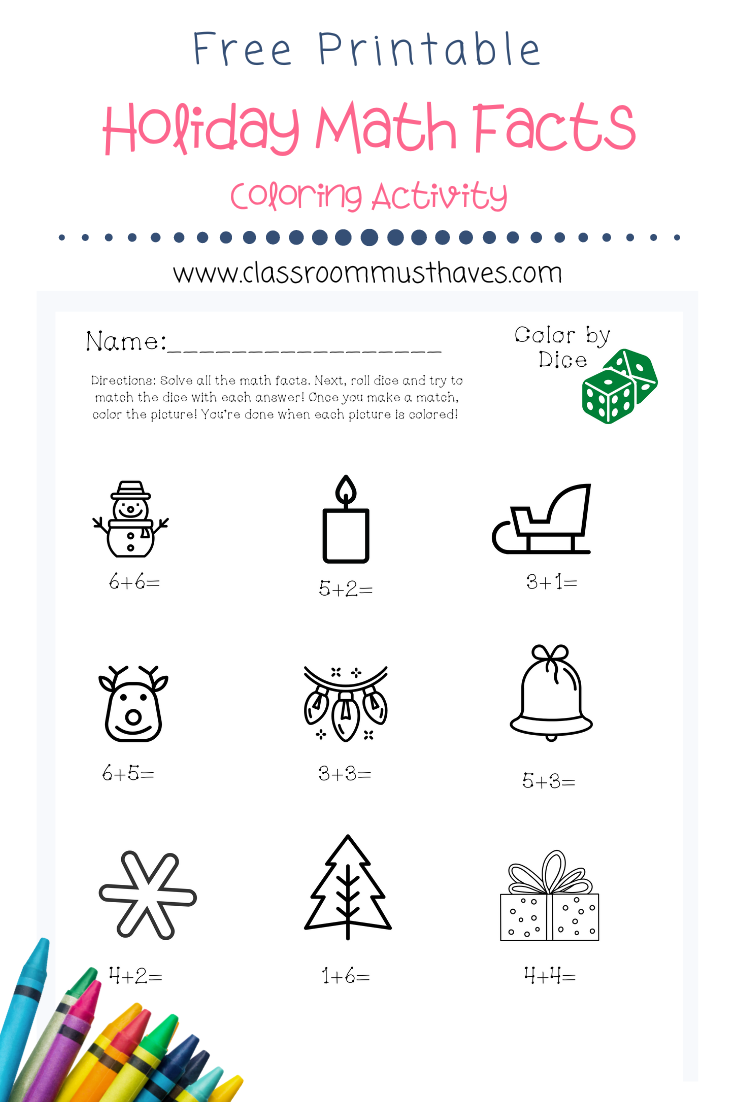 Thanks for stopping by to grab your Free Christmas Kindergarten Worksheet! This dice activity is perfect for practicing math facts in the winter and keeping your students in the holiday spirit! Be sure to grab your free worksheet below!
While you are here, for affordable school items that are on sale, be sure to check out our Facebook page Classroom Must Haves Deals & Sales to find daily sales and deals for your classroom/homeschool on Amazon & other retailers!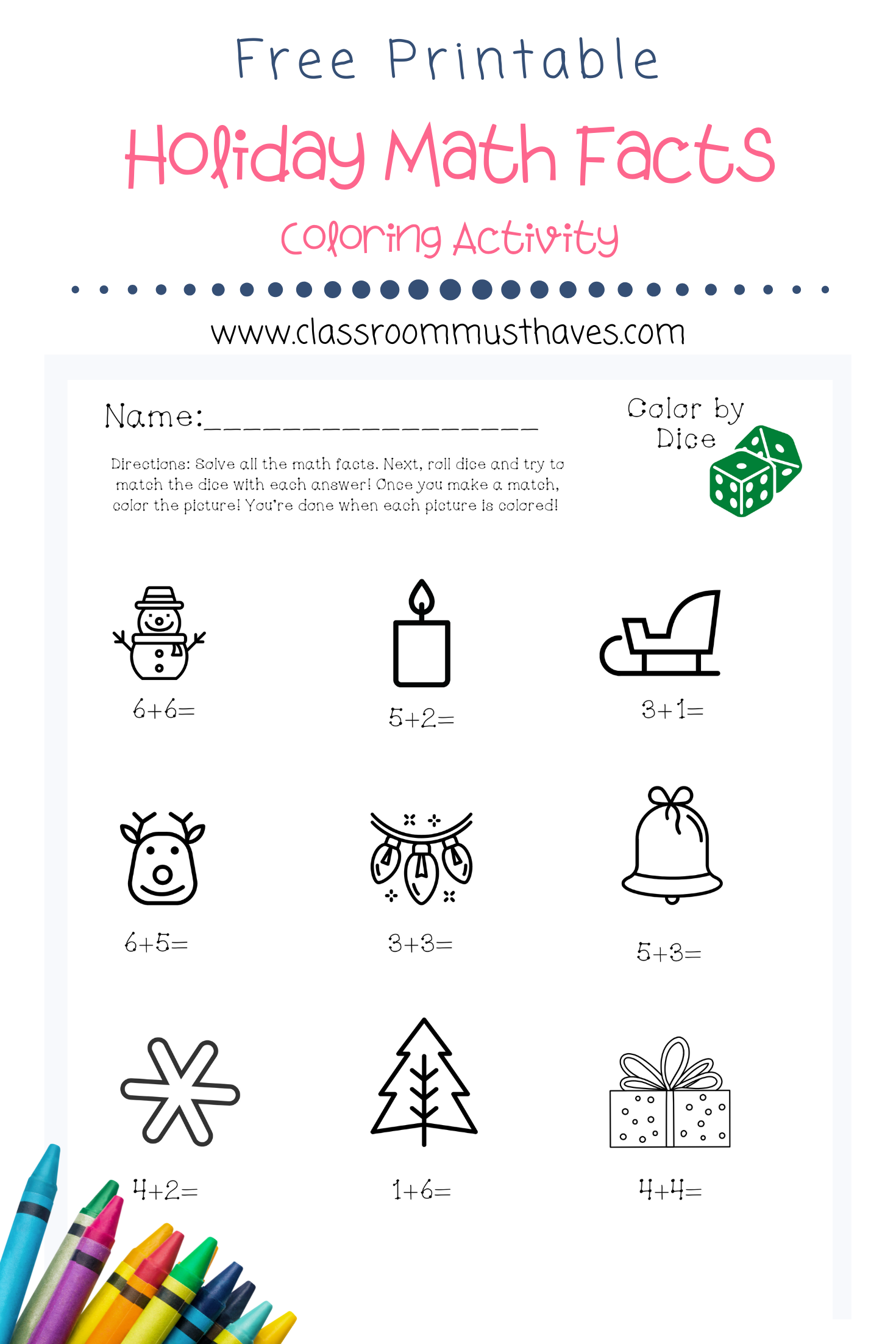 This fun color-by-dice activity is a great way to practice addition facts, and coloring skills for any kindergarten or first-grade classroom while celebrating the holiday!
Teaching math facts can be daunting and repetitive but there is no reason you cannot add fun to your student's day by throwing in some great activities to keep their attention! This addition math facts activity is a great resource to keep your students engaged while learning during the holidays!
Directions
Students will start by solving each math fact on the page.
Next students will roll 2 dice and color the picture that matches the dice roll. (If a number doesn't match then roll again)
Students will continue rolling until each picture is colored.
Thank you so much for visiting! Be sure to download your Free Christmas Worksheet below!
More Resources
For more holiday fun, here are some other free resources for all your holiday activities!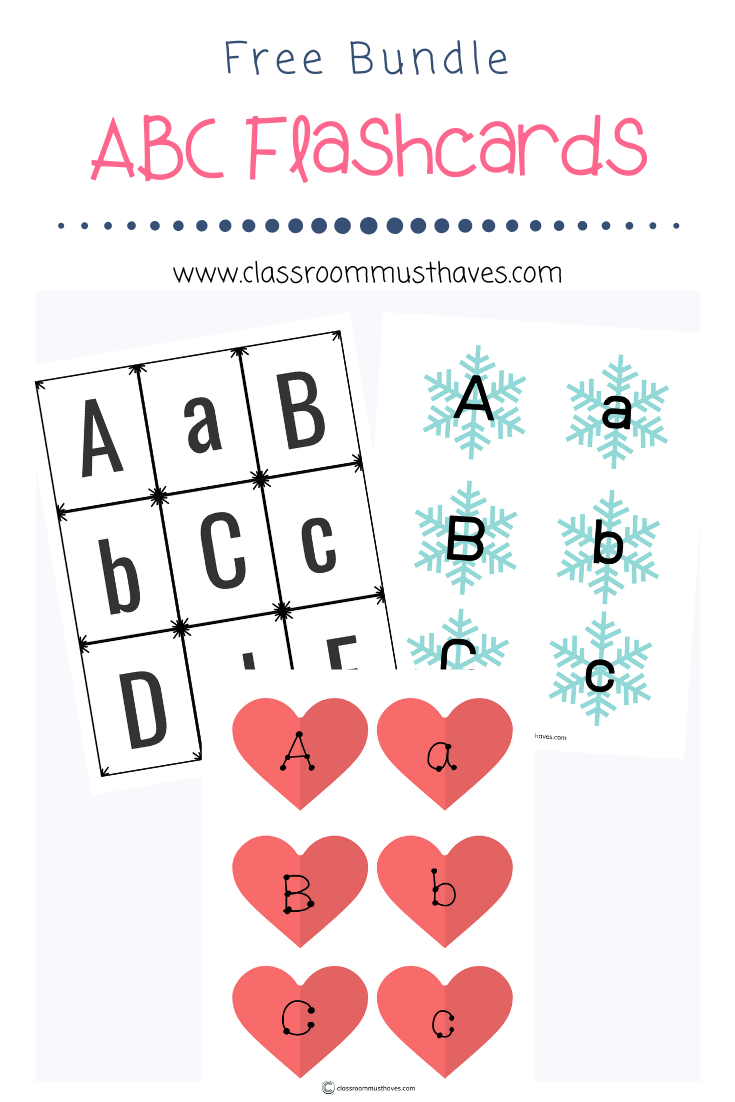 Be sure to let me know in the comments if you liked this printable!
Happy Teaching