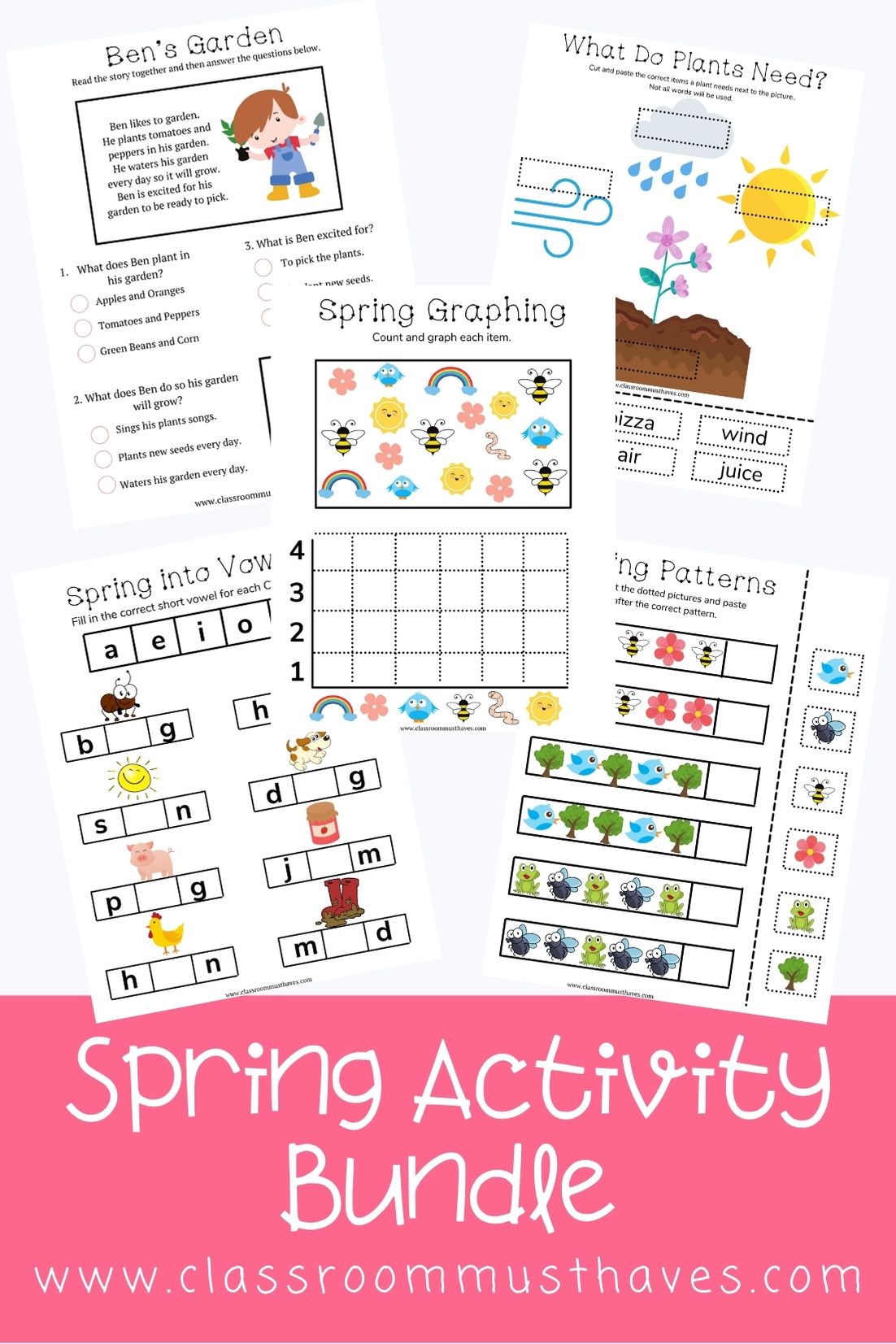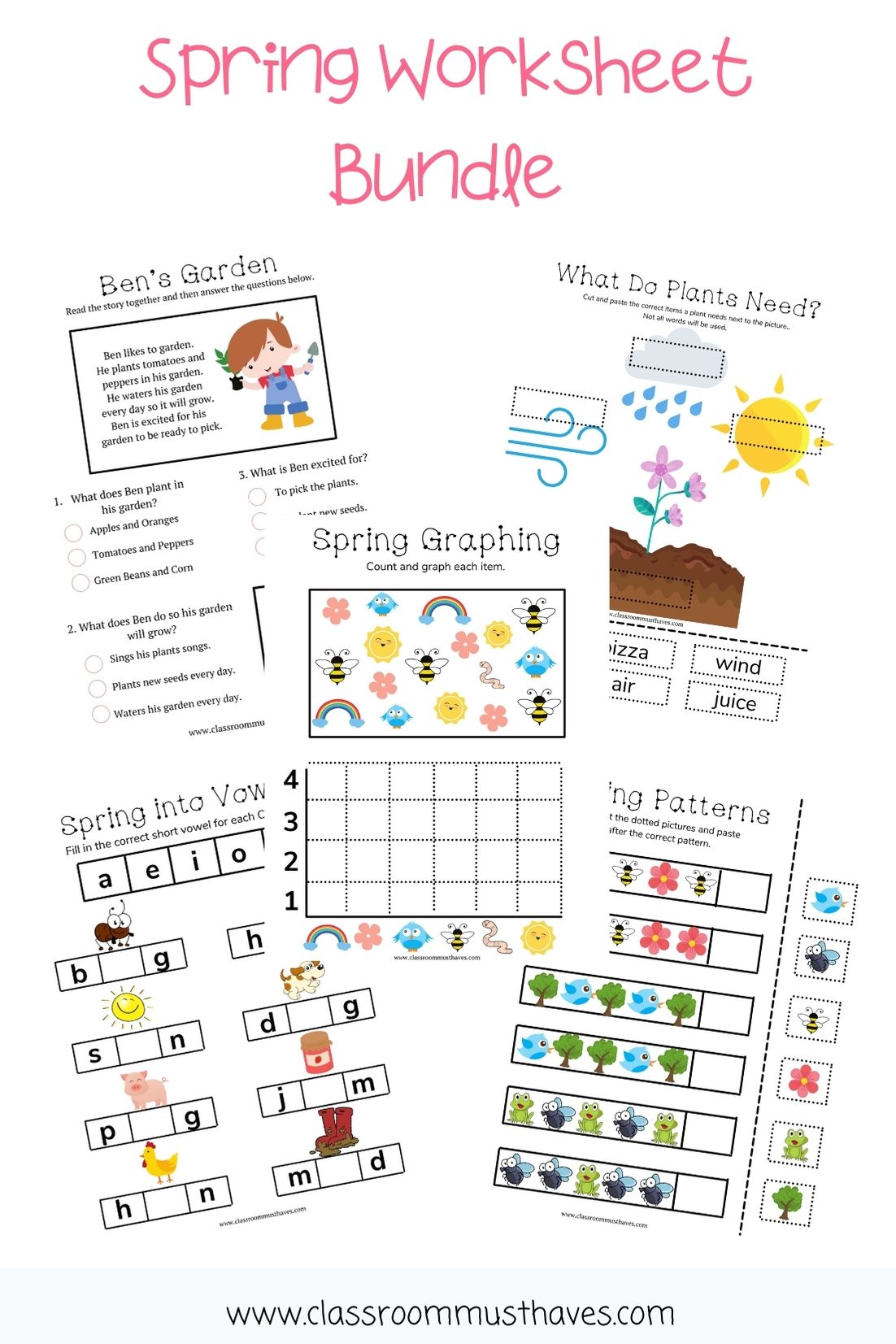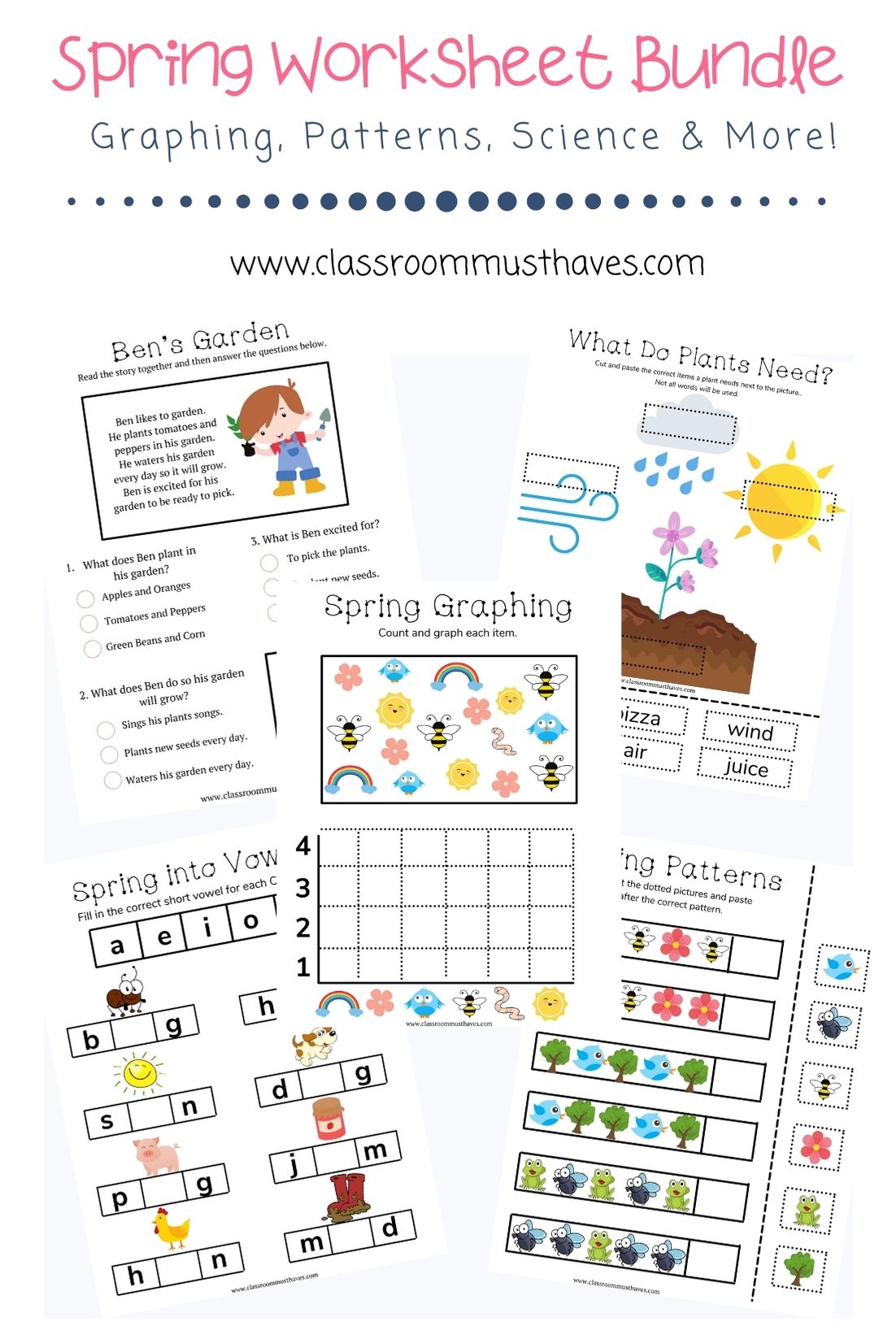 So glad you are here! Thank you for visiting Classroom Must Haves! Get your Spring Worksheet Bundle below!
For affordable school items that are on sale, be sure to check out our Facebook page Classroom Must Haves Deals & Sales to find daily sales and deals for your classroom/homeschool on Amazon & other retailers!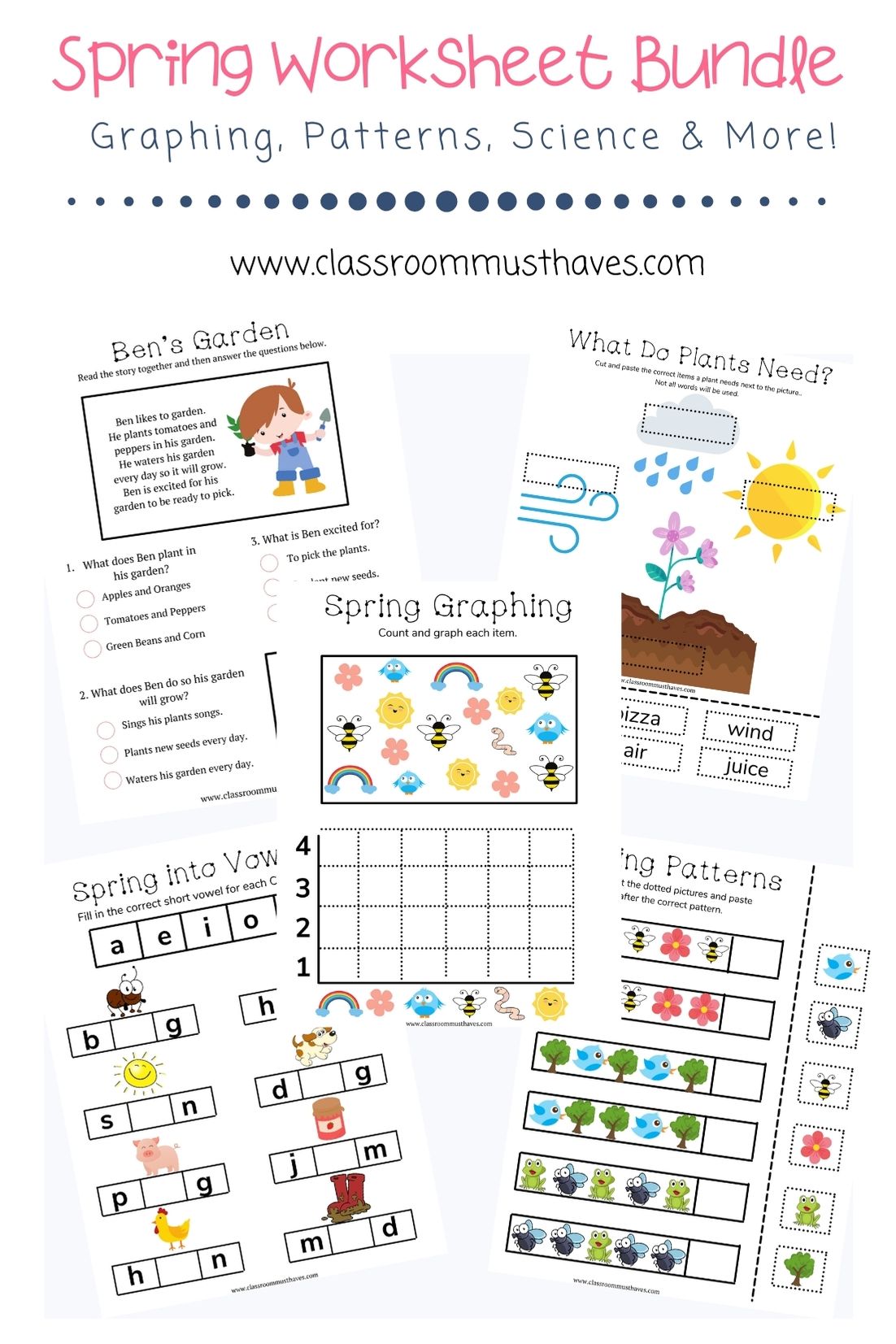 The Spring Bundle is the perfect way to celebrate spring in your preschool and kindergarten classroom! This bundle includes 5 fun, engaging activities that will be sure to keep your little learner's attention!
What's Included In the Bundle
Included in the bundle are 5 activities geared toward preschool and kindergarten age level. Each activity is engaging and fun!
Spring Graphing Worksheet
The Spring Graphing activity allows your students to practice their counting skills, then recording the number of each item on the graph by coloring in each square. This can be a great tool to introduce the concepts of greater than/less than while also helping students master important math skills such as sorting, counting, organizing, and graphing.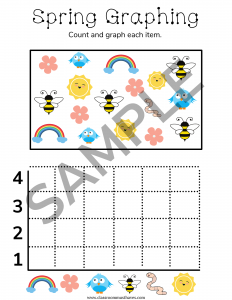 Spring into Vowels
The Spring into Vowels worksheet is a great activity for practicing CVC words while reviewing vowels and the short vowel sounds. The practice of taking separate sounds and blending them together to form CVC words is a vital part of any pre-reading program!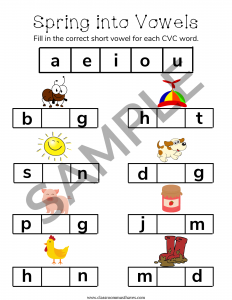 What a Plant Needs?
The What a Plant Needs worksheet is such a great review activity for Spring! This can be used in conjunction with creating a garden in your classroom or even planting seeds! It's important for students to recognize and implement how to properly take care of a plant!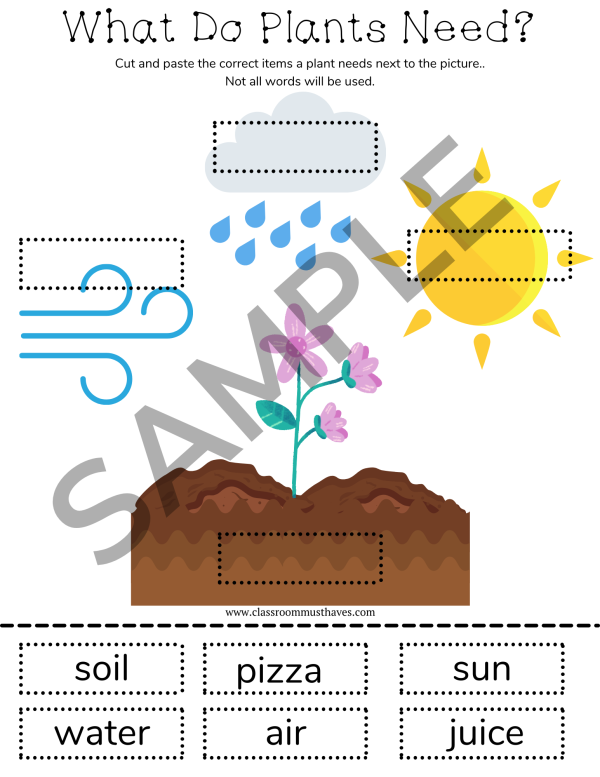 Spring Patterns
The Spring Patterns worksheet is a fun, cut-and-paste activity that will be sure to keep your students engaged! Patterns are everywhere in the world and it's very important to point this out to children. This activity will help your students make logical connections while developing reasoning skills.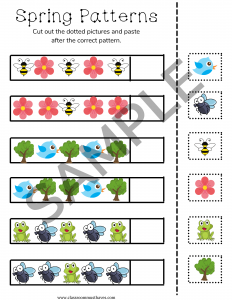 Spring Themed Reading Comprehension
The Ben's Garden reading comprehension is a fun way to practice reading/and or listening skills in Preschool and Kindergarten age students. After this passage is read, the class can work in groups, together as a class or individually to test for reading comprehension with the questions asked. An extension question is also asked so the students can relate the reading to their personal lives.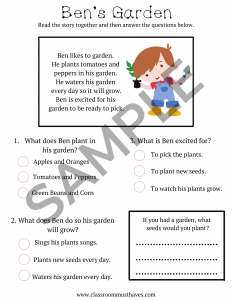 I hope you and your students enjoy the many Spring-themed activities in the Spring Worksheet Bundle. Download your bundle below.
Please message me if you have any questions!
For more activities, stick around and see what else Classroom Must-Haves has to offer!
Happy Teaching