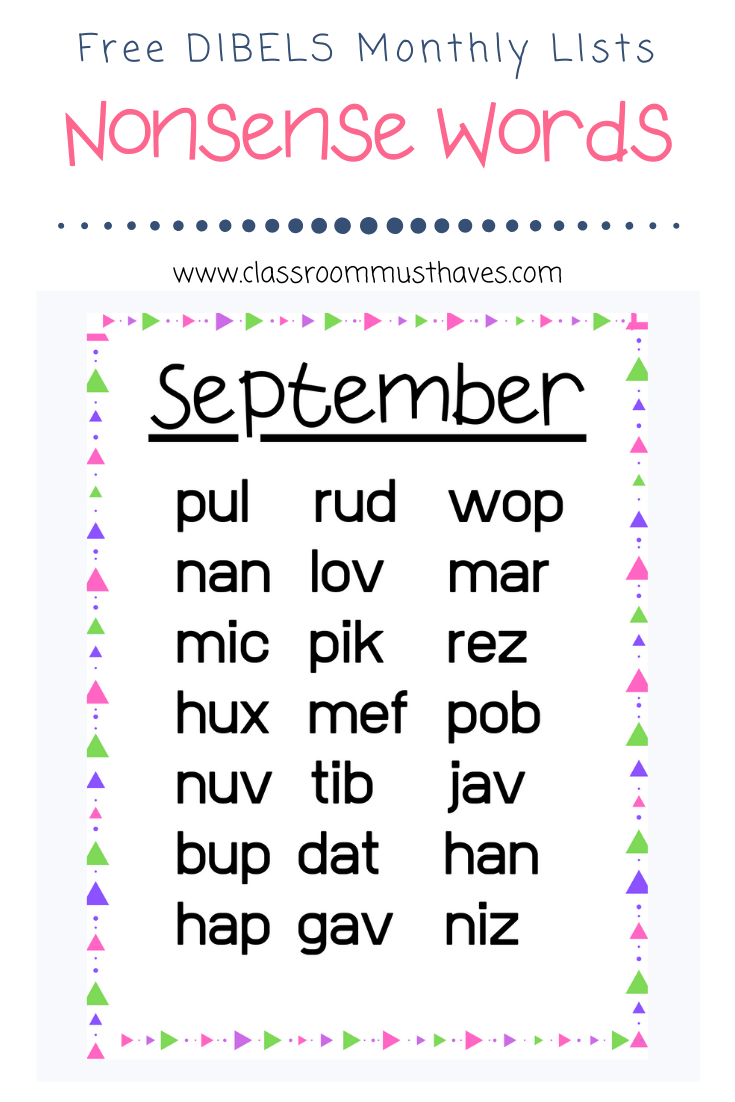 I'm so glad you are here to get your free DIBELS Nonsense Word Lists! This is a vital tool to help your student learn to read!
For affordable school items that are on sale, be sure to check out our Facebook page Classroom Must Haves Deals & Sales to find daily sales and deals for your classroom/homeschool on Amazon & other retailers!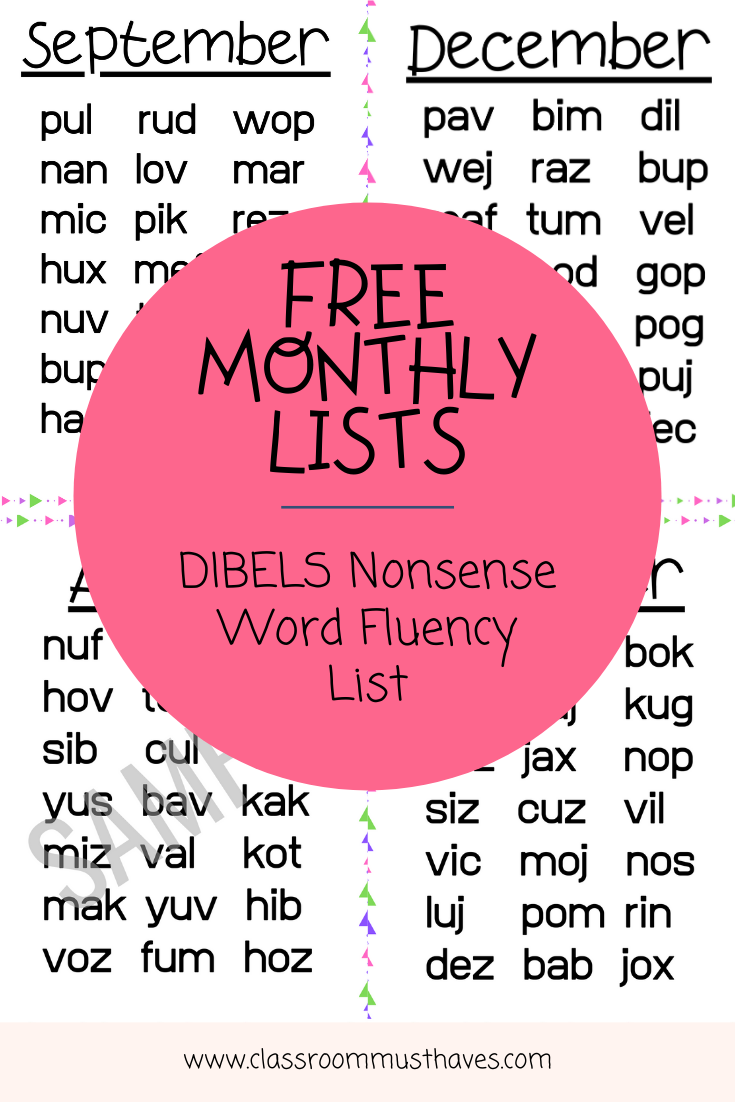 When you have a child in Kindergarten or learning to read then chances are you have heard of the DIBELS assessment. This assessment is used in schools across the United States to help assess early reading skills. A portion of the test in Kindergarten assesses Nonsense Word Fluency and whether your child can decode words and blend sounds.
What are nonsense words?
Nonsense words are silly, made-up words used to assess early learning skills. Nonsense words have no meaning but all phonics rules still apply to them. Some examples are hig, mef, pid…etc. They can help determine if your child knows their letter sounds and whether or not they know how to blend those sounds together.
Have you ever read a story with your child/student and they seem to be flying through the pages quickly and you begin to wonder, "Does he/she have this memorized or are they actually reading this?" This is where nonsense words can help! Having your child read/practice nonsense words allows you to determine and monitor how well your child is blending and decoding words and know without a shadow of a doubt that they have not memorized them because they are not real words.
When your child is struggling with reading, practicing letter sounds, blending, and reading nonsense words on a regular basis will help strengthen those early reading skills. That's one of the reasons I created a monthly nonsense word practice list.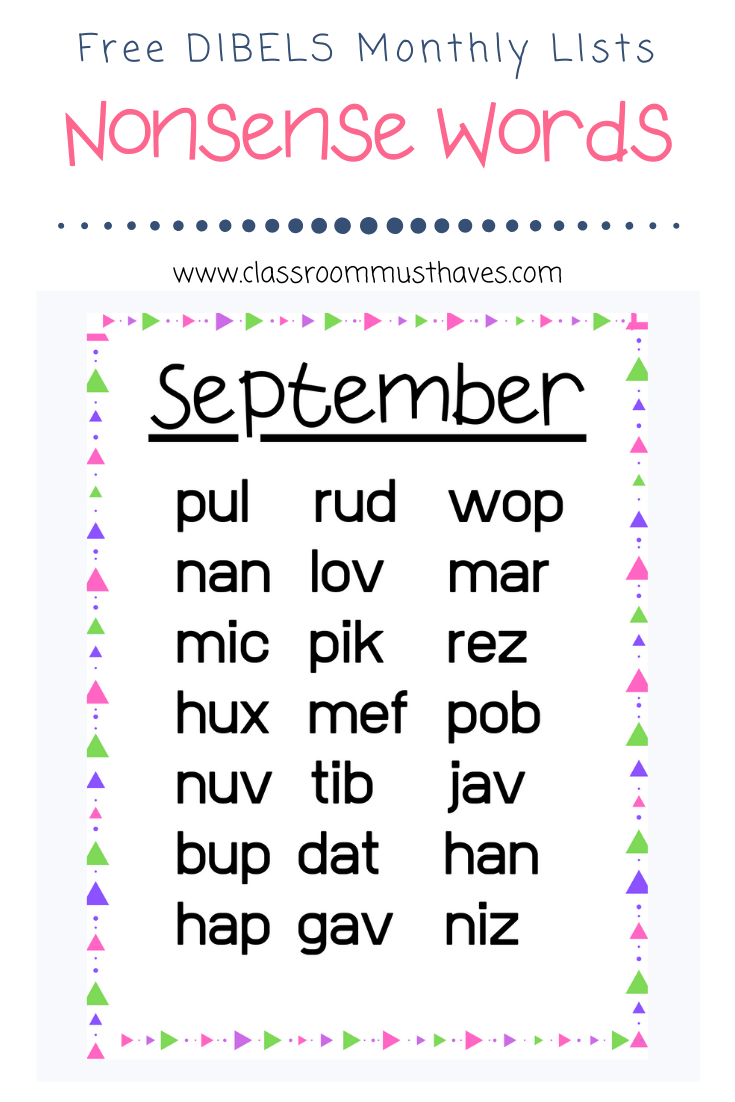 My DIBELS Nonsense Word Fluency List was designed as a way to encourage monthly practice to strengthen early reading skills in developing readers. My lists can be used for at-home practice, in-school stations, small group practice, homeschooling, or be used as a handout to be sent home. Download your DIBELS Nonsense Word Lists below!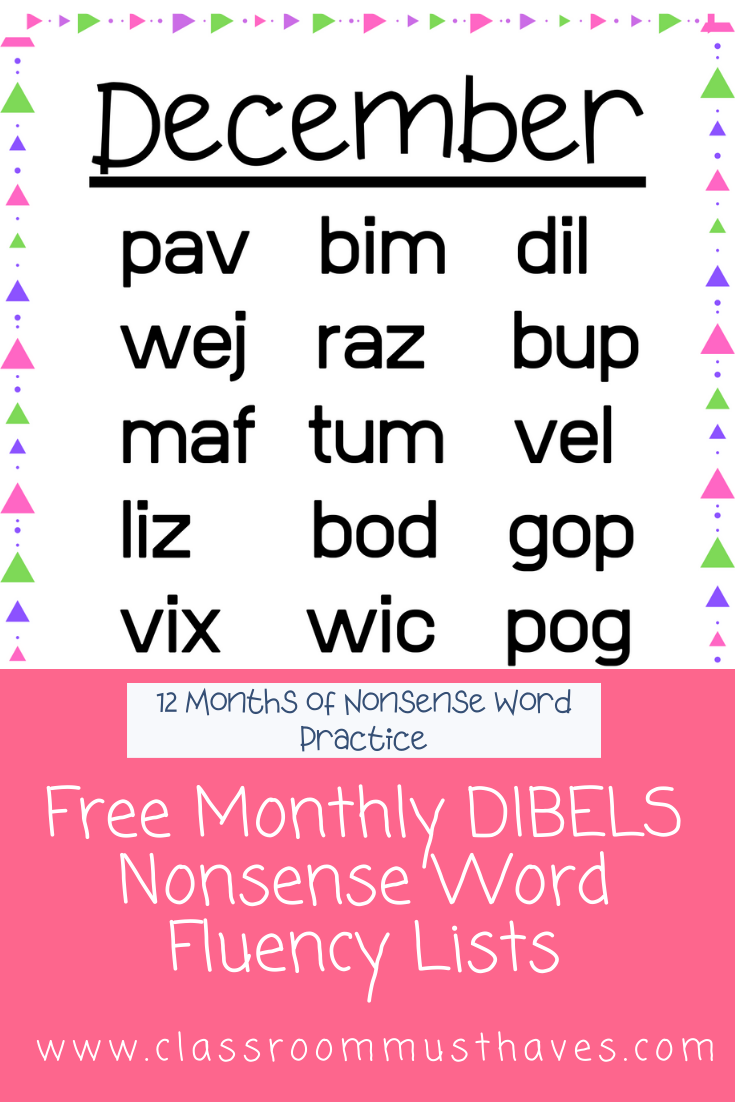 For other free printables be sure to stay around a while and explore! Below are some of my most recent free printables!
CVC Word Builder Mat and ABC Cards
Happy Teaching!