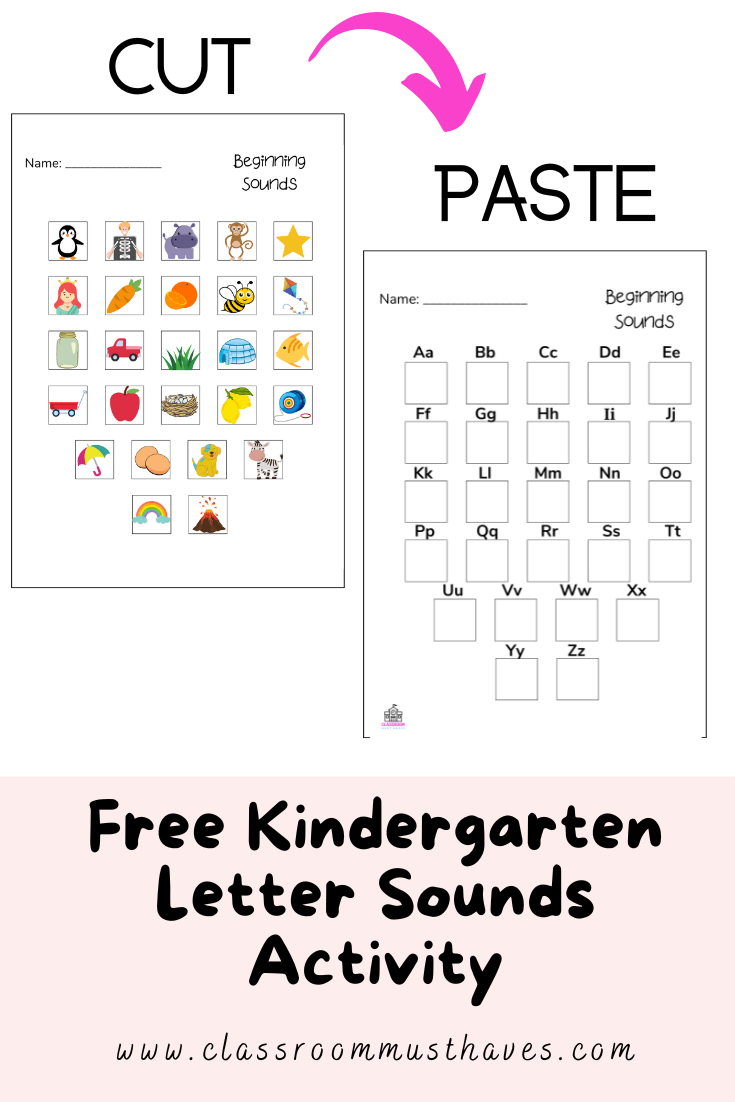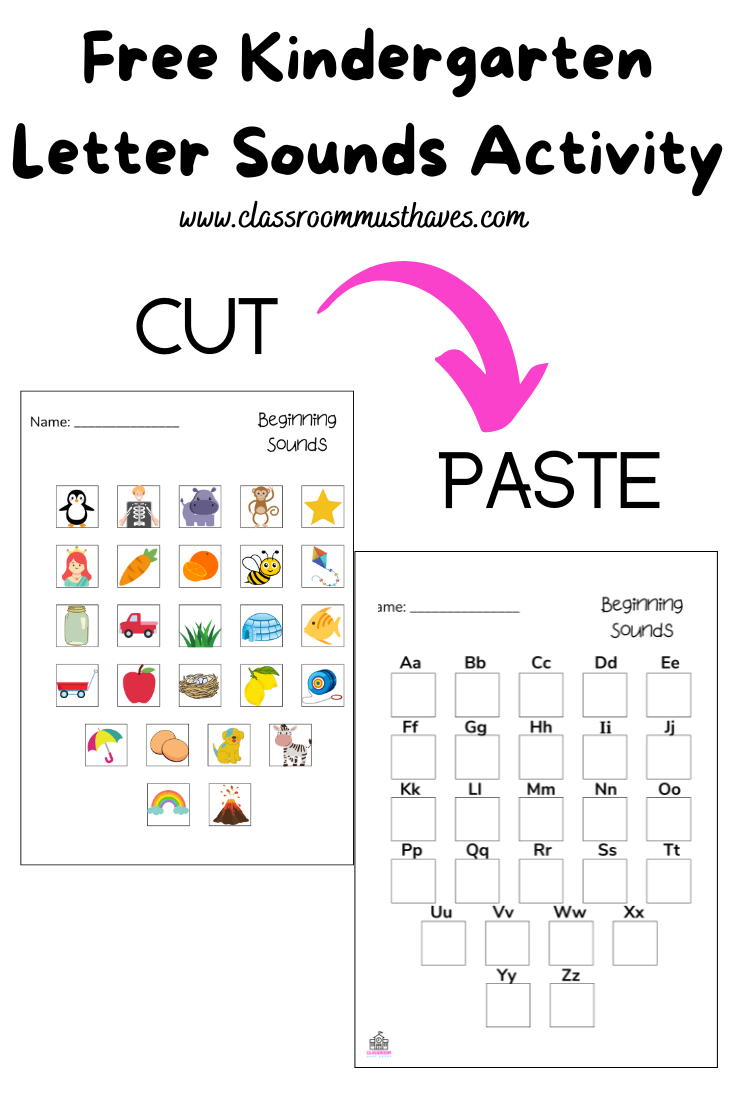 If you are looking for a letter sound activity that is a hit with the kids, then our Kindergarten Letter Sound Activity is for you! This fun cut-and-paste activity is perfect for any pre-k and Kindergartner to practice their letter sounds in a hands-on way! Download yours below!
For affordable school items that are on sale, be sure to check out our Facebook page Classroom Must Haves Deals & Sales to find daily sales and deals for your classroom/homeschool on Amazon & other retailers.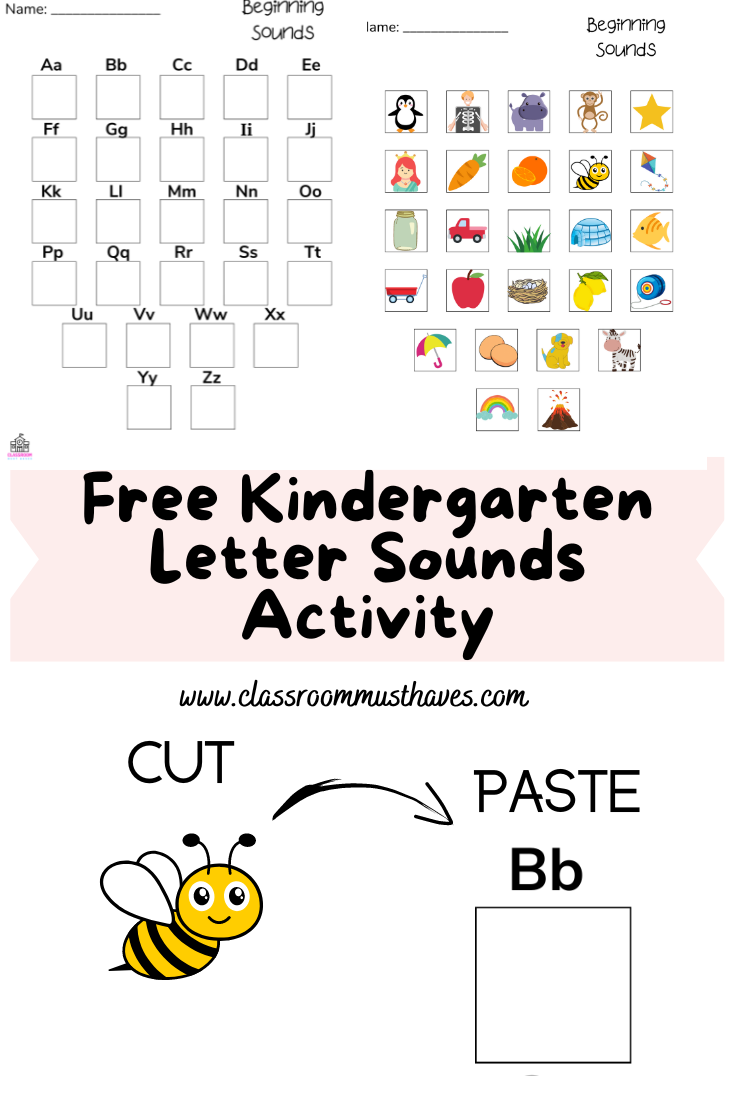 Beginning Letter Sounds can sometimes be tricky for emerging readers to grasp. It's important to include lots of repetition, fun, and hands-on activities to get them engaged in their learning. This fun cut-and-paste letter activity is perfect to help your learner learn those tricky sounds!
Letter Sound Resources
A fun way to learn letter sounds is by singing! Rock'N Learn is a fun, hands-on, and kinestetic way to learn letter sounds! Your kids will be having a blast singing and learning! I highly suggest incorporating these videos into your classroom!
My kids absolutely love Hot Dots when they were learning their letters and sounds. They have so many amazing activities including a phonics set! They are fun, interactive, and relatively an independent activity because it self checks! I highly recommend it!
There are so many fun ways and ideas to practice letter sounds that will keep your students entertained while learning! Download your FREE Kindergarten Letter Sound Activity below to get the fun started!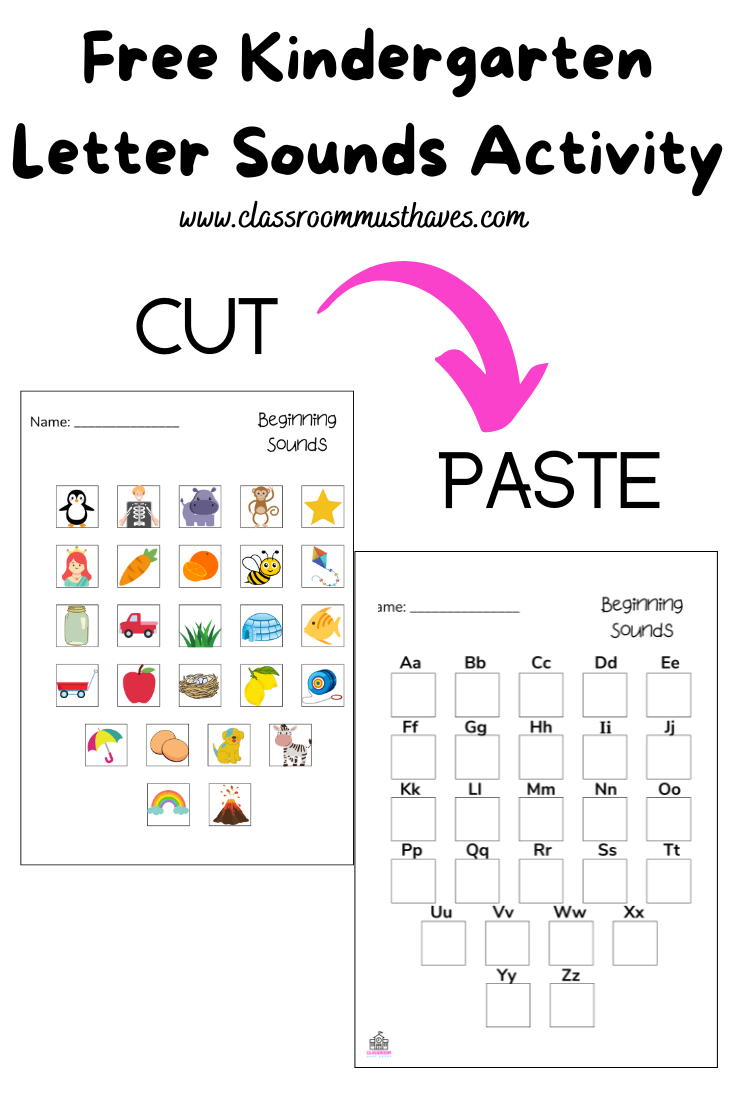 Thank you so much for downloading your Free Kindergarten Letter Sounds Activity! Please stick around and see what other free printables we have to offer! Also, let me know below what you think of the activity!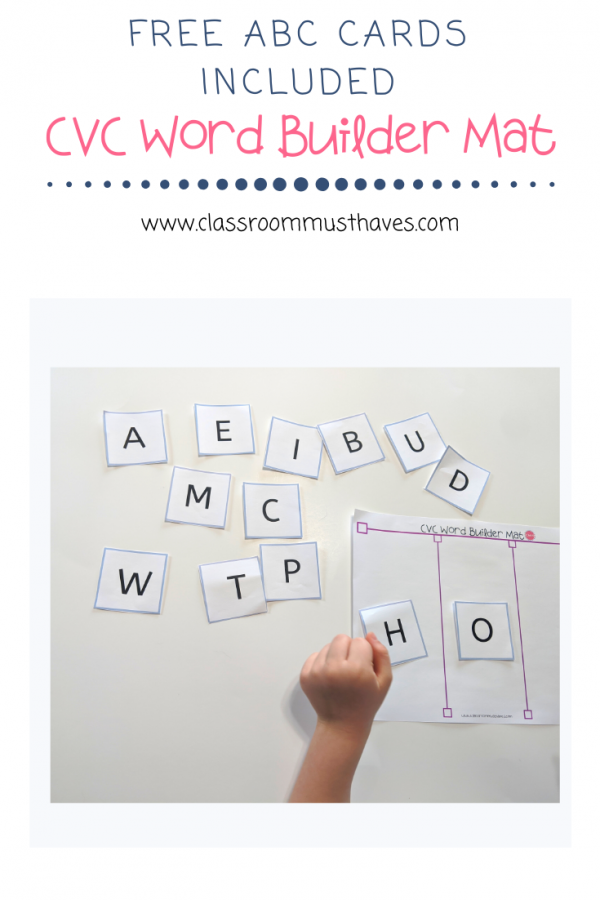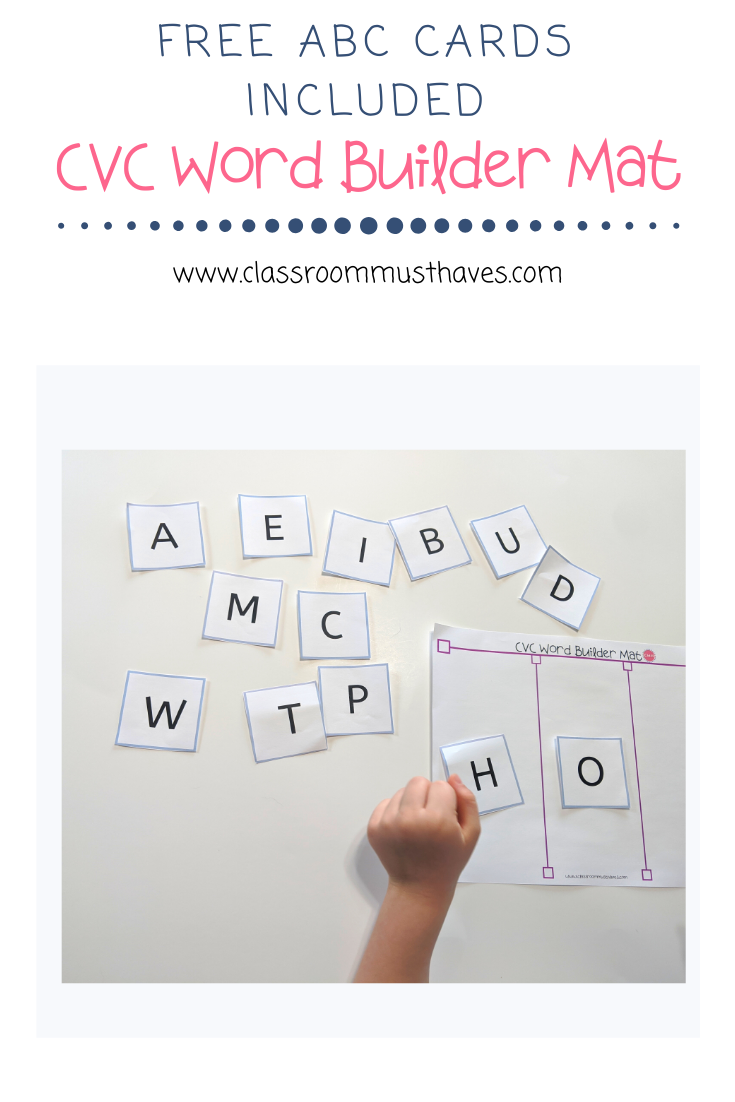 Happy Teaching!